Lily of the Valley is our 'Flower of the Month' for May.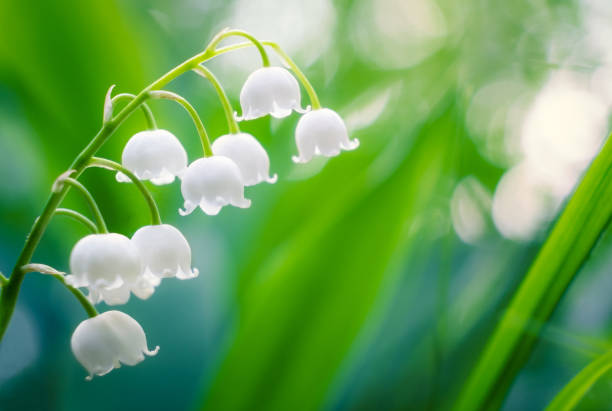 Lily of the valley (Convallaria majalis), sometimes written lily-of-the-valley, is a woodland flowering plant with sweetly scented, white flowers.
It is native throughout the Northern Hemisphere, but is considered invasive in parts of North America.
Fun Facts!
Christian Dior's favourite flower was Lily of the Valley and this is why, in 1956, Dior produced Diorissimo, a perfume smelling of it's fragrance.
Lily of the valley was featured in the bridal bouquet of Kate Middleton and is highly regarded amongst the royals.
Lily of the Valley is highly poisonous if consumed by humans or other animals.
Other names it is known as include May bells, Our Lady's tears, and Mary's tears.
In pre-modern England, the plant was known as glovewort. This is because it was a wort used to create a salve for sore hands. It is still a very popular ingredient used in skin care today.
Lily of the Valley actually belongs to the asparagus family! Despite its name, the flower is not a lily and is scientifically classified as part of the Asparagaceae family.