Wimbledon Tennis Championships starts today, and as we sit watching the players energetically leap around the court, have you ever wondered how the grass survives such heavy usage?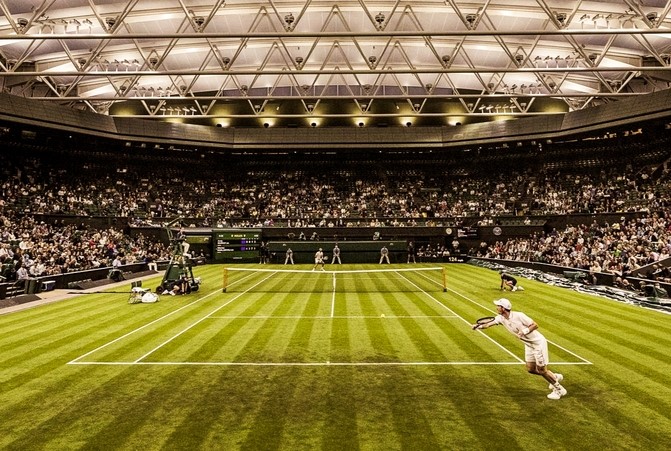 The preparation of the court is key, and works start in May when a one-ton roller is used weekly to begin firming the surface. In June, the amount of water used is restricted, which again helps toughen up the soil underneath the grass. The soil must be hard and dry to allow 13 days of play without damage to the court sub-surface.
The courts are sewn with Perennial Ryegrass which has been used exclusively since 2001. This has improved the durability and strengthened the sward. Nine tons of grass seed are used every year to maintain the courts condition.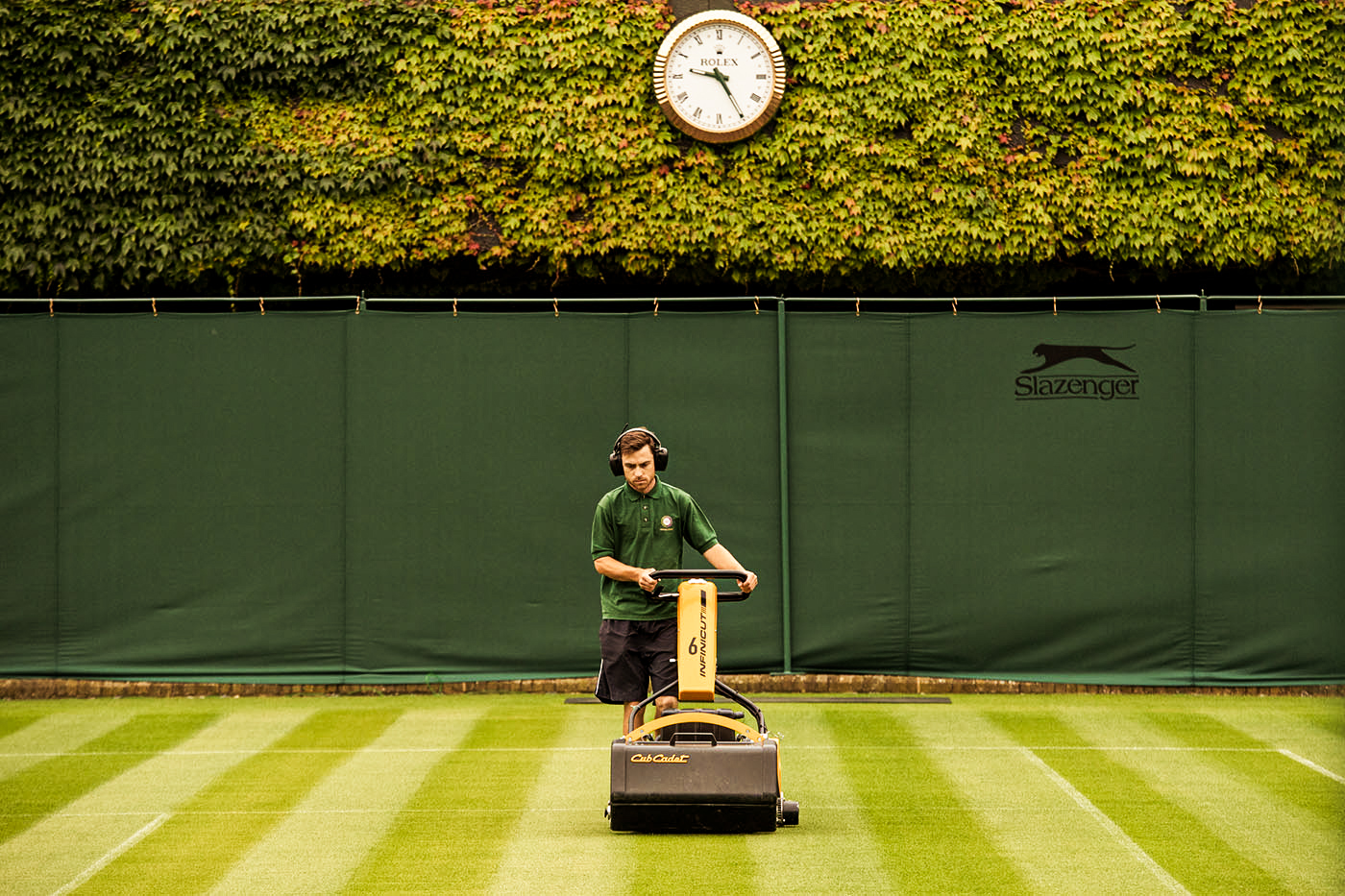 Expert research has defined that 8mm is the optimum length the grass needs to be cut at for play and for it to survive! Court wear, surface hardness and ball rebound are all measured daily, and each court is relined, rolled and mown every day too!  
Watch live coverage of the Championships everyday on BBC iPlayer and the BBC Sport website as well as radio commentary on 5 live and 5 live sports extra.