At Archway Green we pride ourselves on our customer-centered approach. We listen to our clients and we evolve to meet their changing needs. Now, we are excited to offer you even more value, with the addition of fencing to our landscaping services.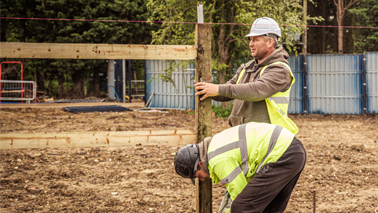 Expert Workmanship
Archway Green are experts when it comes to developing the environment in which your buildings live – we make them shine. With Archway Fencing you can use our outstanding workforce to finish your project with the quintessential Archway polish. We supply and install high-quality fencing with our usual attention to detail and passion for excellence.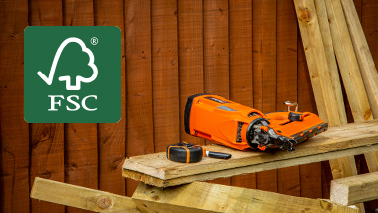 Quality Products
At Archway Green we see fencing as the frame for the landscaping artwork within. From our select range of durable, stylish products and materials, you are sure to find the perfect aesthetic for your unique development. We offer a variety of superior products to suit an array of projects including closeboard fencing, metal railings and retaining & concrete fencing. See below for our full range.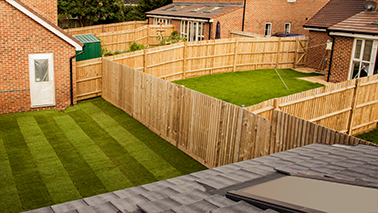 Co-ordinated Approach
On top of reliable, quality workmanship and exceptional products, our combined offering allows you to streamline your supply chain, mitigate costs, and simplify logistics. With Archway Green, your landscaping package is guaranteed; Archway Fencing wraps up your whole project.
Closeboard
Also known as Featherboard or Feather Edge, Closeboard fencing uses vertical timber pales secured to horizontal timber rails. The rails are attached to a fence post (alternatively, the pales and rails are made into a panel which affixes to the post). The posts are tapered and overlapping to create a solid, robust finish in traditional style for a timeless effect.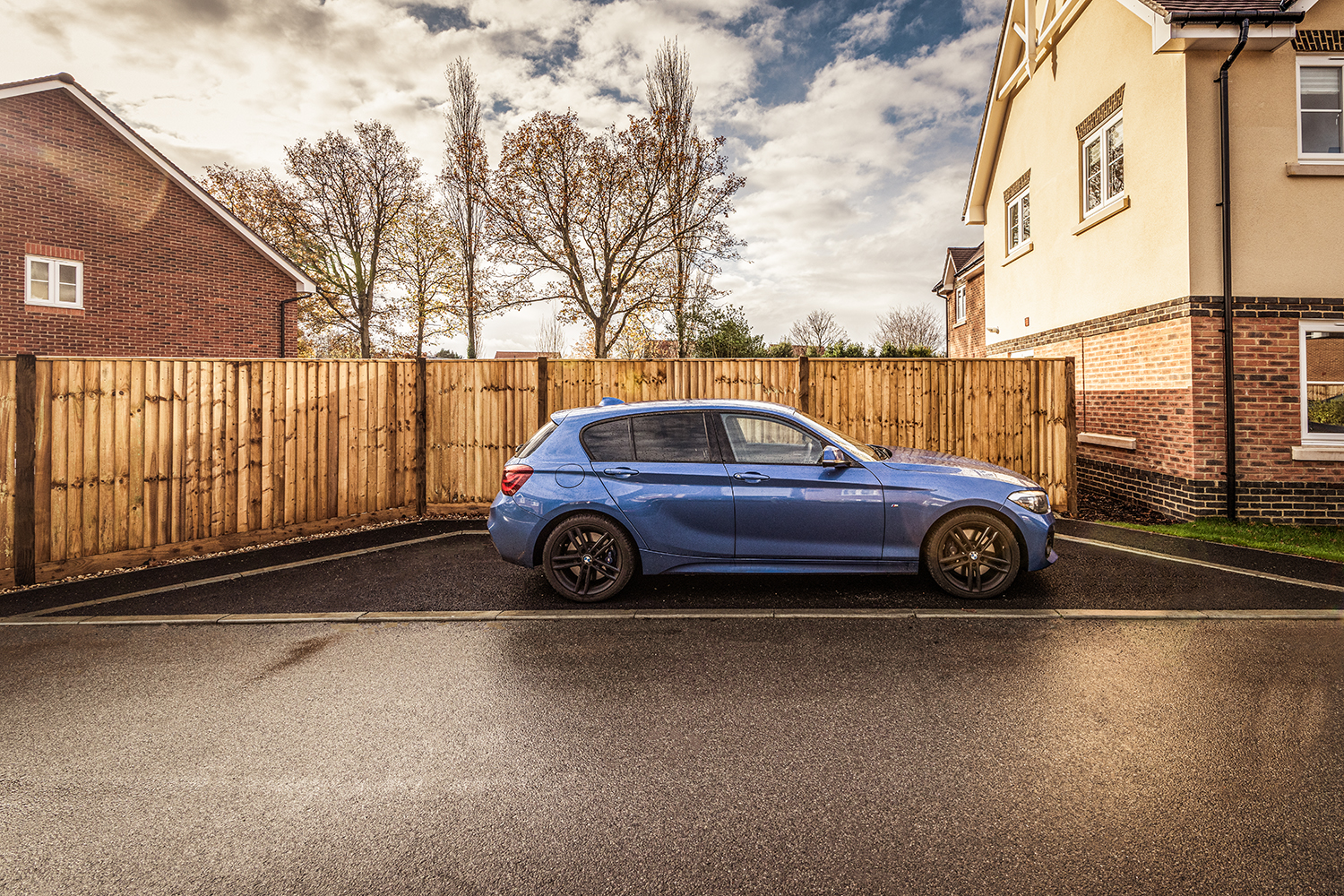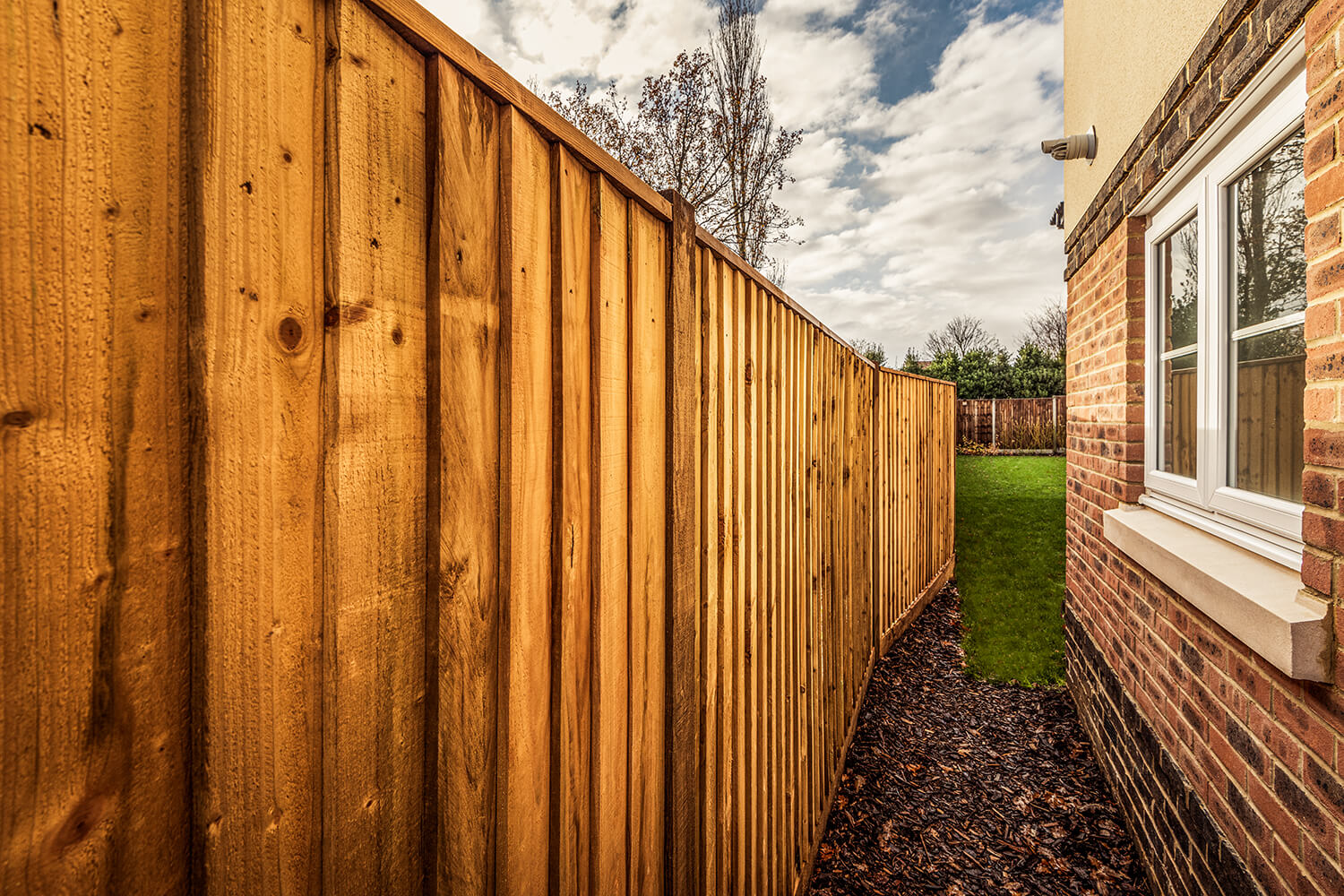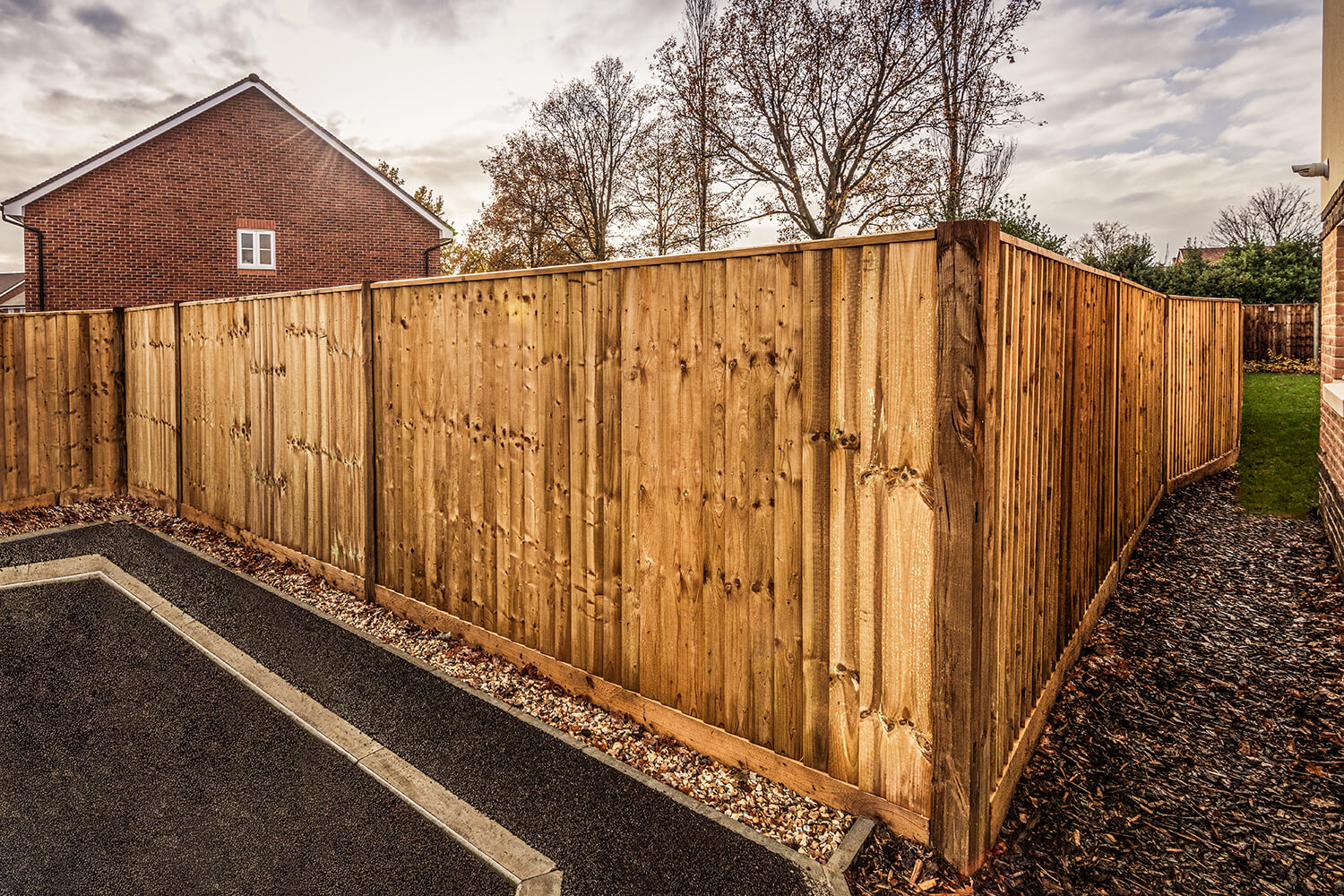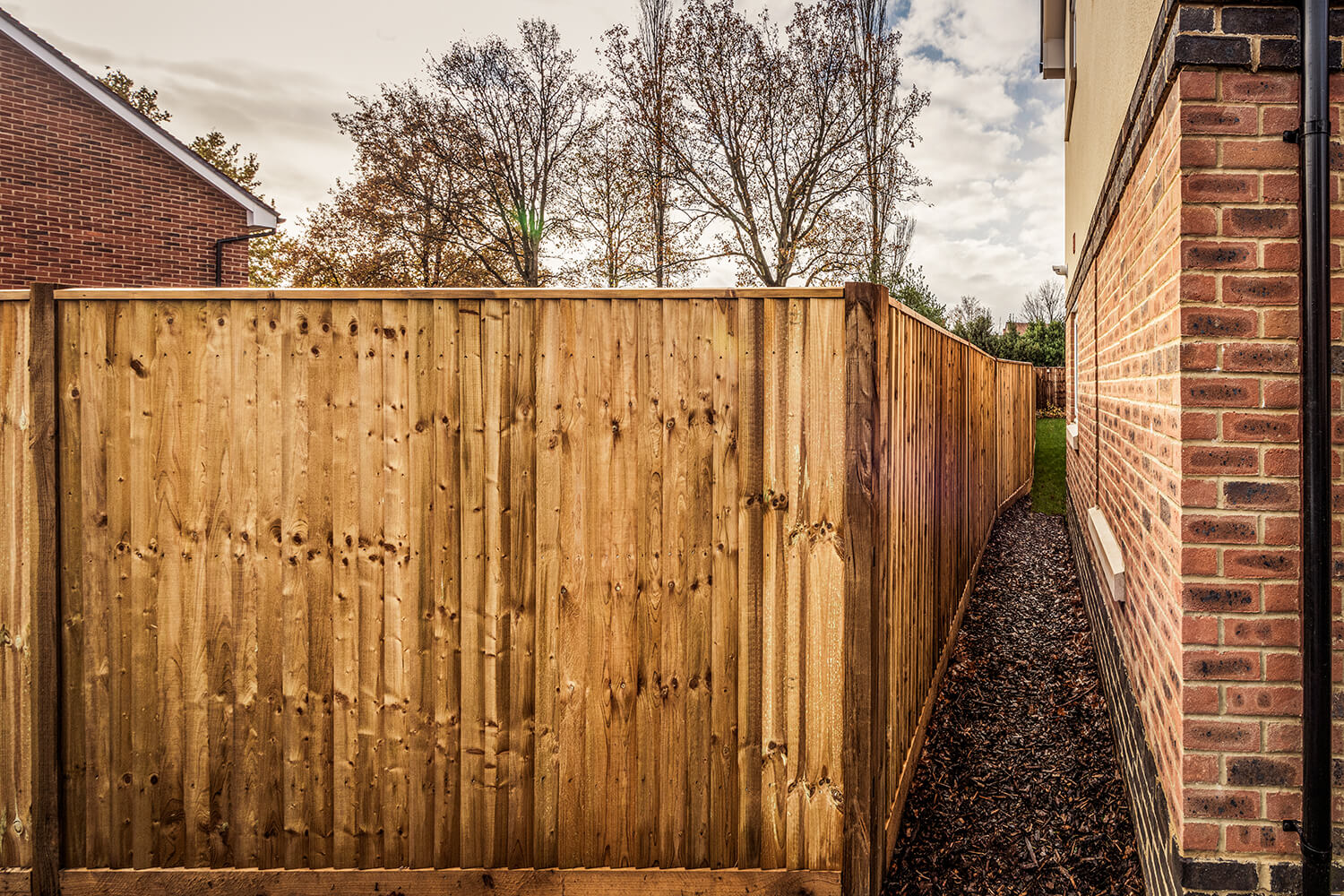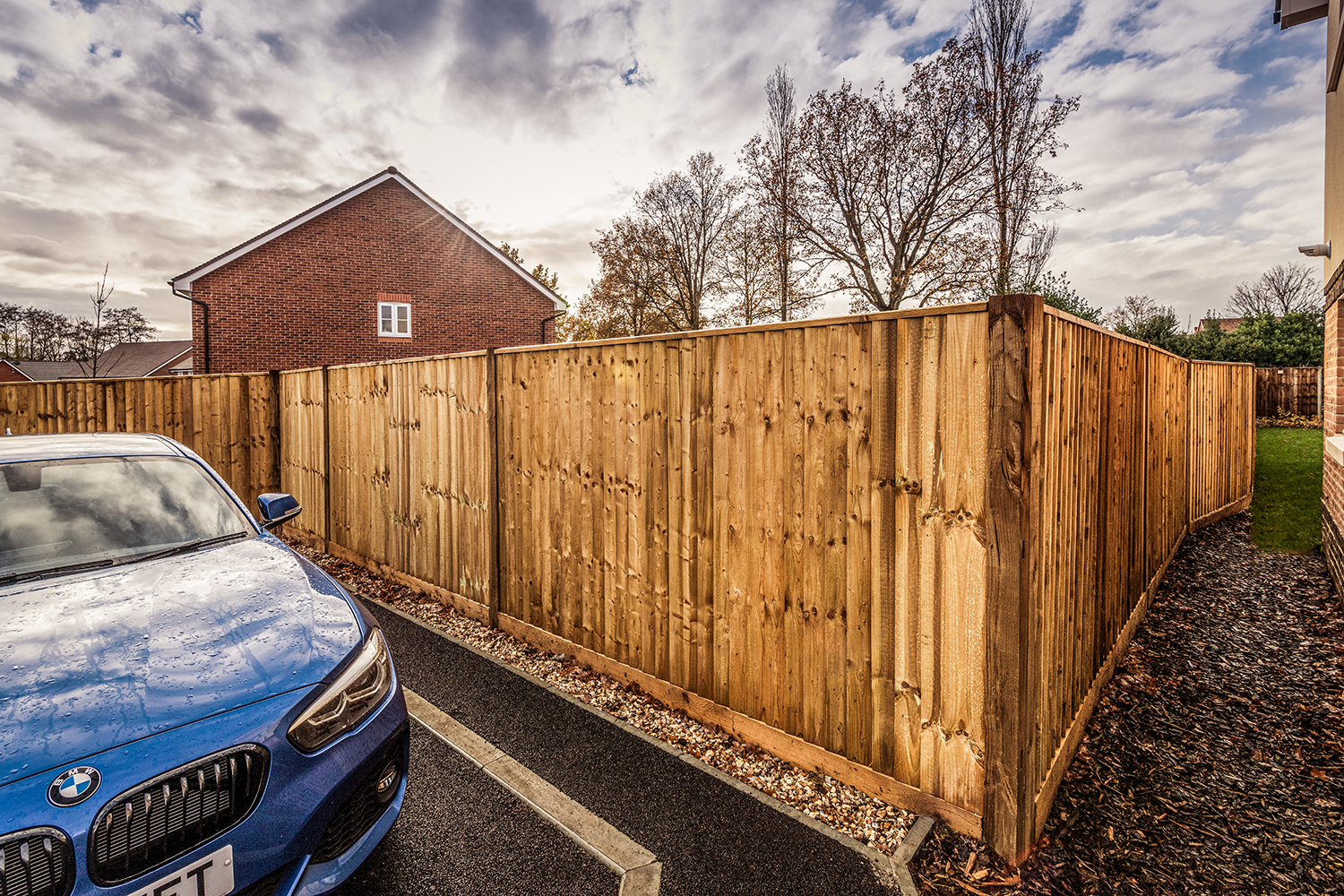 Larchlap
Larchlap panels are the most cost-effective fencing solution. Thinly sawn slats run horizontally across lap panels, with vertical battens to hold them in place. The panel is contained within a frame holding the slats together. Available in a range of heights, with the option of trellis toppers for aesthetics or extra privacy. Wooden gravel boards can be added to lift panels out of the damp. Stains and treatments are also available.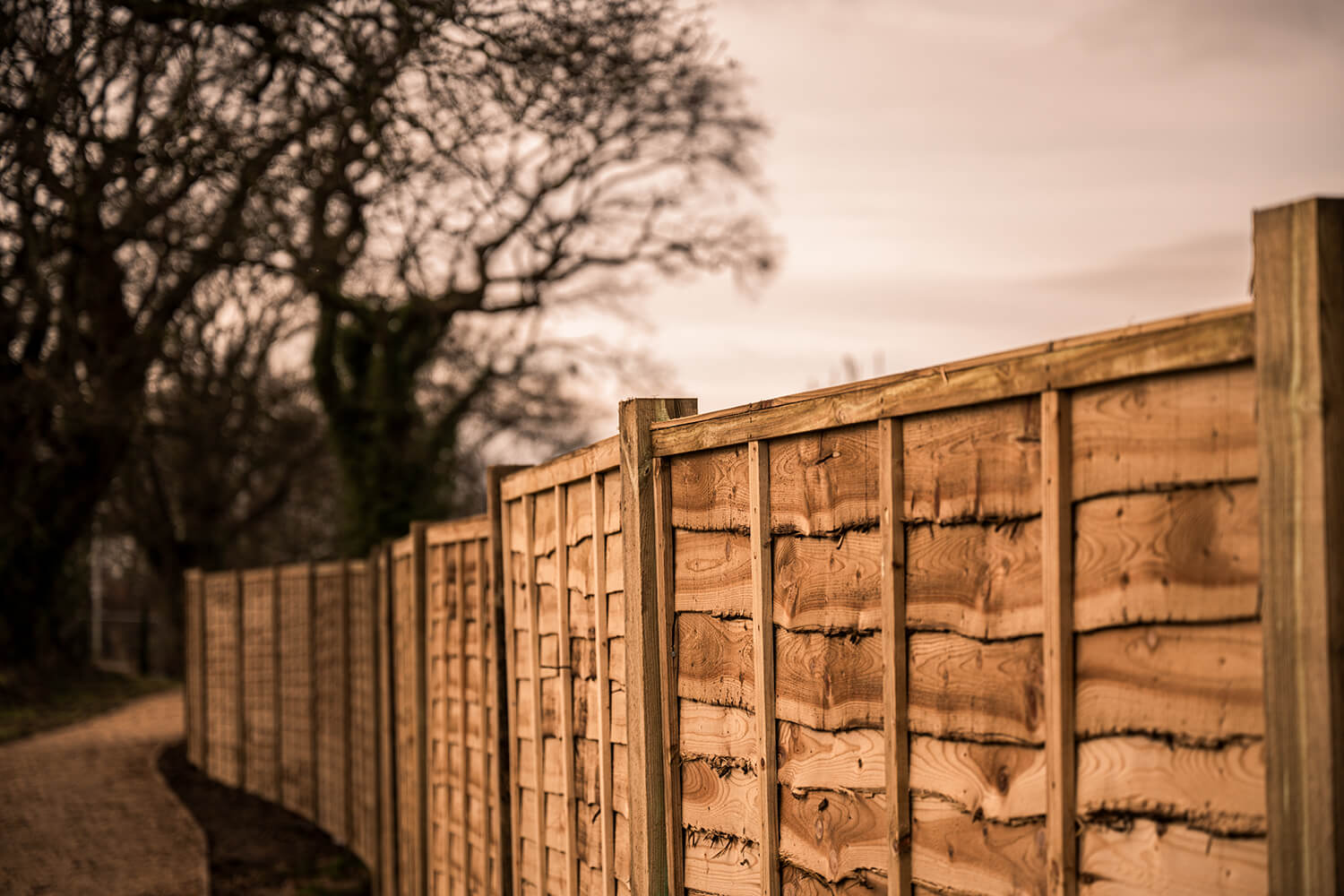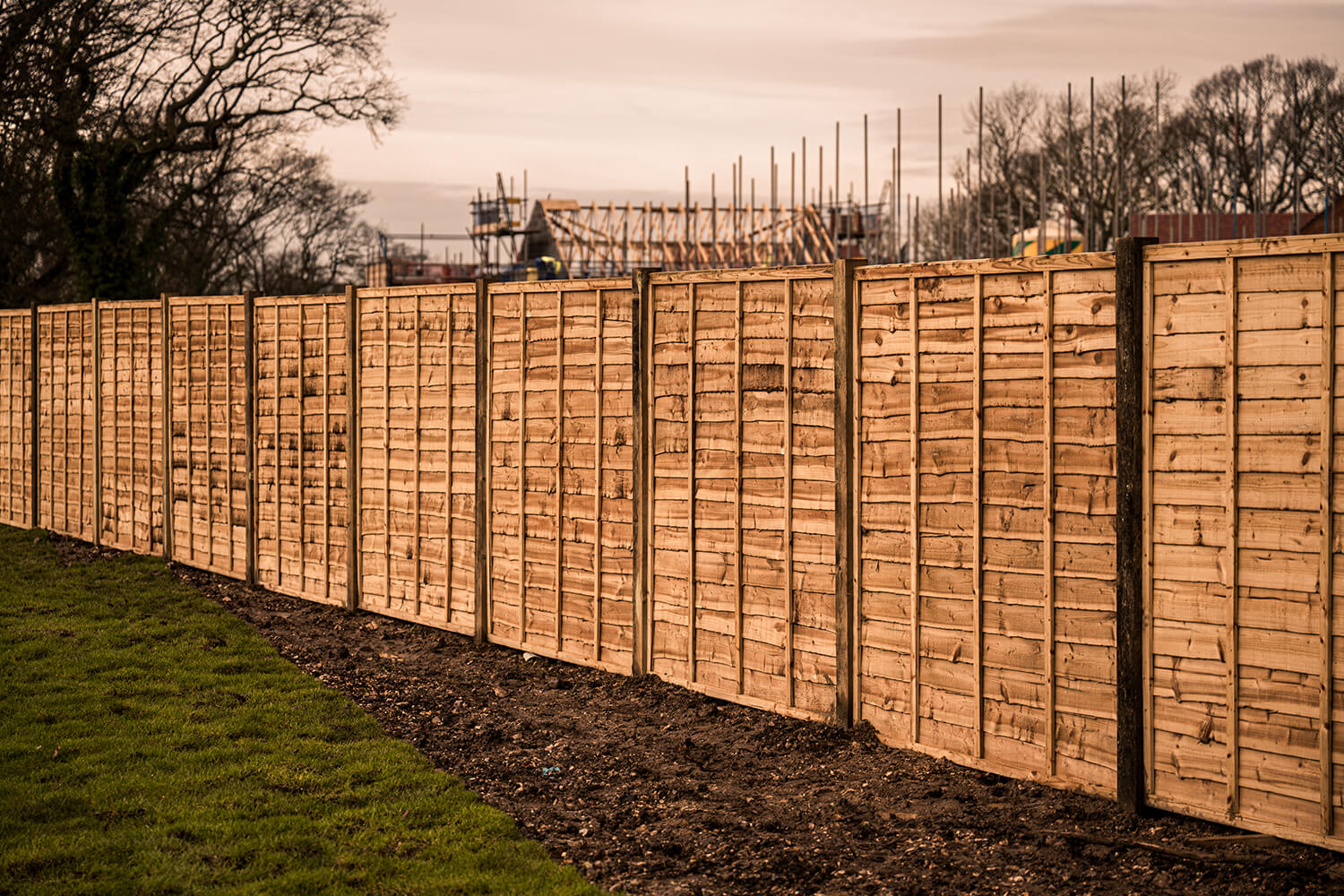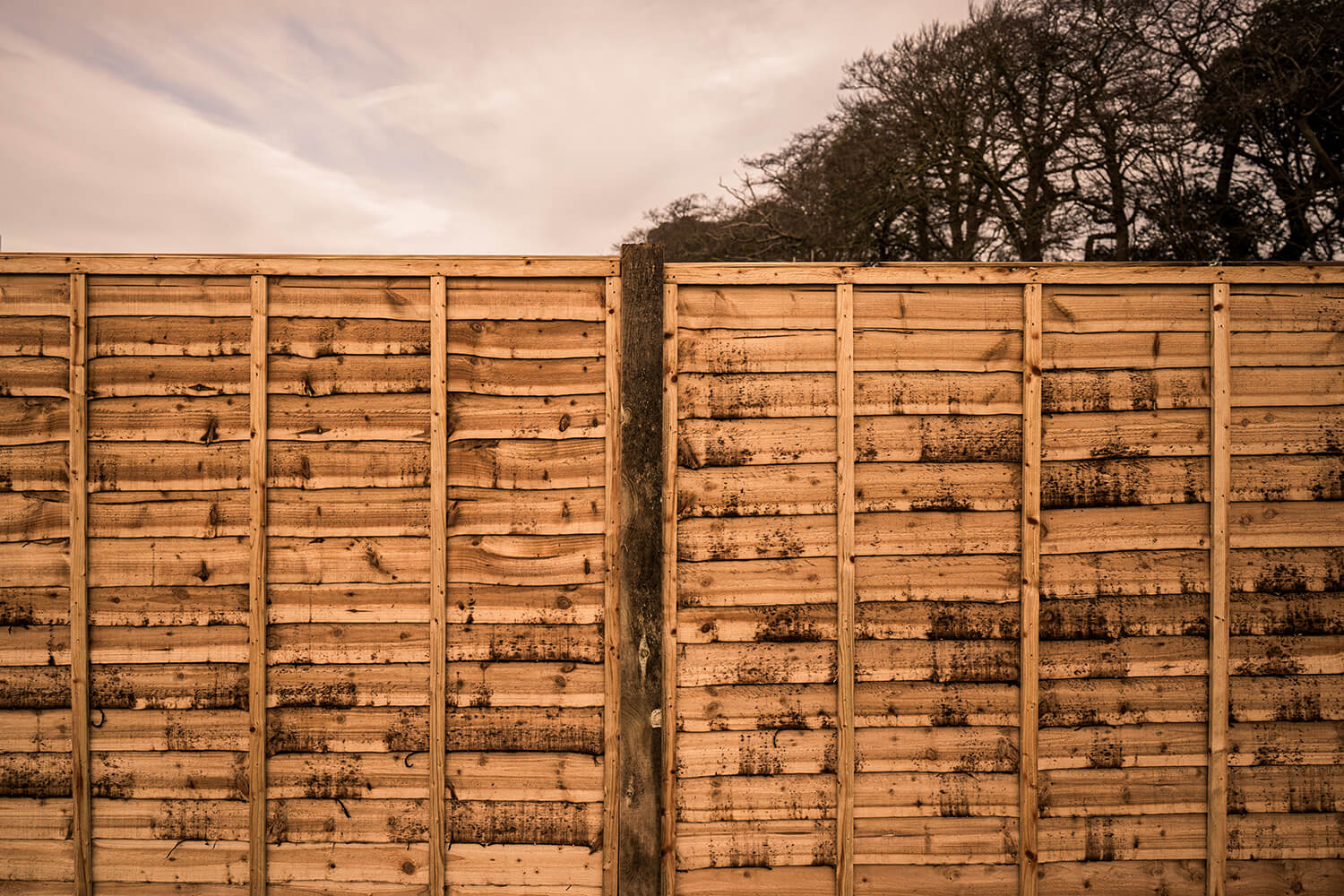 Post and Rail
Post and Knee Rail fencing is a cost-effective solution often employed in rural locations to mark boundaries and for larger livestock. Comprised of solid timber posts and horizontal rails, there are three main variations: cleft, half-round and square cut. One advantage of this fencing style is its ability to work on curving landscapes.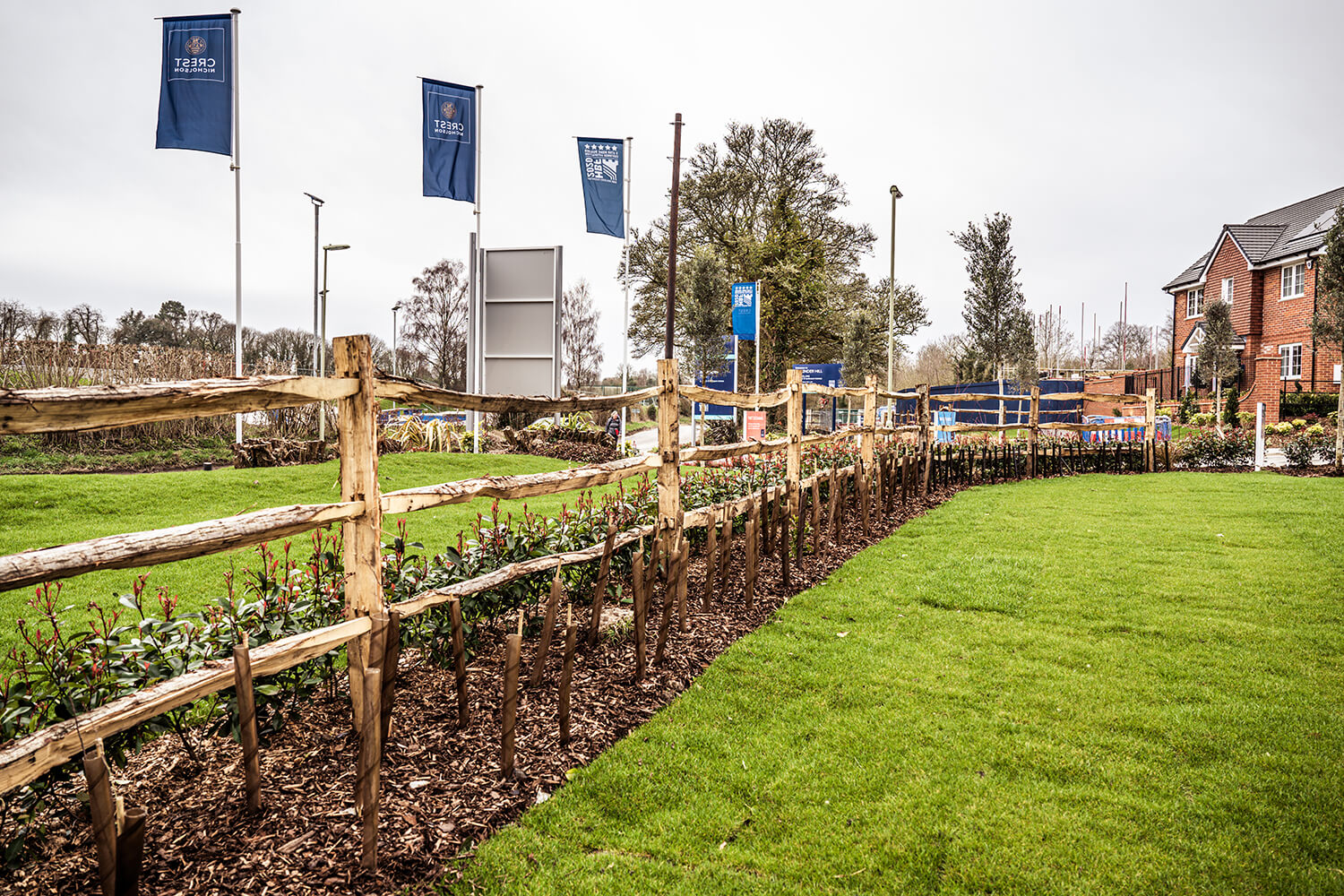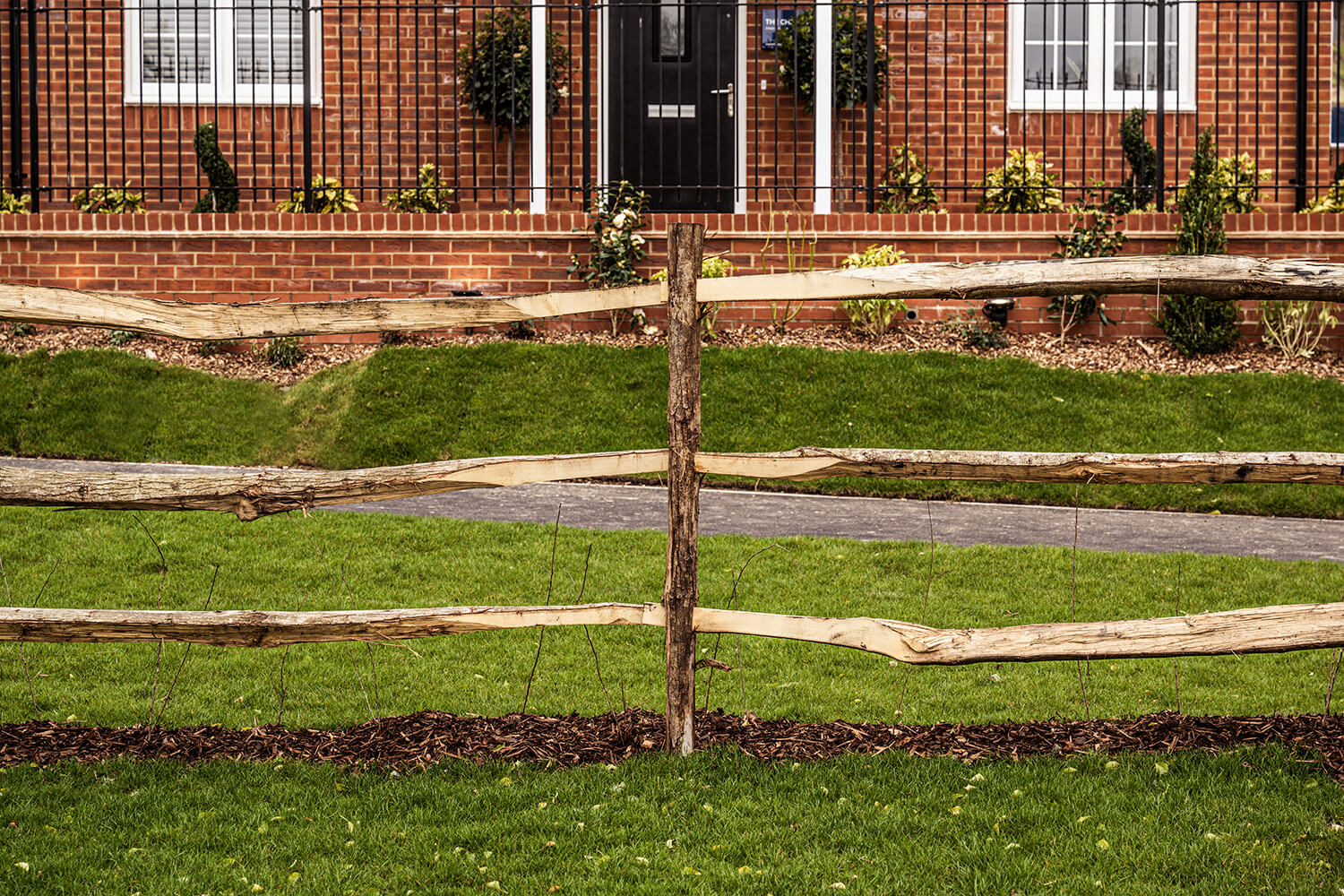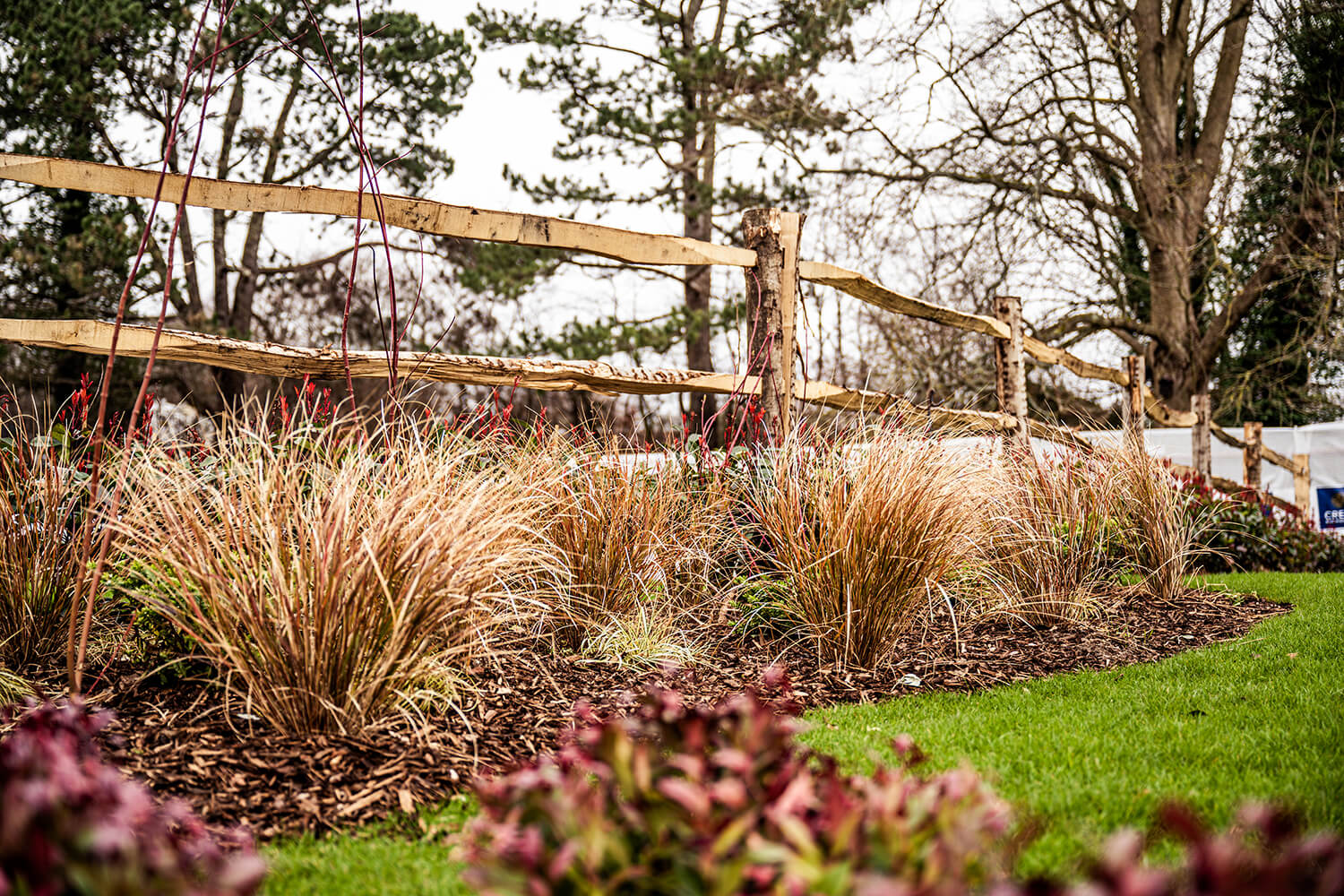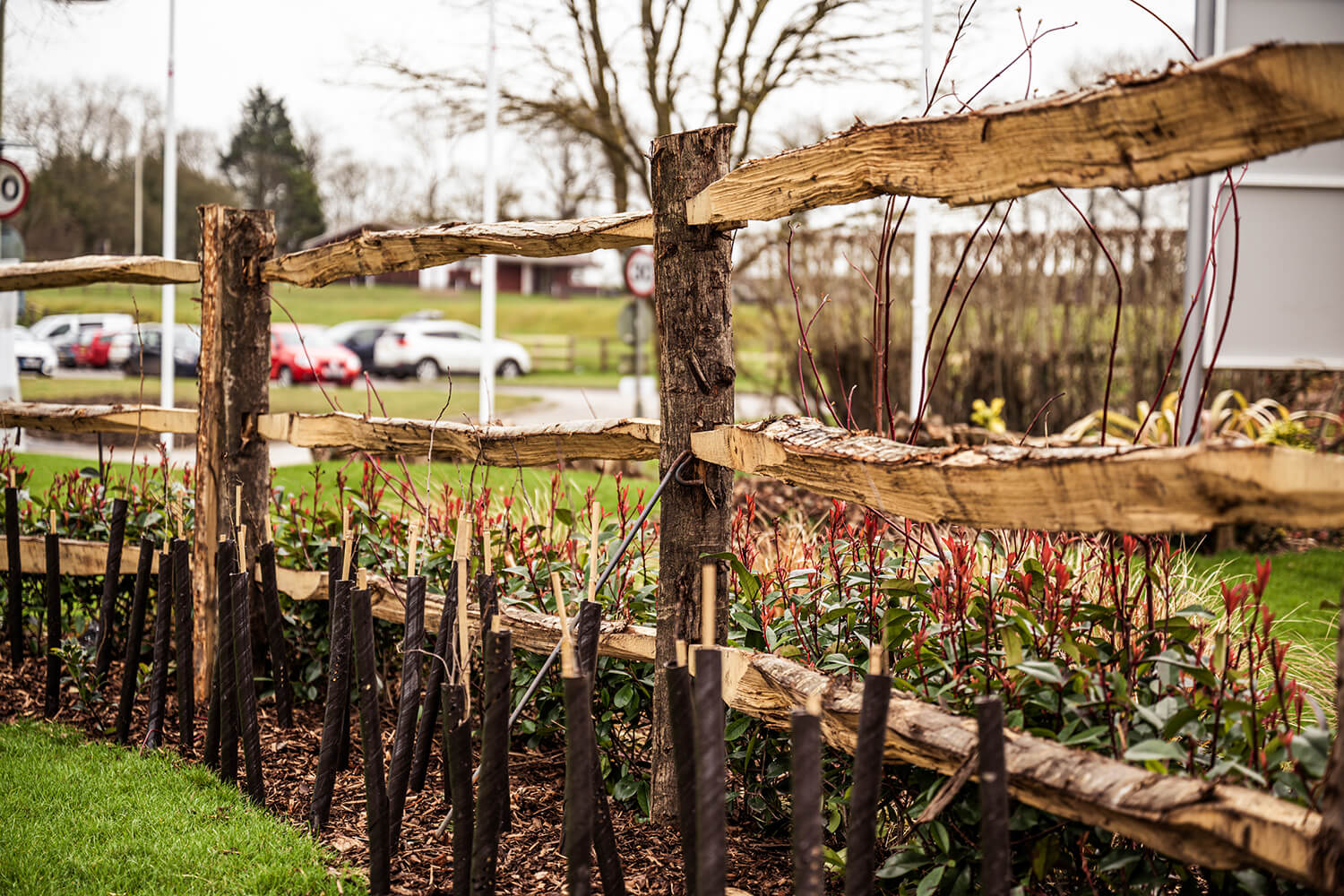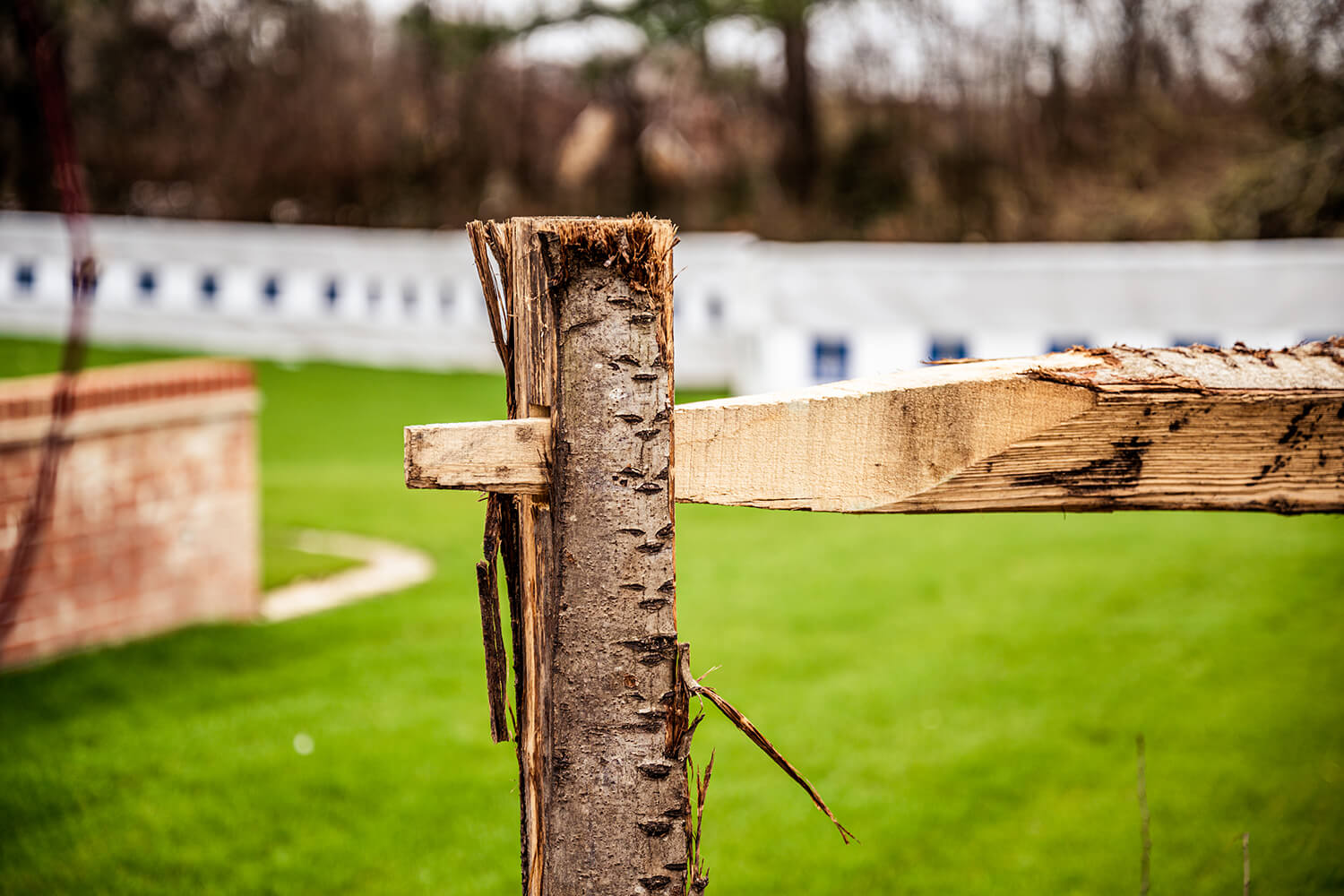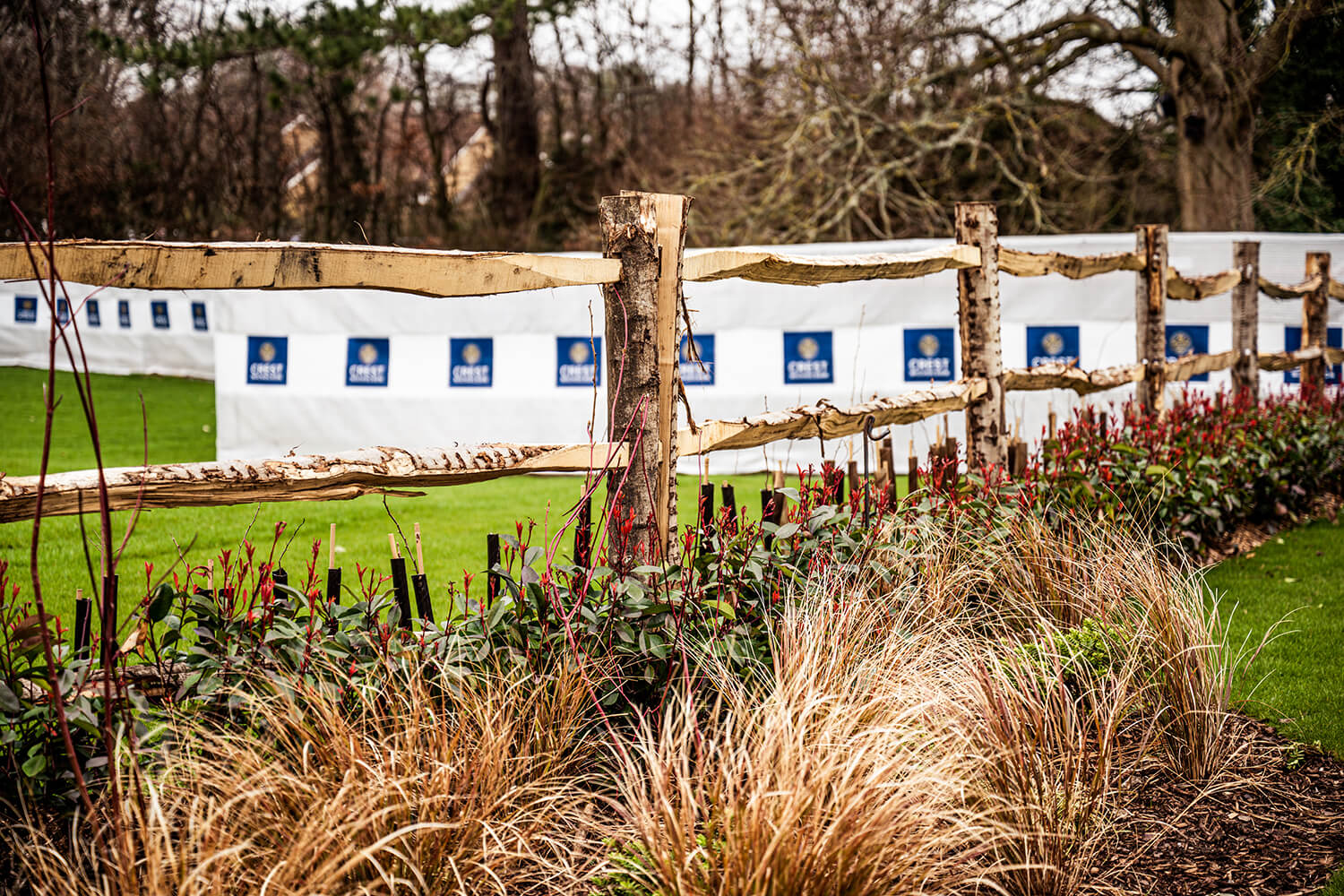 Paladin
The welded steel wire mesh panels of Paladin fencing offer both decorative style with security. Often used around schools, retail and industrial parks Archway Green's installation of Paladin fencing provides incredible quality and assurance.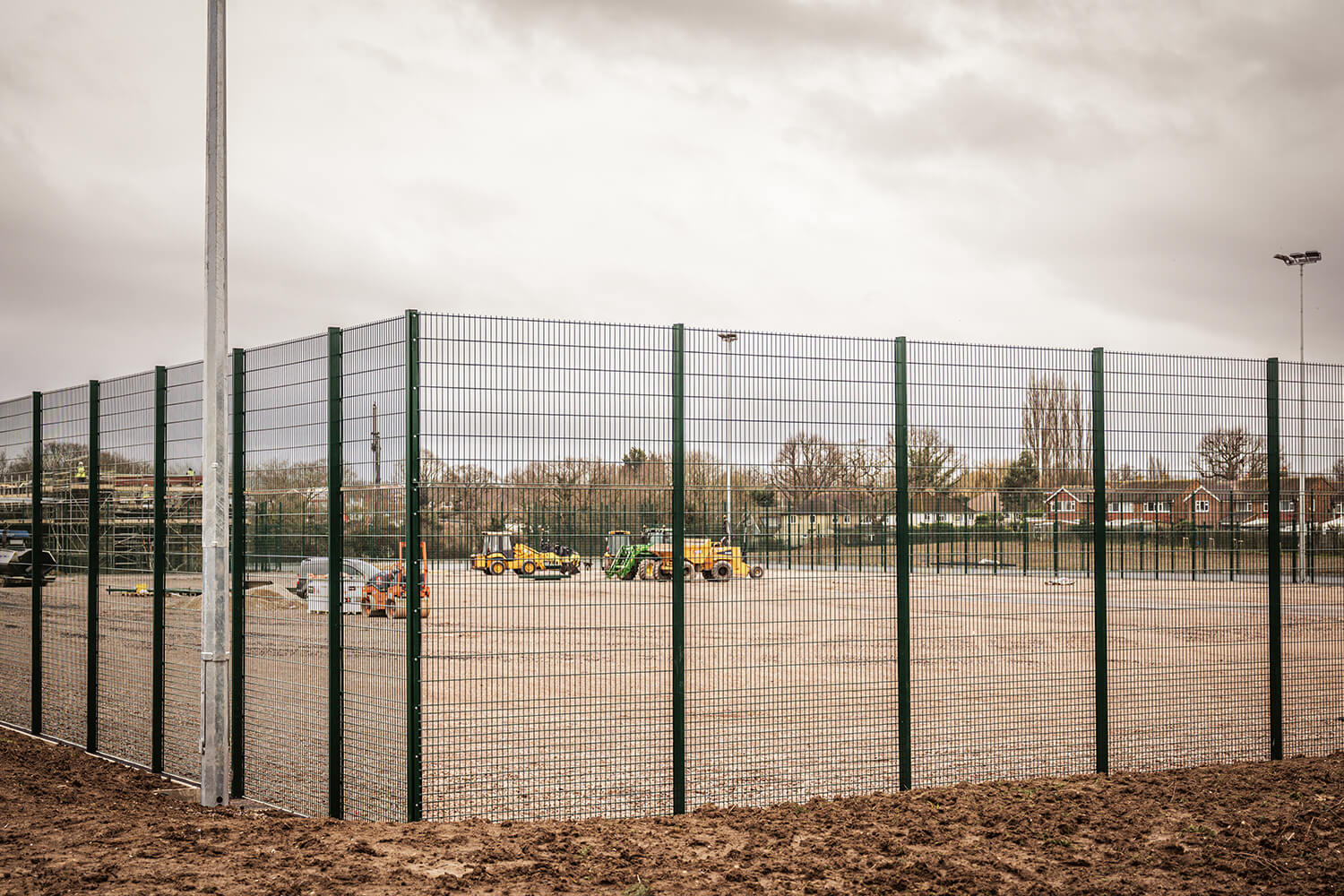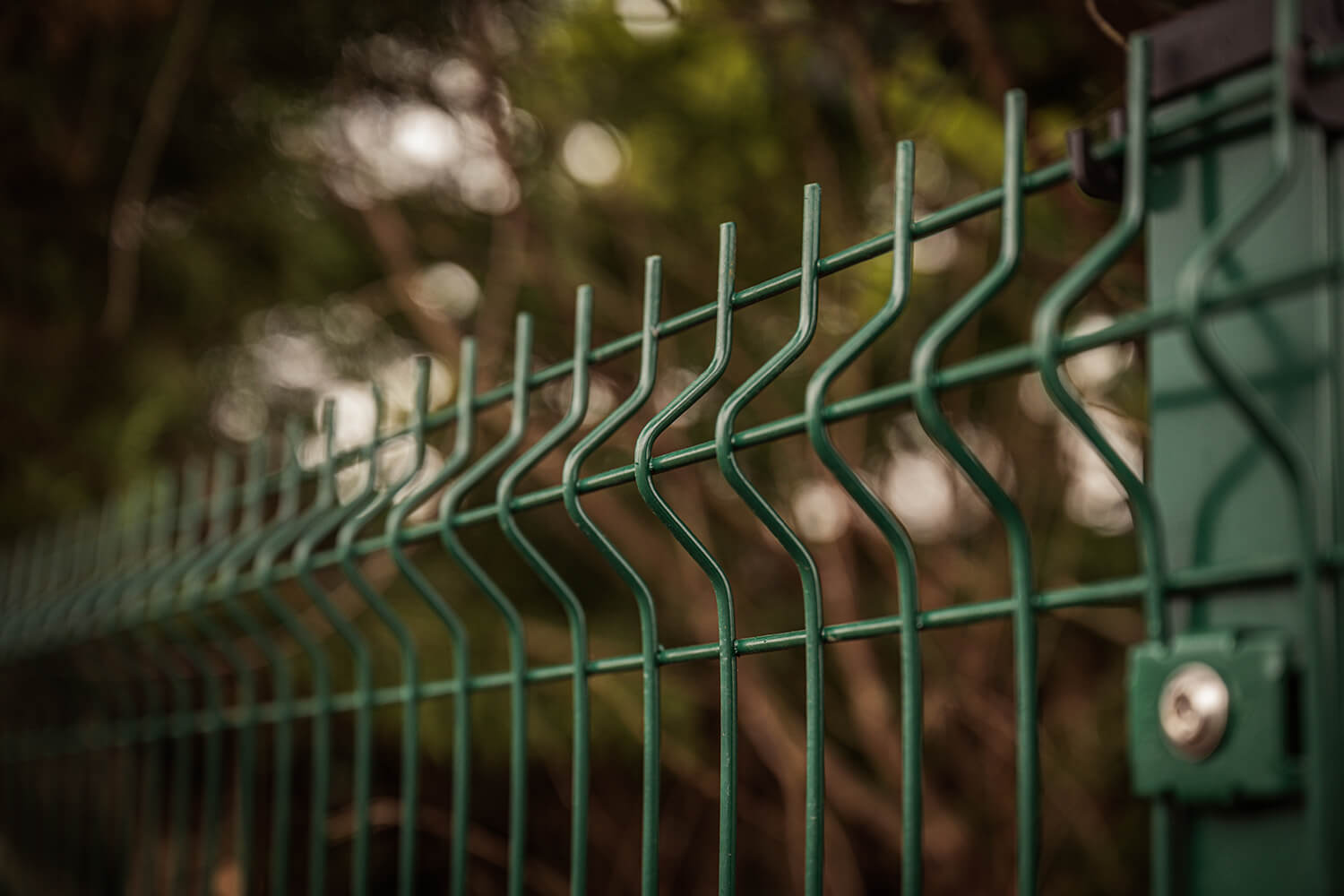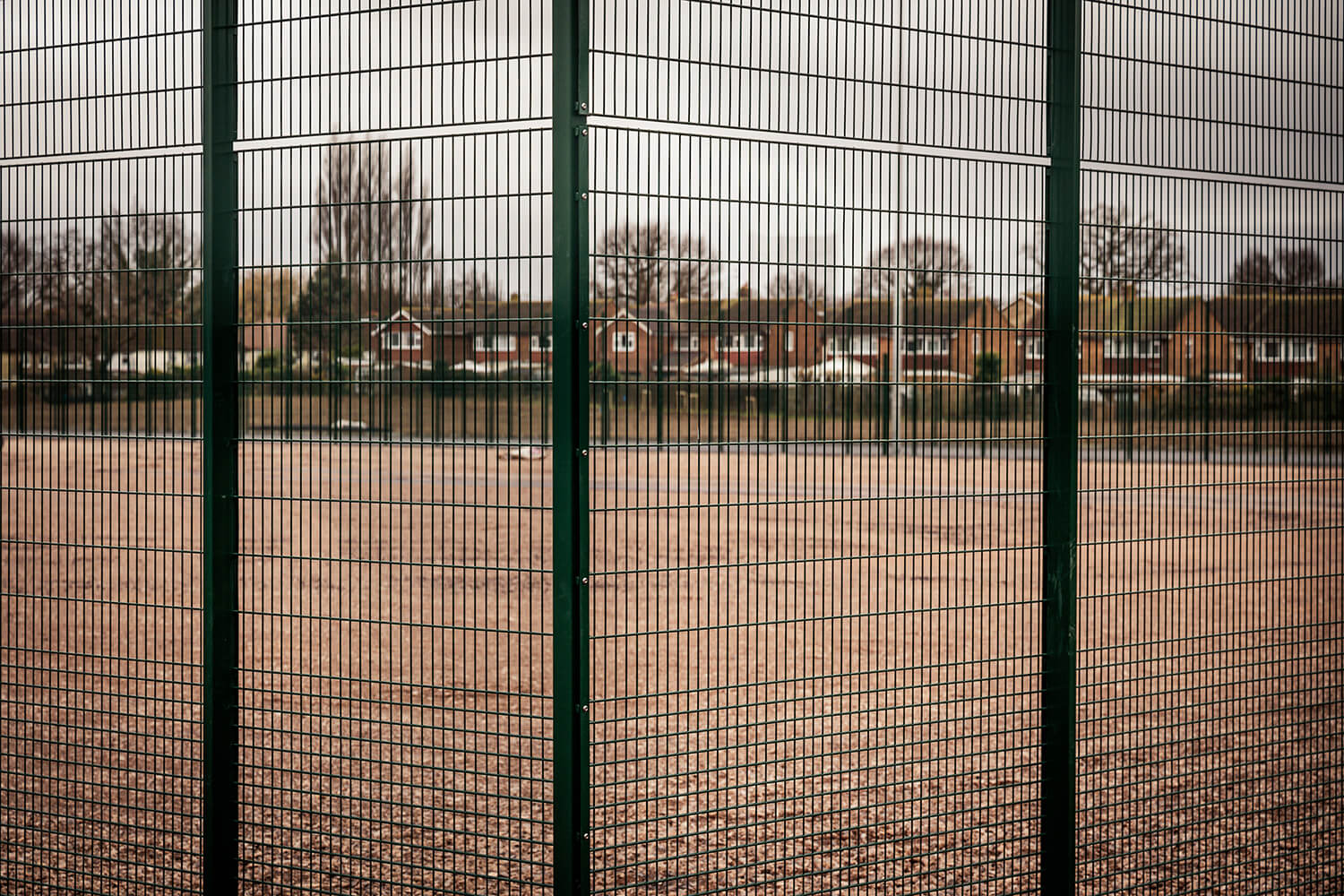 Palisade
When higher levels of security are required for demarcation, riveted Palisade fencing is a popular choice. Vertical steel pales are secured to horizontal rails to form panels that are affixed to RSJ (rolled steel joist) support posts. Available with either concrete in or bolt-down fixings, Palisade fencing is also an effective solution for garden frontages.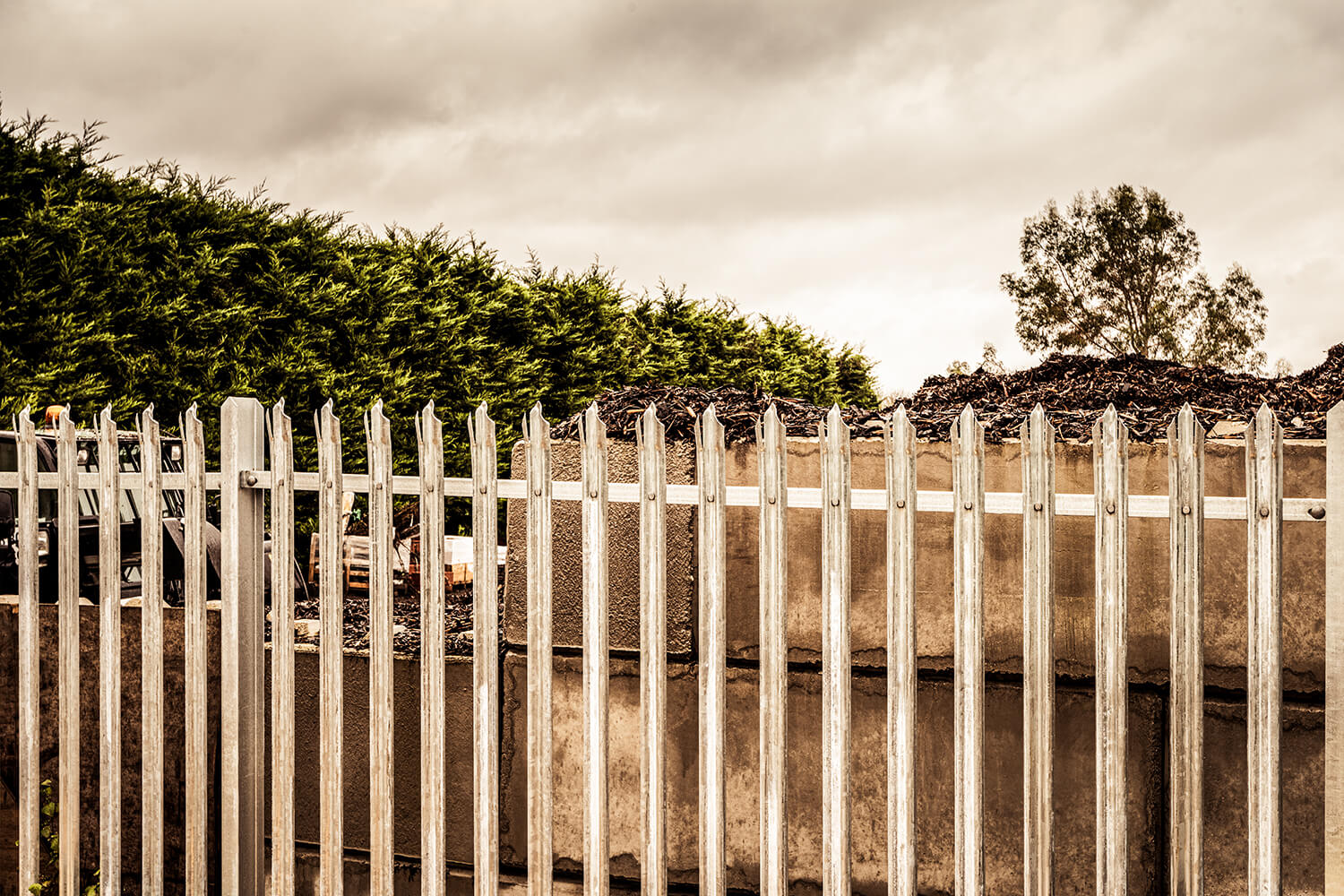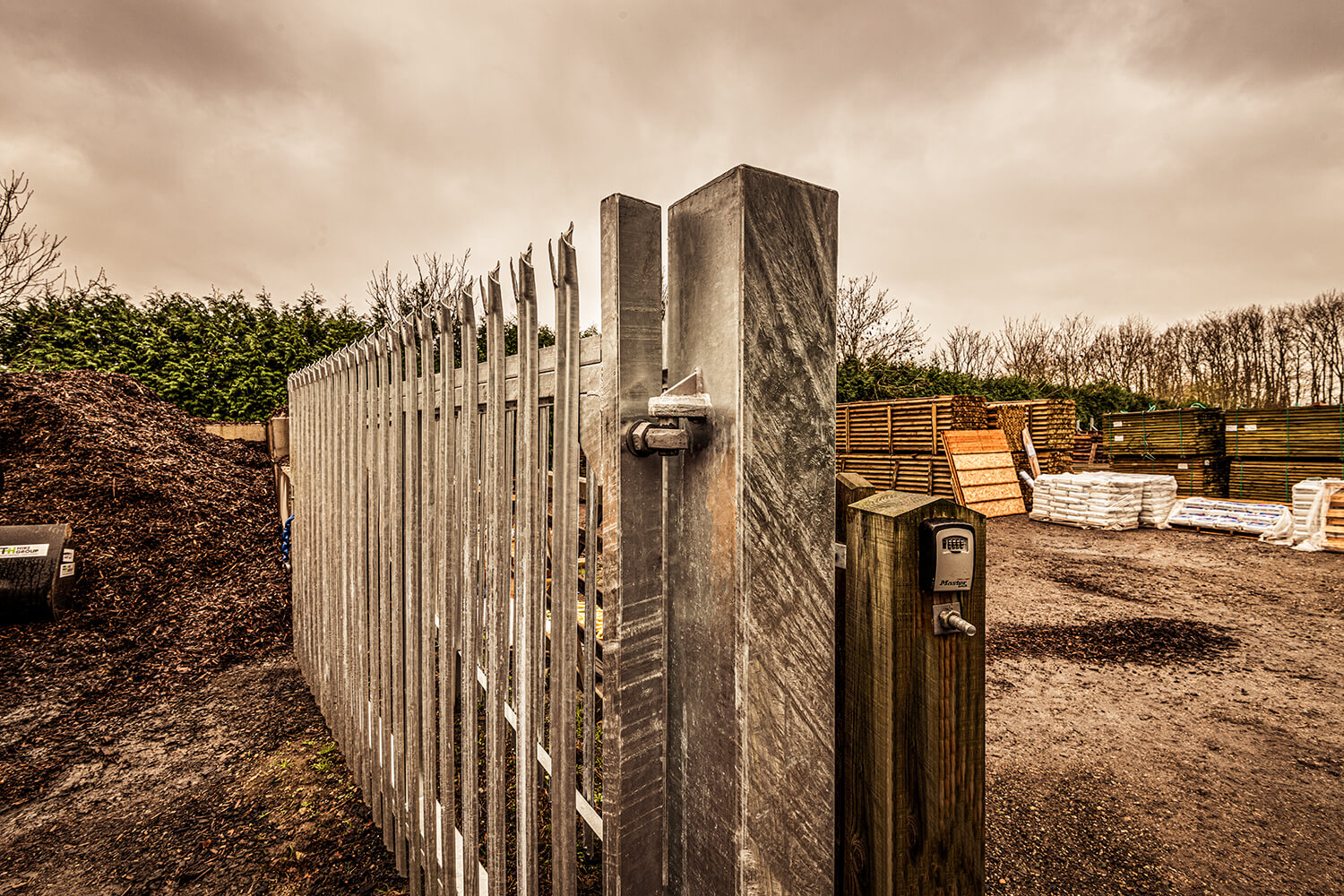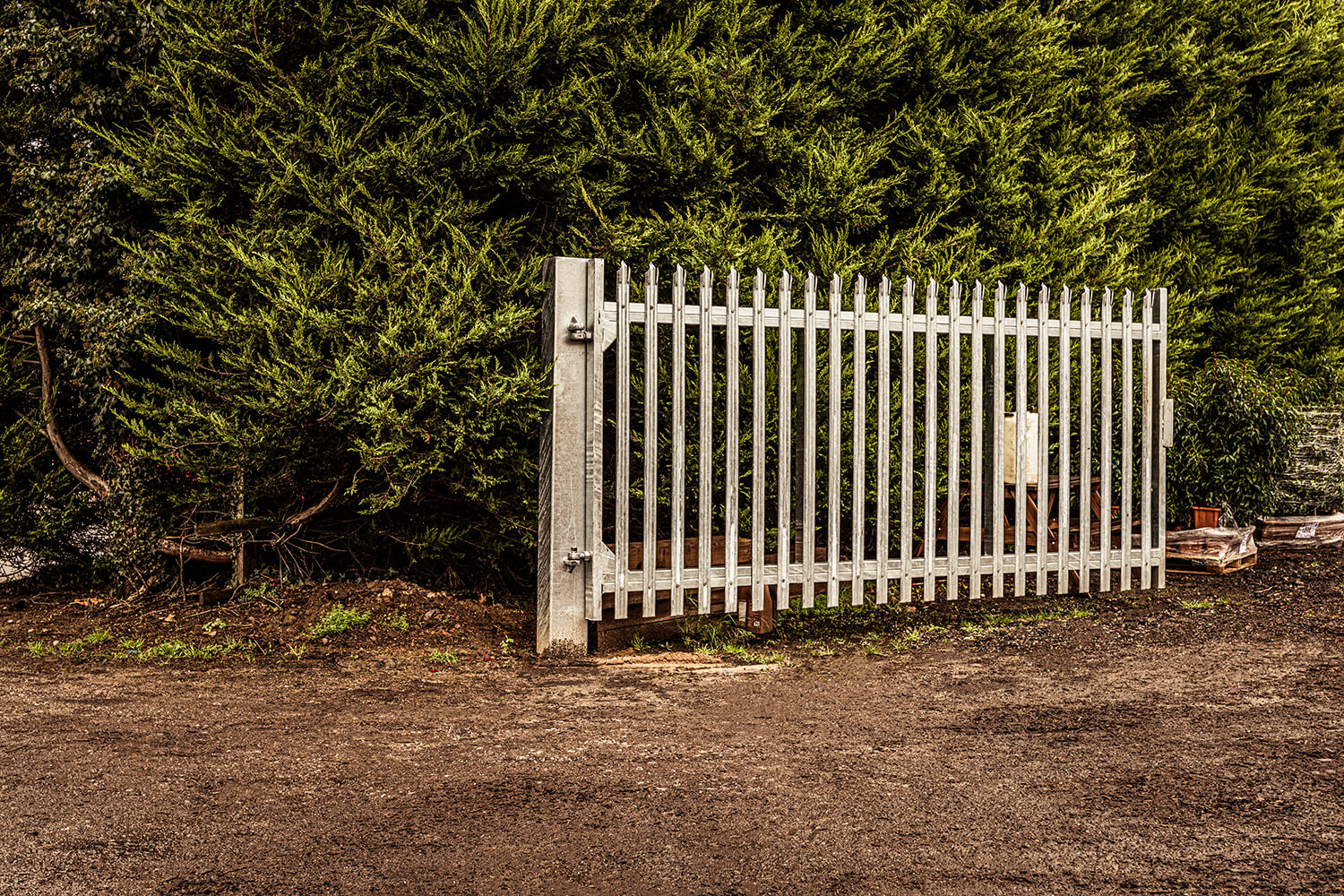 Estate
The steel railings of the Estate style are associated with country parks but are equally suitable for more contemporary settings. Available in flat bar and tubular versions, Estate panels incorporate concealed anti-vandal fixings for additional security. With a welded pale-through-post construction, anti-trap gaps between pales, and heavy-duty infills for post ends, Estate railings provide security and an appealing, flexible aesthetic.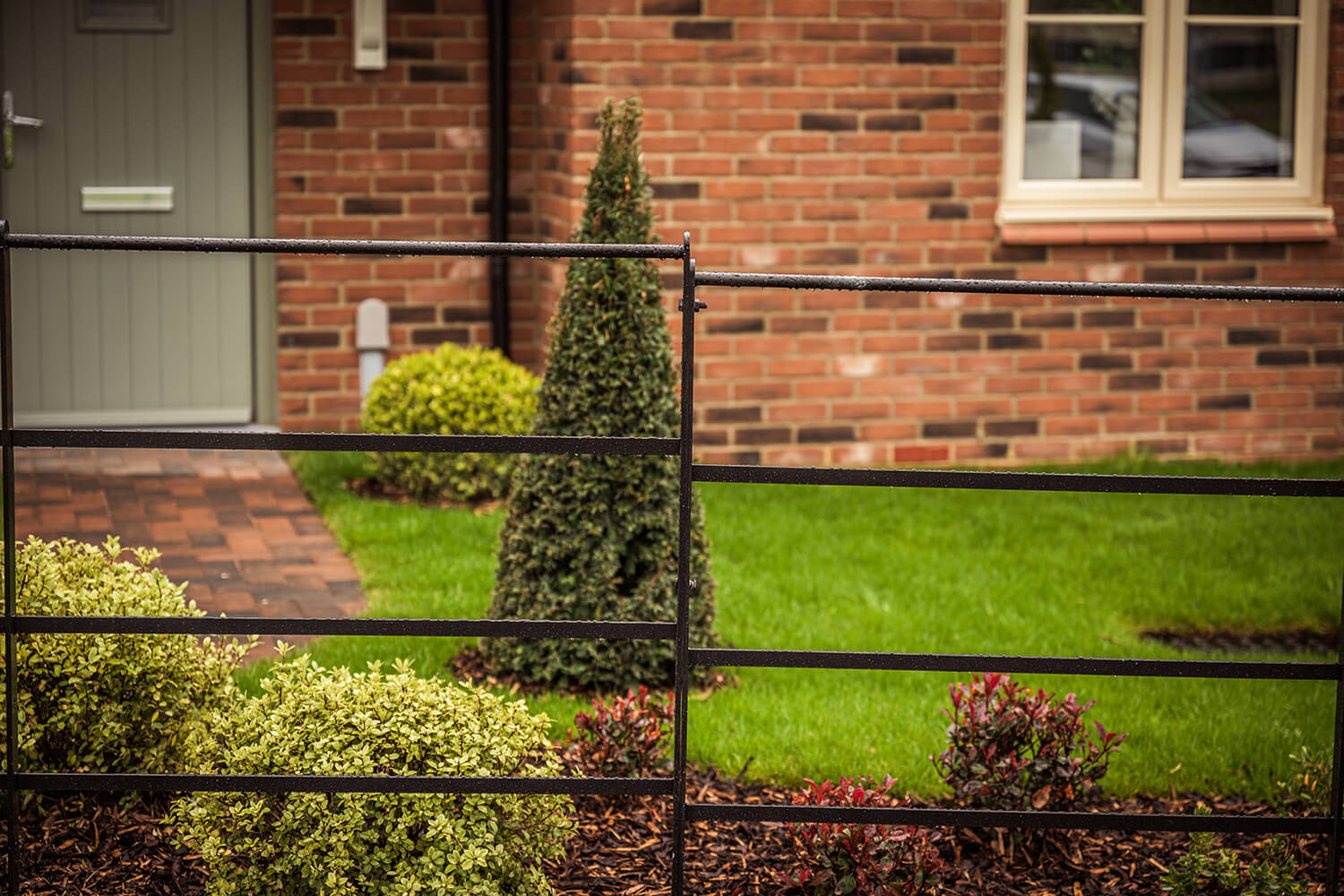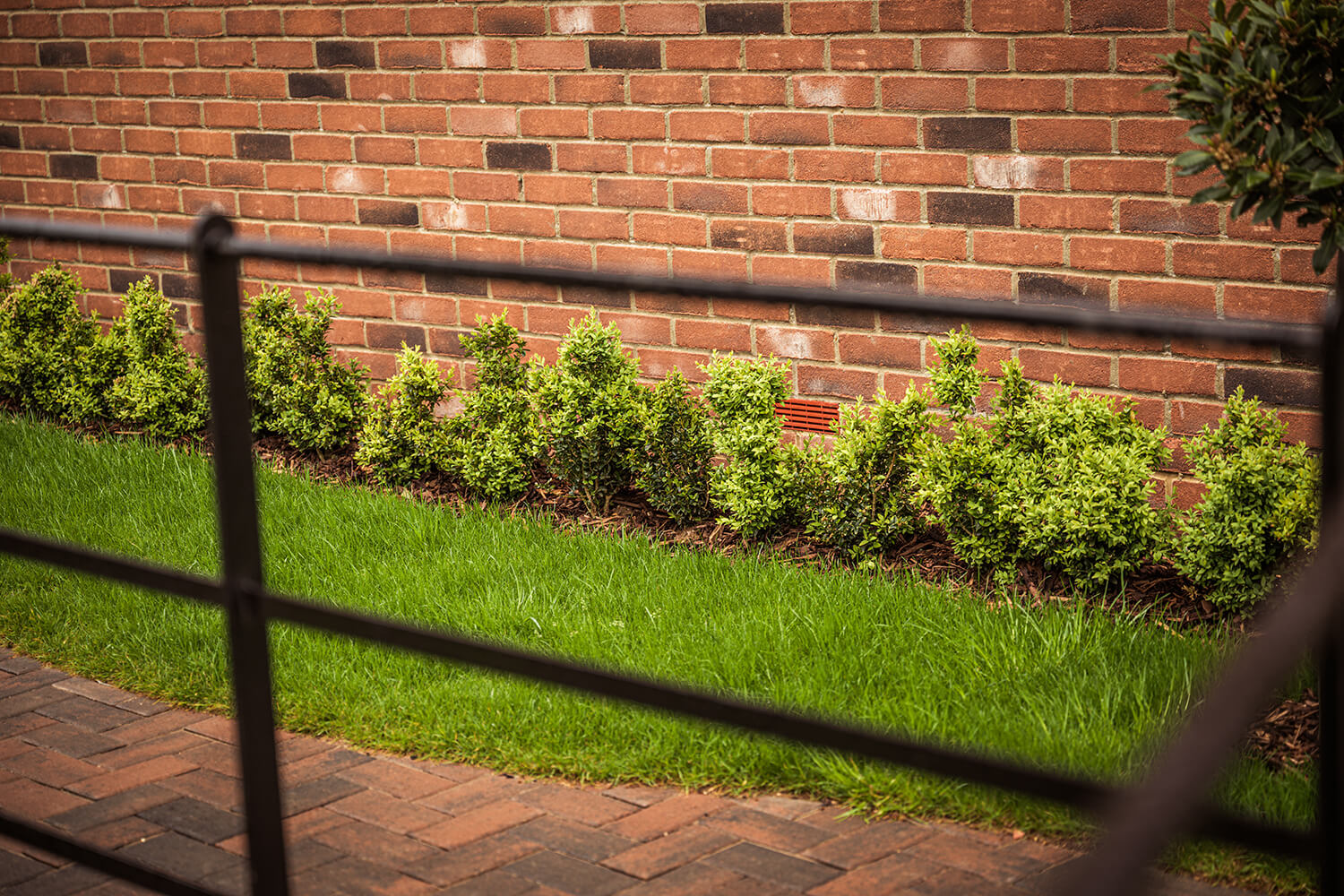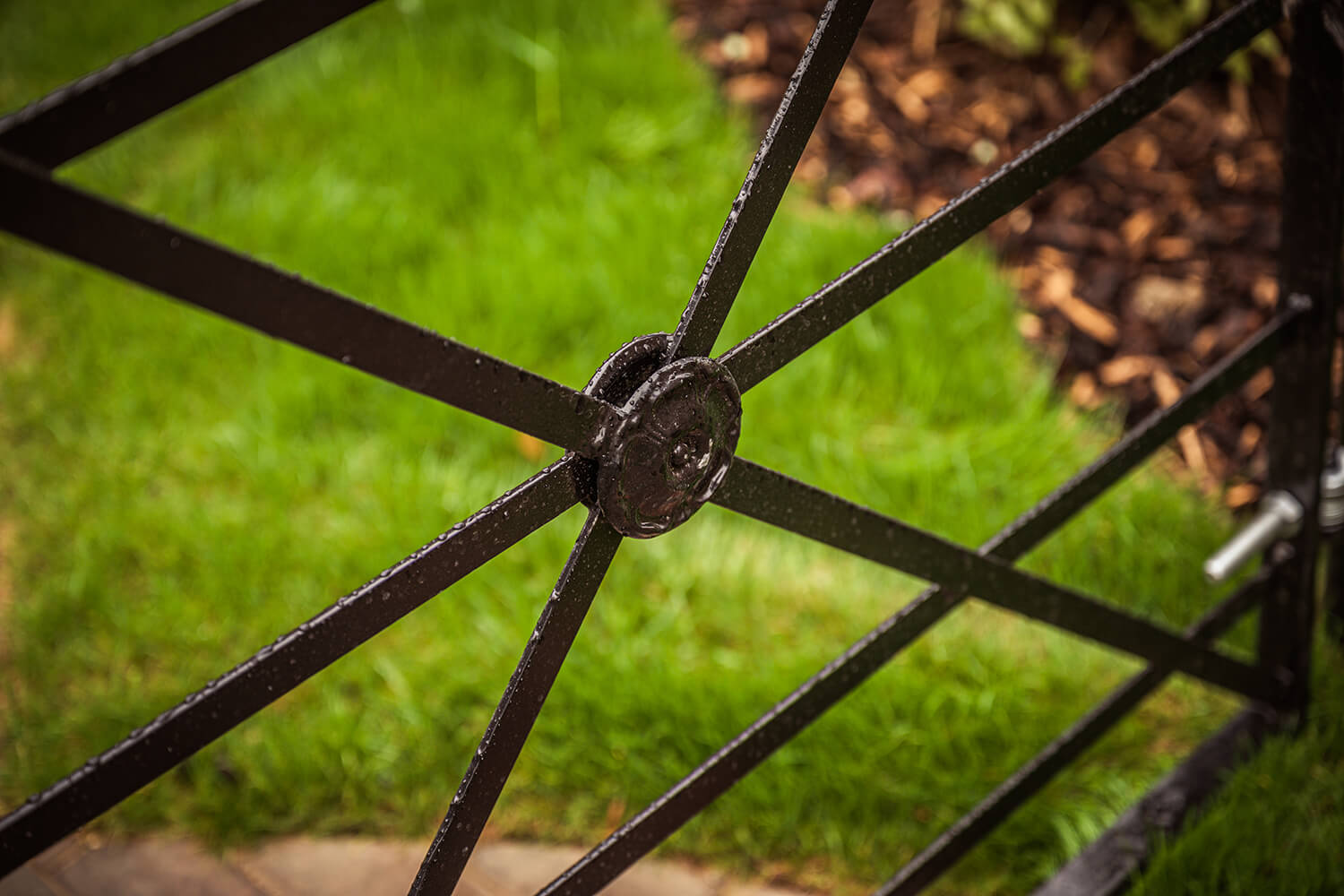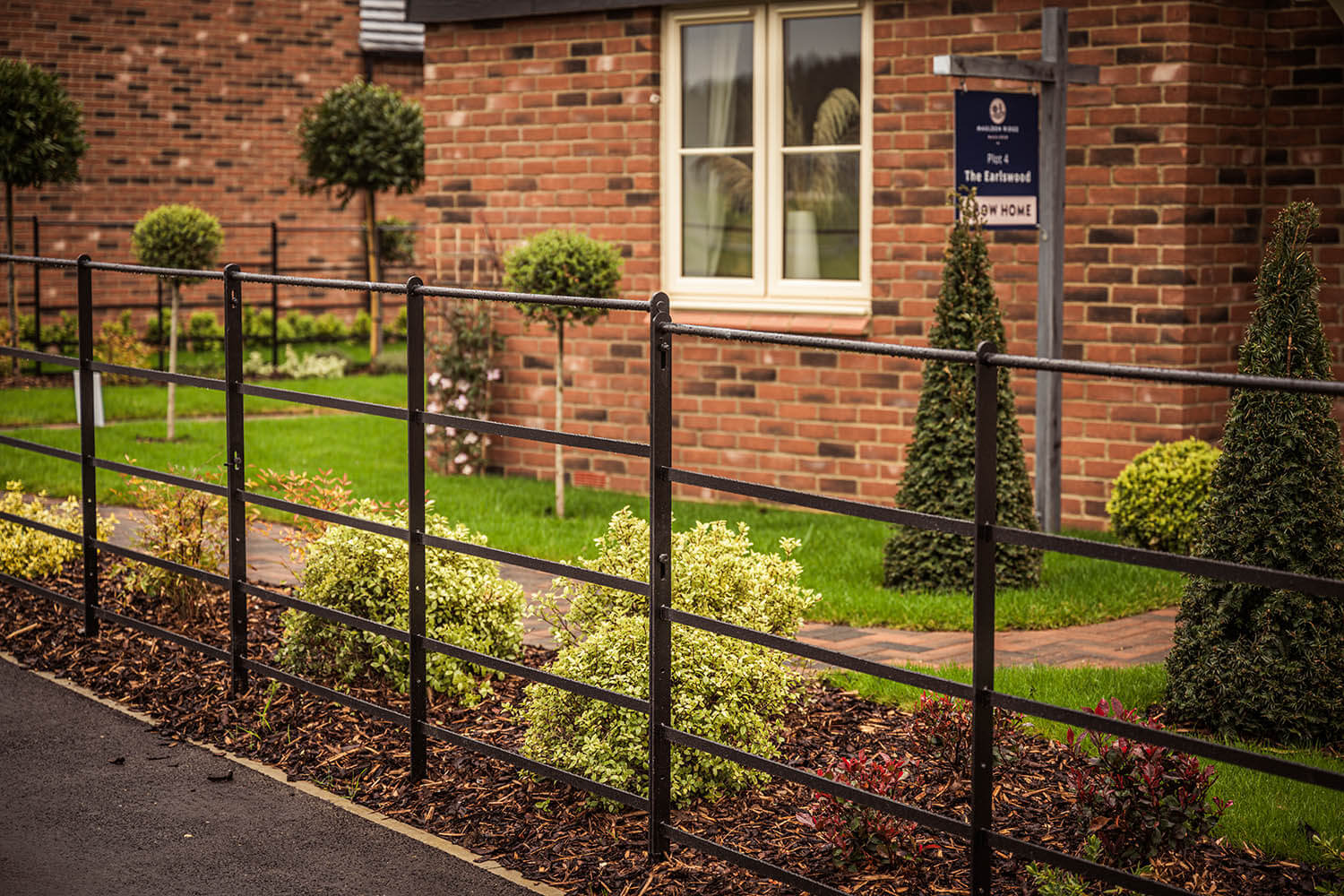 Deer Fencing (Post and Wire)
Used for all kinds of livestock including cattle, horses, sheep and pigs, and to keep out wild animals such as deer, rabbits, foxes and badgers, Post and Wire fencing is very flexible. Using wire netting affixed to posts, there are many varieties depending on your requirements. Your main choices are of wire strength (mild or high tensile), mesh pattern (8-80-15 is popular, with 8 line wires making an 80cm high fence, and vertical wires 15cm apart) and knot type (hinge joint, X fence and forge knot).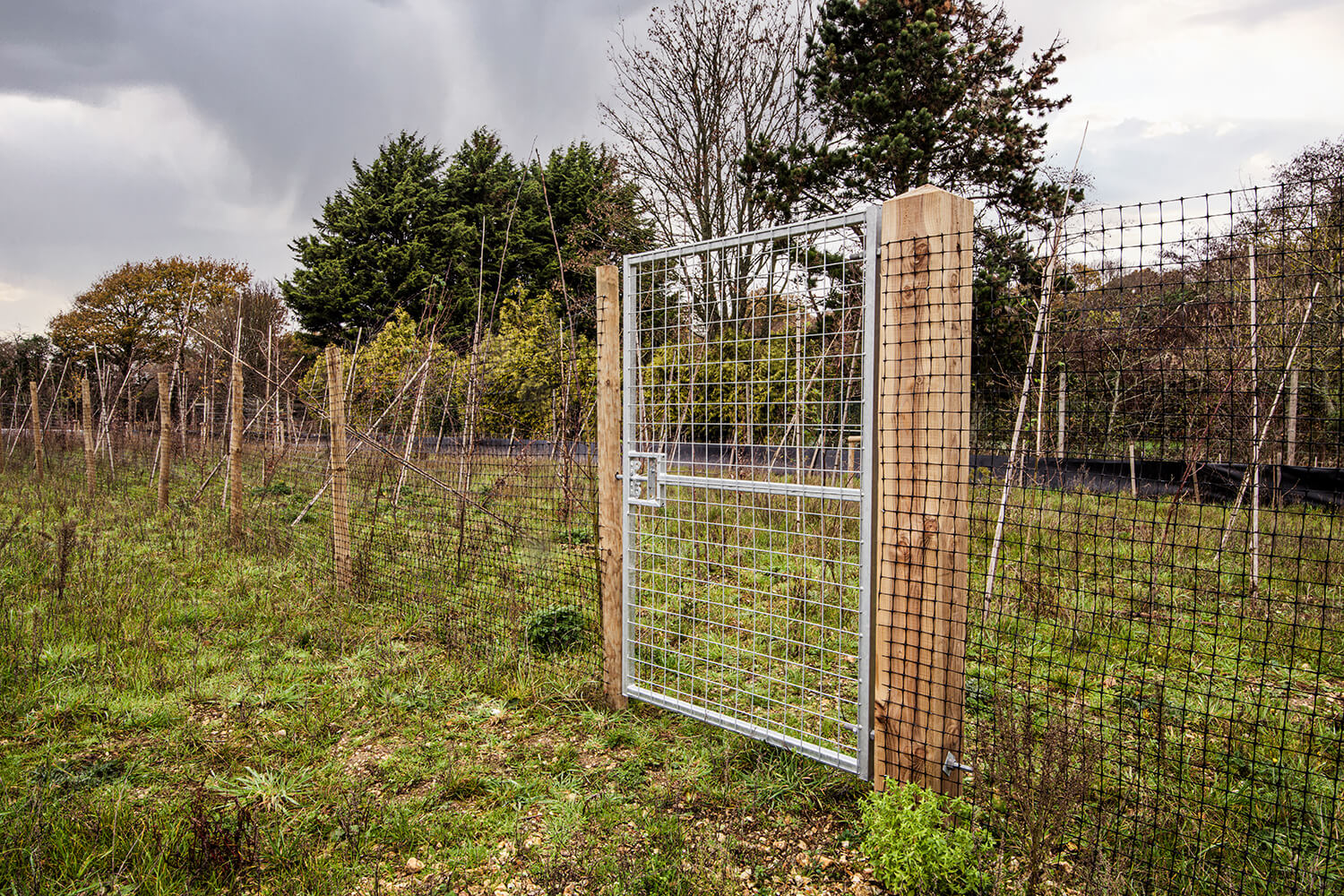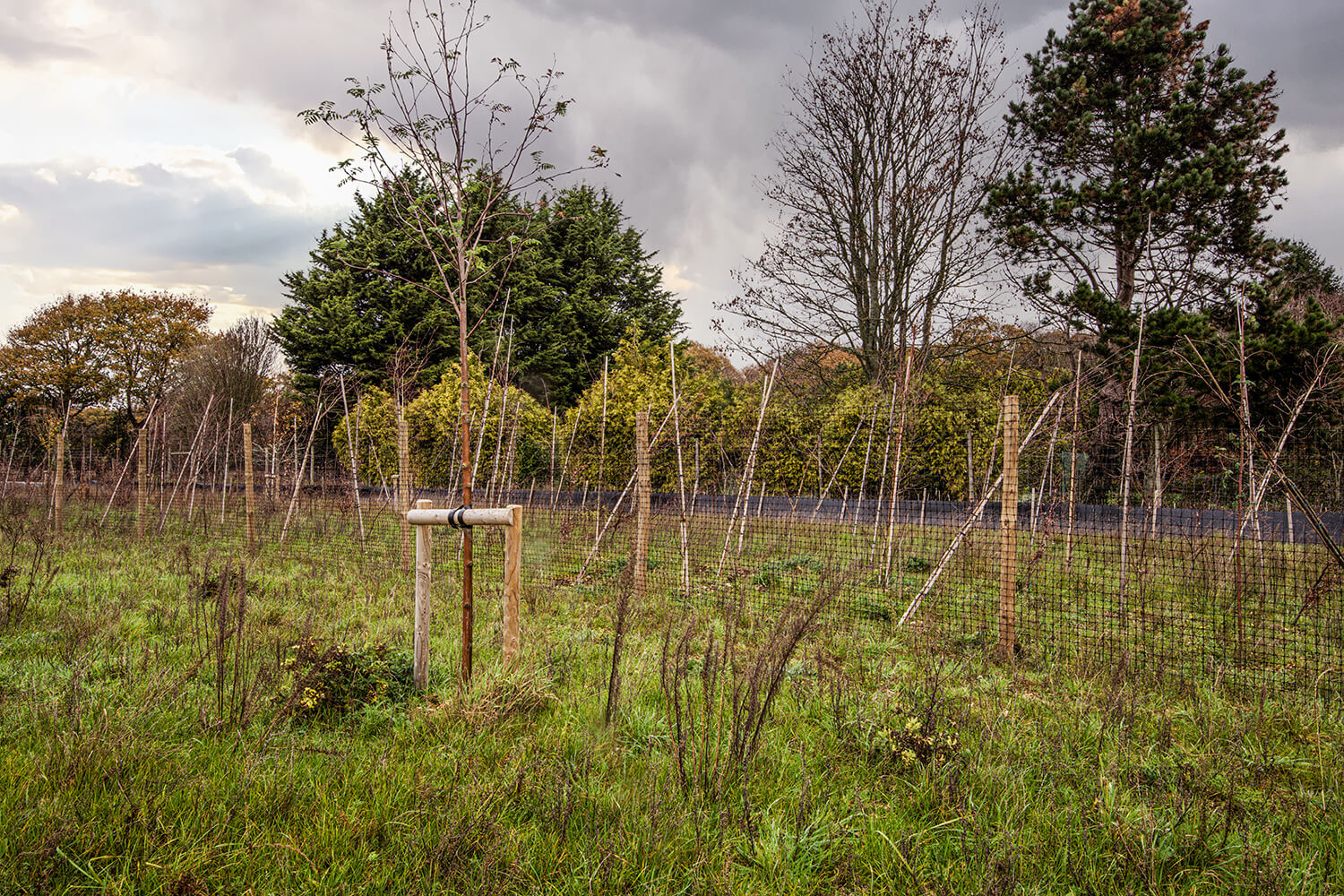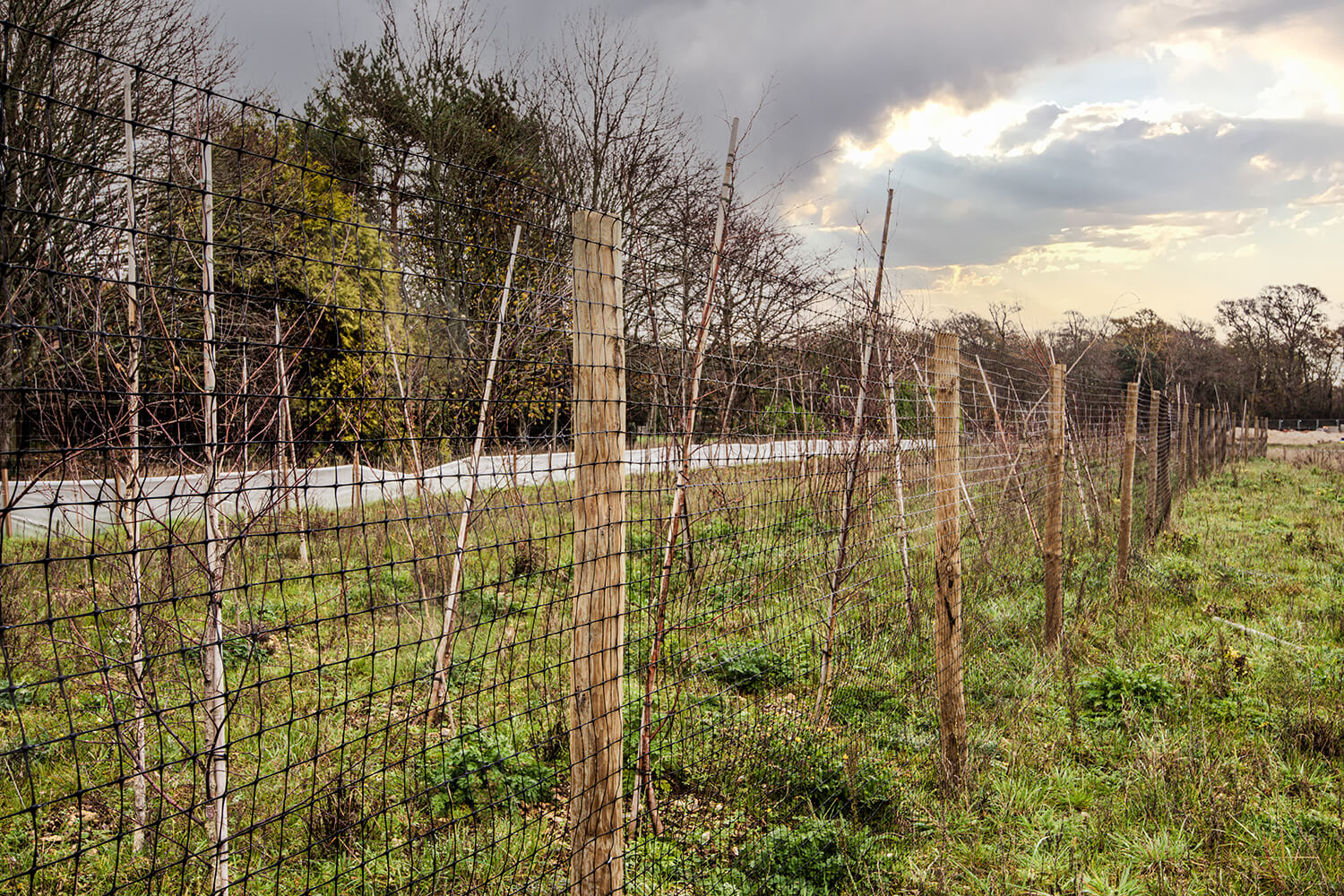 Site Hoarding
Temporary hoarding panels create secure perimeter fences around large developments during construction works. (They are also used for demolition works, as well as at large events such as festivals). Archway's hoarding panels are made of timber and 18ml ply, secured to 225 x 75 mm posts, providing maximum safety and privacy on site. Site hoarding is the ideal solution for preventing for preventing unauthorised access and protecting the public. The panels are quickly erected and can be painted in line with client branding.