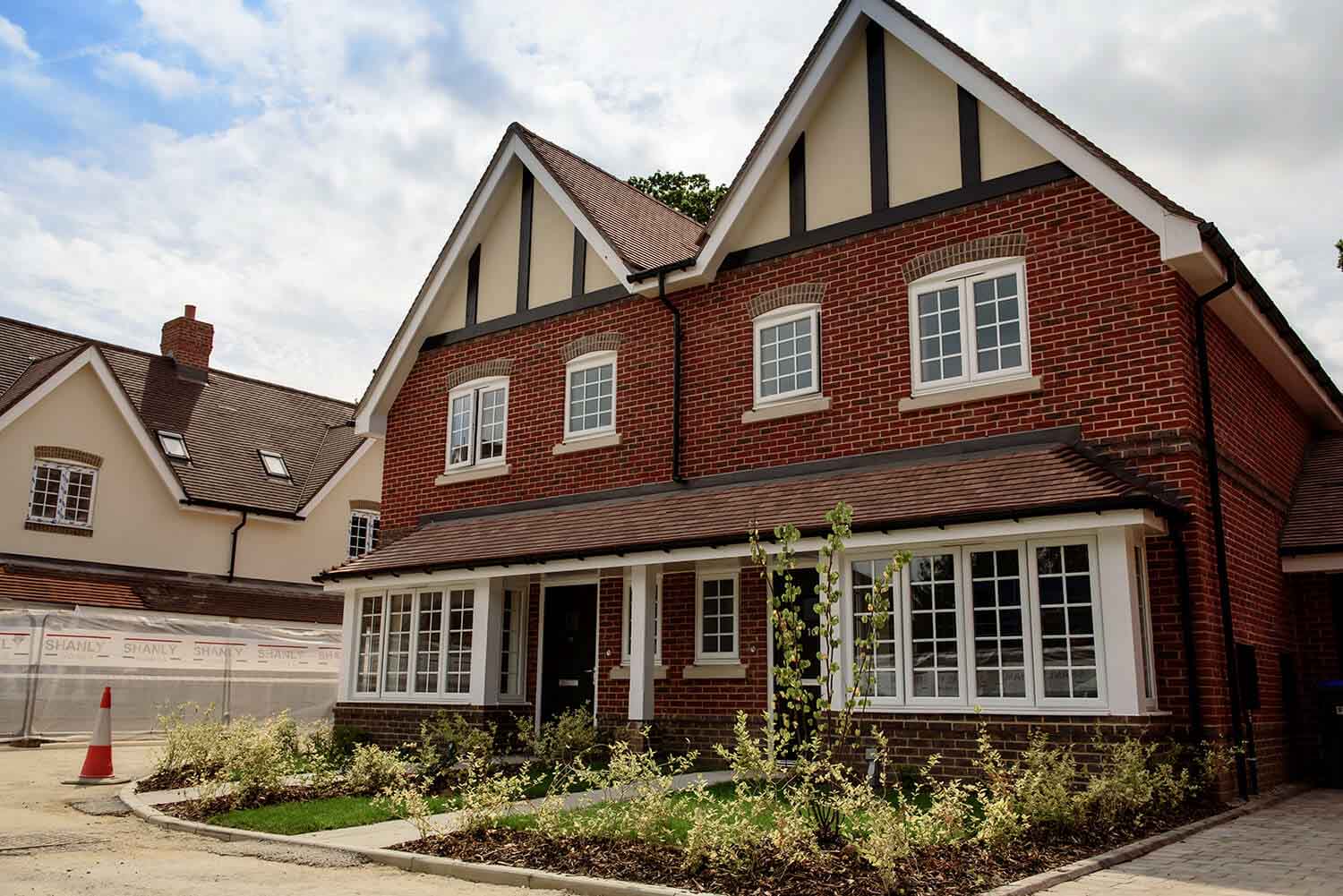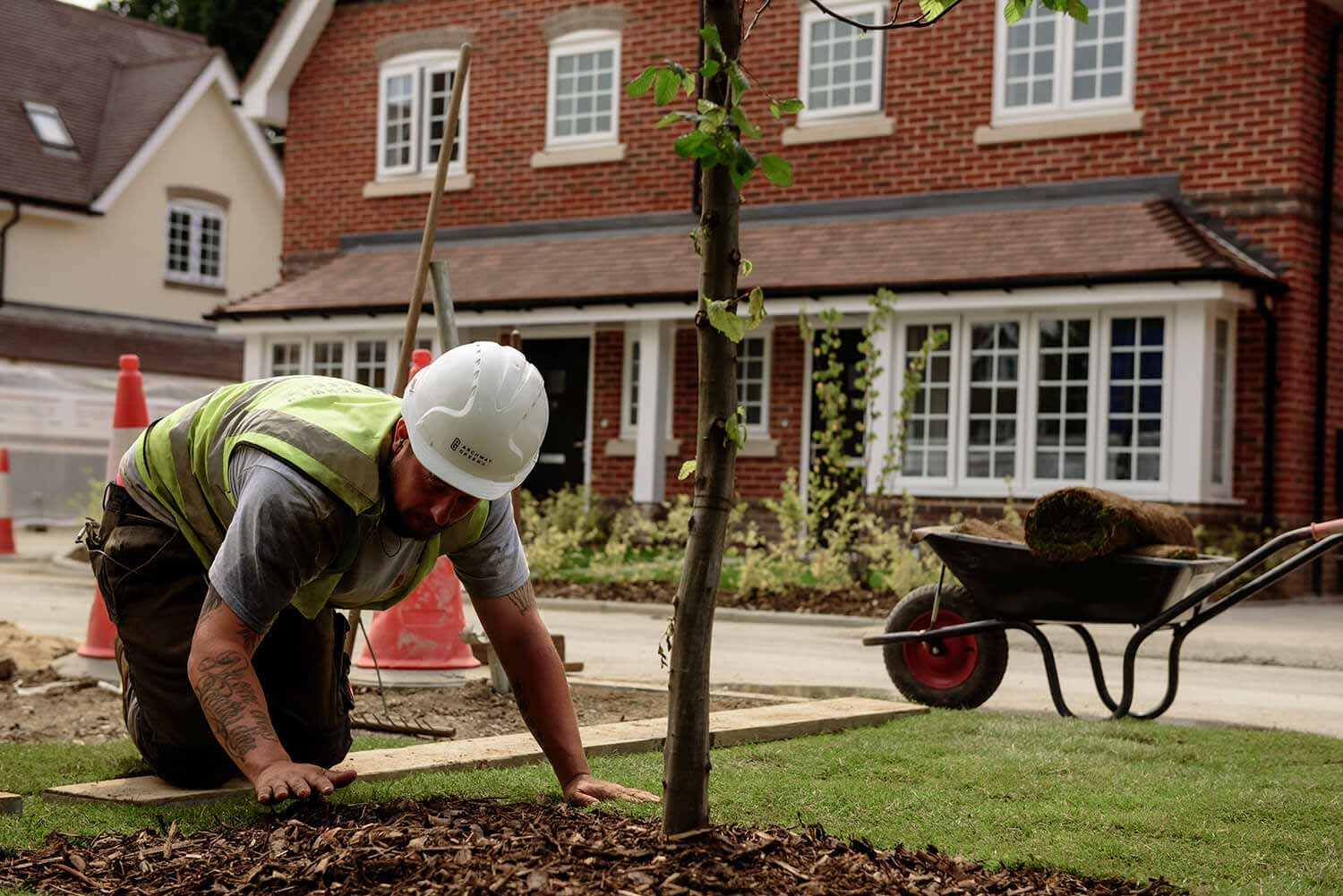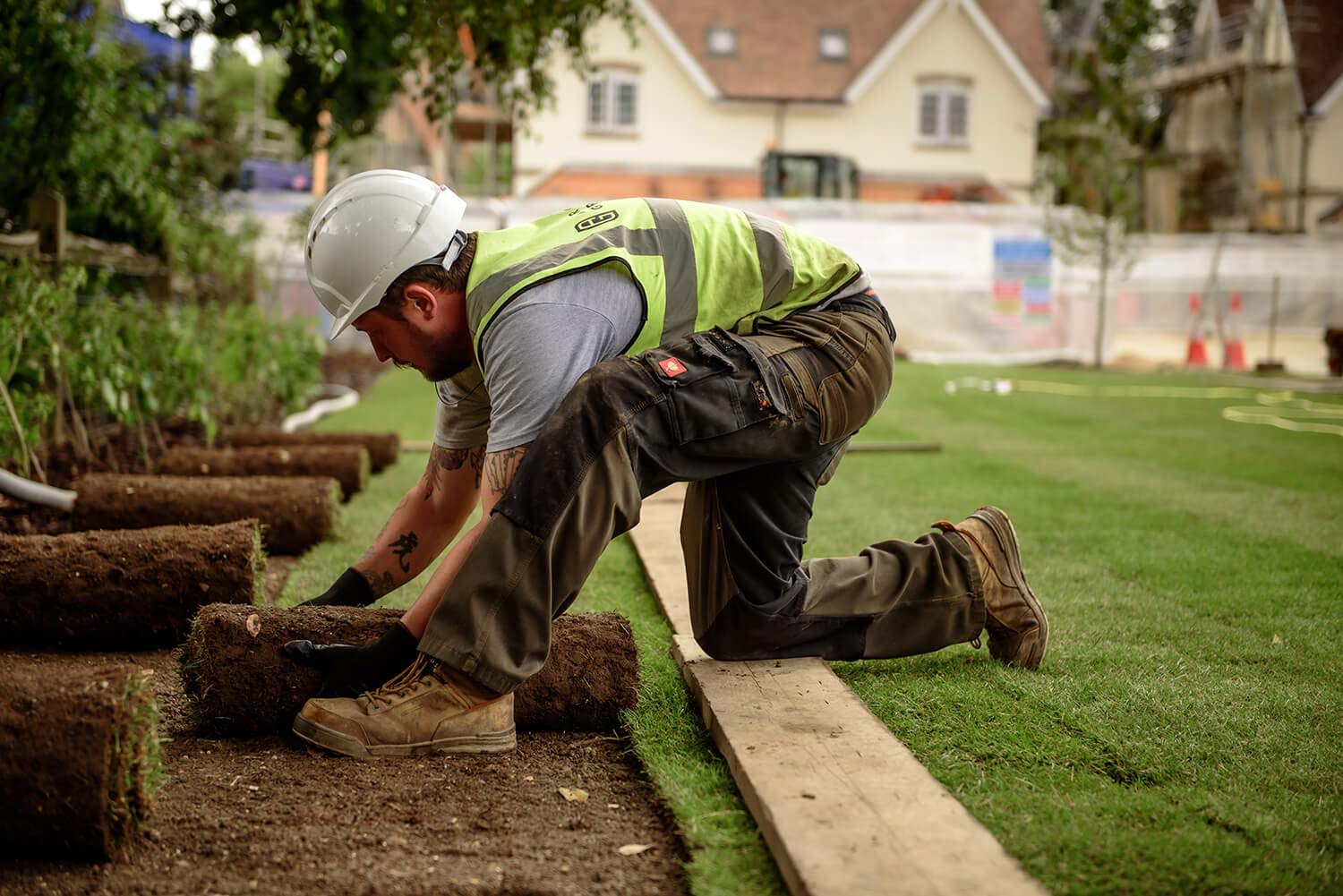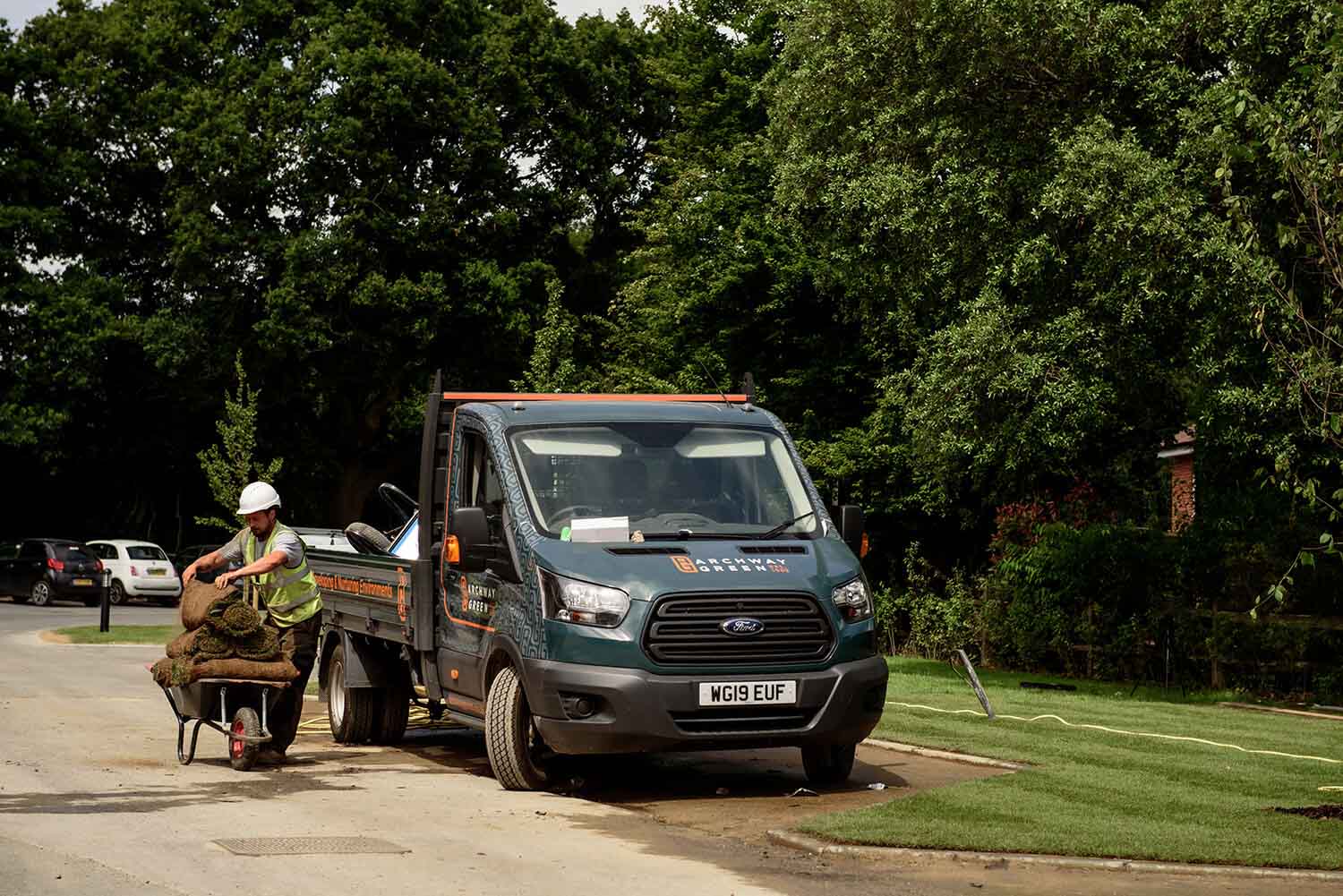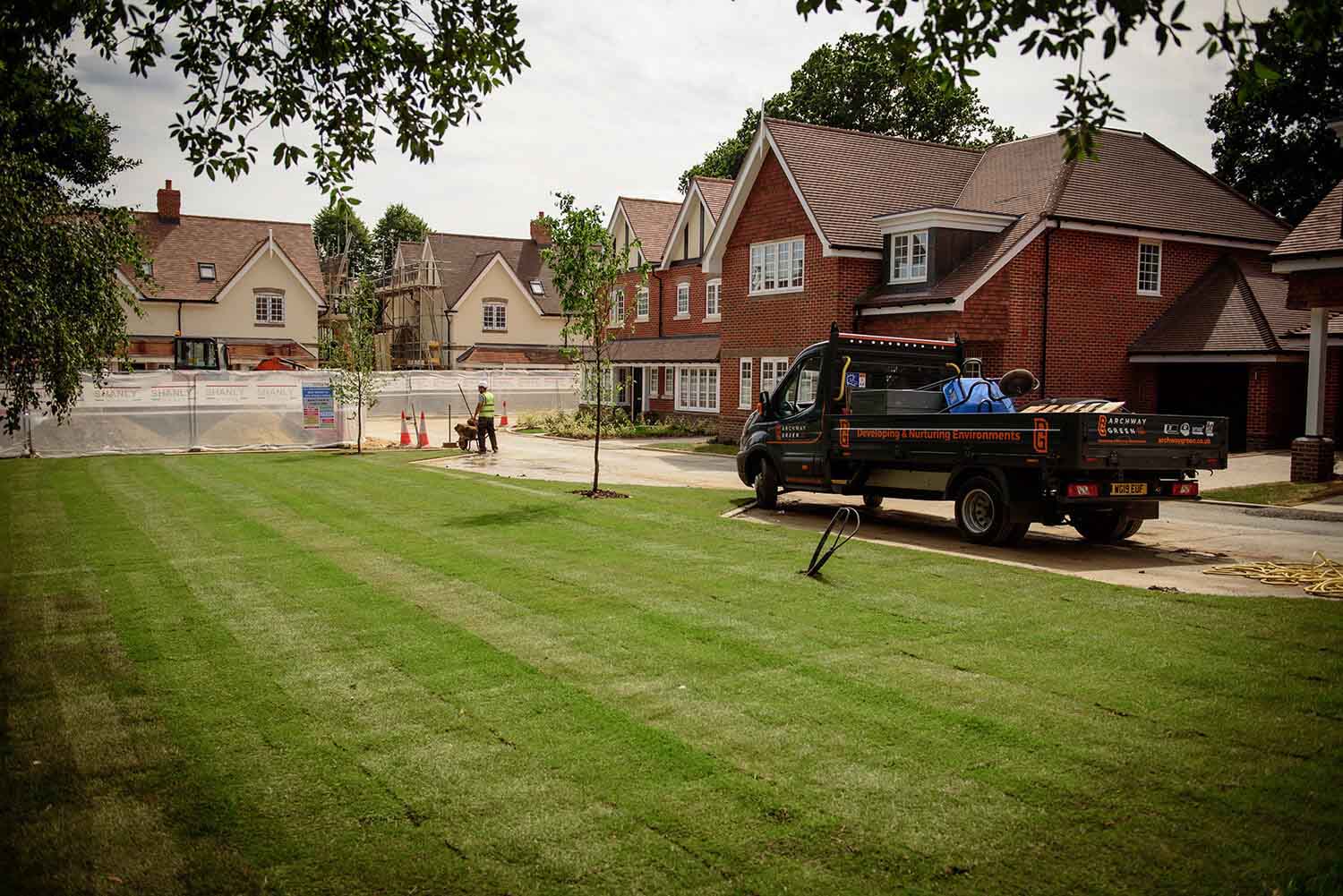 Overview
Warnham is a small village and civil parish in the Horsham district of West Sussex and is home to several small shops, a primary school and Warnham railway station which offers an hourly service to London Victoria with connections to London Waterloo. The Willows however couldn't be more typically English, the development is approached along an avenue of mature apple trees with a cricket field as its near neighbour. Archway Green completed all soft landscaping works to this private development located in a secluded cul-de-sac location. This project is an incredible addition to the growing list of stunning developments Archway Green has enjoyed working on.
The brief
As previously stated, this project is a very typical English development so Archway Green were tasked with creating complementary landscapes to fully blend in and create the perfect classic garden. Archway were also set to create a turfed open space area to create a communal garden area in which residents could come together to enjoy this outdoor space and further the community spirit!
Our approach
Archway Green created this landscape using many interesting and unique plants and shrubs. With many people using the space, a variety of plants was key to creating a place that brought people to the outdoors to enjoy.
One of the main features of this garden is the large stretch of lawn which is created by over 900 meters of sod (or, as it is more commonly known, turf)! The great benefits of using sod over other options are:
– Instant lawn: A sod lawns top benefit is the fact that it looks good instantly. A typical seeded lawn can take around 18 months to start looking lush and green whereas a sod lawn can be ready for normal use in as little as two weeks.
– Watering: Keeping a newly seeded lawn can be a time-consuming business as it needs to be watered at least four times per day. A sod lawn, however, only needs around two watering's per day making it a lot simpler and less time wasting.
– Denser lawn: When using sod, the pieces fit together snugly to create a thick and dense lawn, unlike seeds, which can often leave it with bare spots which require extra hard work.
This is just a few of the great benefits of using sod over seeding.
One of the most impressive trees installed on this project was the Cercis siliquastrum (Judas tree) which is an incredible deciduous tree which blooms in spring, bringing clusters of flowers which appear along the branches and trunk of the tree. These flowers are pink and are followed, in springtime by long, flat, deep purple pods which hang throughout the tree. This provides some springtime colour and height throughout the landscape and gives off a happy springtime vibe.
Many Ligustrum oval 'Aureum' (golden privet) were used on this project as they are a great hedging plant. On this project they are used to line the sod and create a more enclosed lawn space, giving more privacy. These plants are green and leafy with yellow streaks and sprout with white flowers in spring or summer, followed by black or deep purple berries.
Results
Archway Green really knocked this one out of the park. Managing to keep perfectly to the brief whilst giving it a creative spin really makes this project stand out in every way. The open lawn spaces and featured plants are a real asset to the small community and give an amazing place for those that live on the development a place to go and enjoy time with neighbours.
Find out what we can do for you