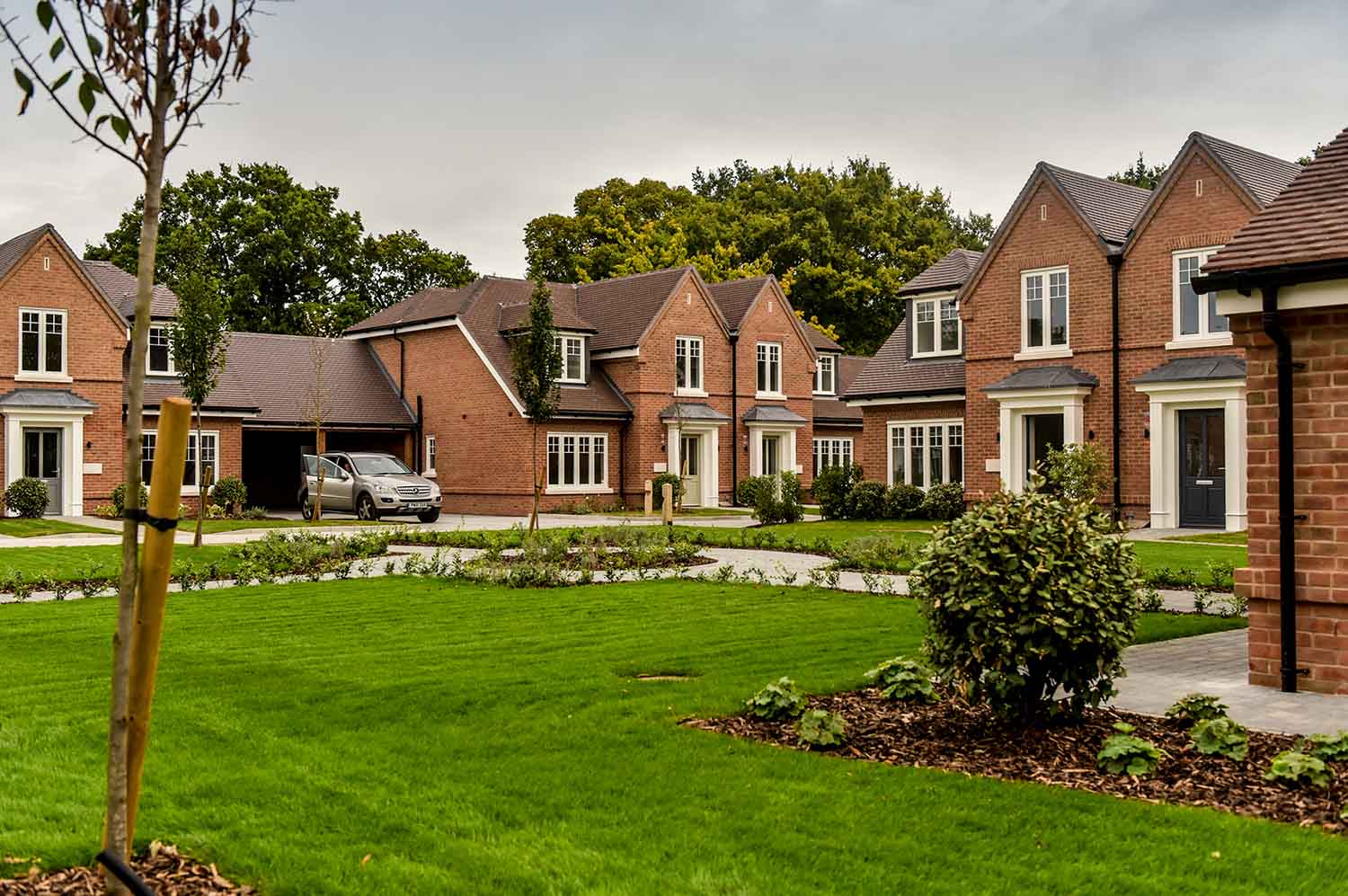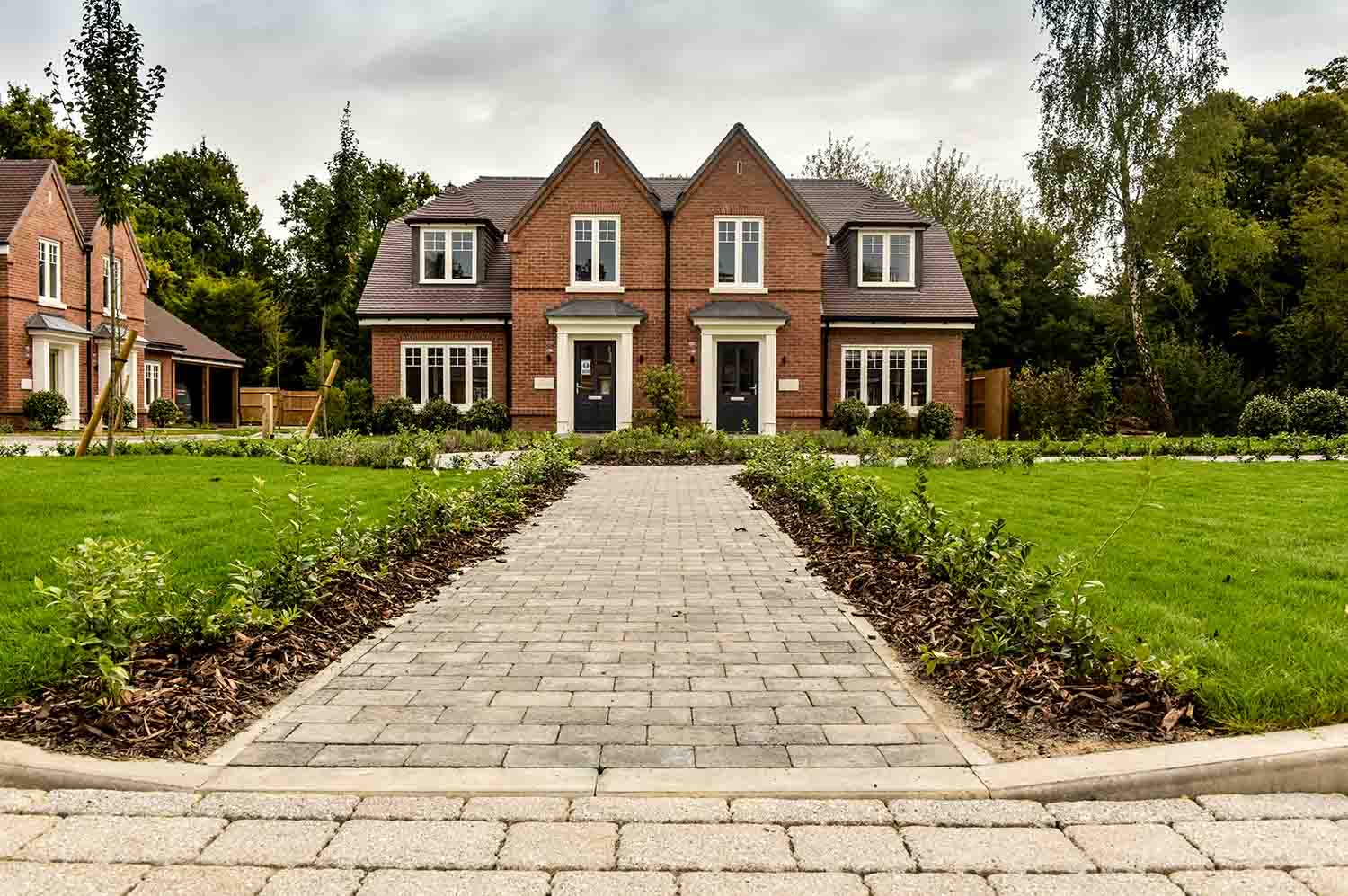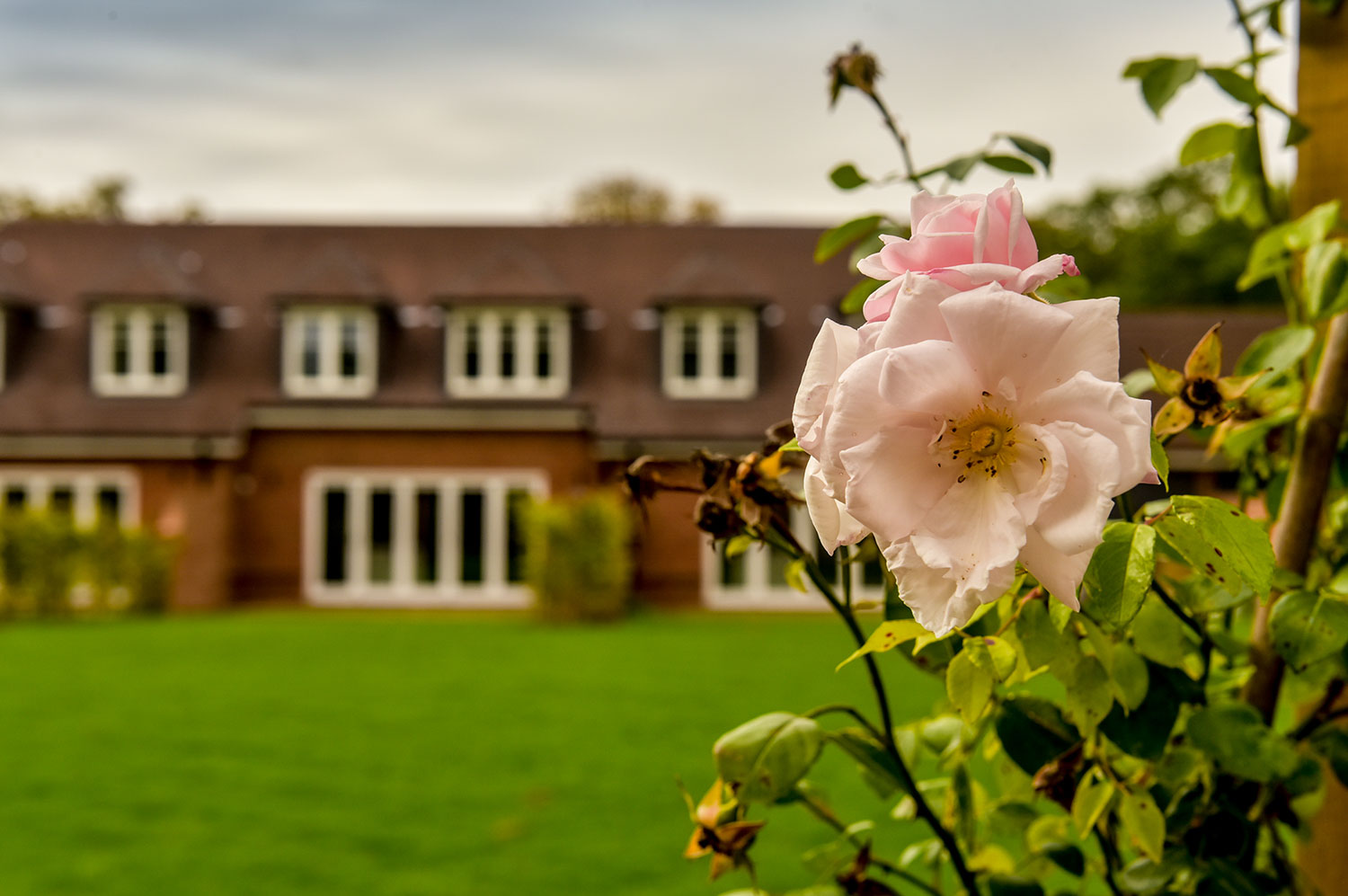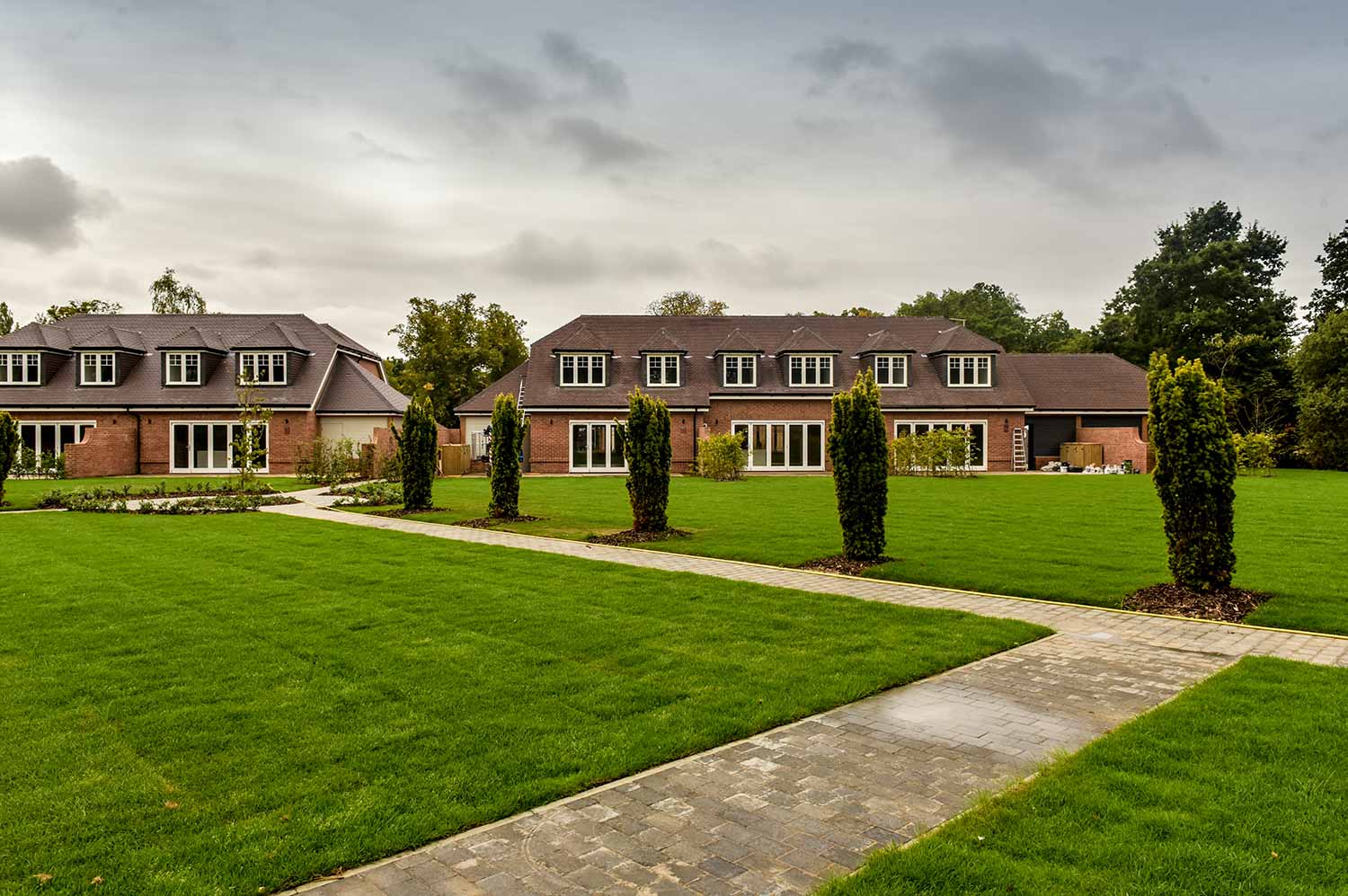 Old School House, Chobham
Luxury homes enchanted by mature gardens and native hedgerows
Project: Old School House
Client: Aitch Group
Location: Chobham, Surrey
Overview
For this high-end, large-scale project, Archway Green partnered with established developers Aitch, leading London and home counties property developers specialising commercial and residential properties. The stunning redevelopment of The Old School House in Chobham exemplifies their focus on high quality and design. This gated community comprises 14 homes distributed across three beautifully landscaped acres of former school grounds, creating a wonderful vista.
The development is near Chobham, one of Surrey's prettiest villages which has the benefit of nearby train stations with direct routes to London.
The Brief
The Old School House is a particularly prestigious development, and therefore the high-end dwellings needed to be matched by equally impressive soft landscaping of the capacious outdoor spaces. Close to the village of Chobham, the Old School House is happily situated in easy distance the largest nature reserve in the south-east, but with London easily accessible via direct trains from local stations or by car.
In gated communities, communal outdoor areas are a key selling point. The gardens needed to be luxurious and tranquil, creating a sense of privacy but also of welcome, in keeping with the exclusive neighbourhood.
Our Approach
To create the impeccable environment this project required, Archway Green laid an incredible 2,600 rolls of lush green turf, with native hedgerows and young trees, for a series of gardens linked by gently meandering paths.
The architectural aesthetic of ornamental trees lining the walkways and sleek hedging to divide the gardens was softened with flowering shrubs and creepers at the pergola, and larger, mature trees with softly arching branches at the peripheries for a quintessentially English country garden atmosphere.
House frontages were given a sophisticated feel with ornamental topiary balls, and low hedging surrounding stunning flowering shrubs.
In addition to the substantial soft landscaping works, Archway Green also erected ply fencing and metal estate railings for this elegant gated community.
The result
The Old School House is marketed not just as 'homes', but 'homes and gardens' – and for good reason.  The exceptional landscaping of this prestigious community was key to its marketability and success.
Archway Green are proud to have partnered with Aitch on such a distinguished development, which has successfully created an idyllic English country garden ambience, complete with a shady pergola bordered by flowering shrubs and wreathed in beautiful trailing climbers, and a beautifully manicured lawn for croquet. Hedging subtly separates the sprawling green space into secluded spaces, including a tennis court.
The Old School House development is perfectly partnered with the local village of Chobham, which boasts charming architecture and a wonderful selection of independent shops, including a number of antiques dealers and exclusive bespoke boutiques. Residents at the Old School House are in the enviable position of being able to enjoy every amenity required, in addition to the exquisite environment created by Archway Green
Find out what we can do for you