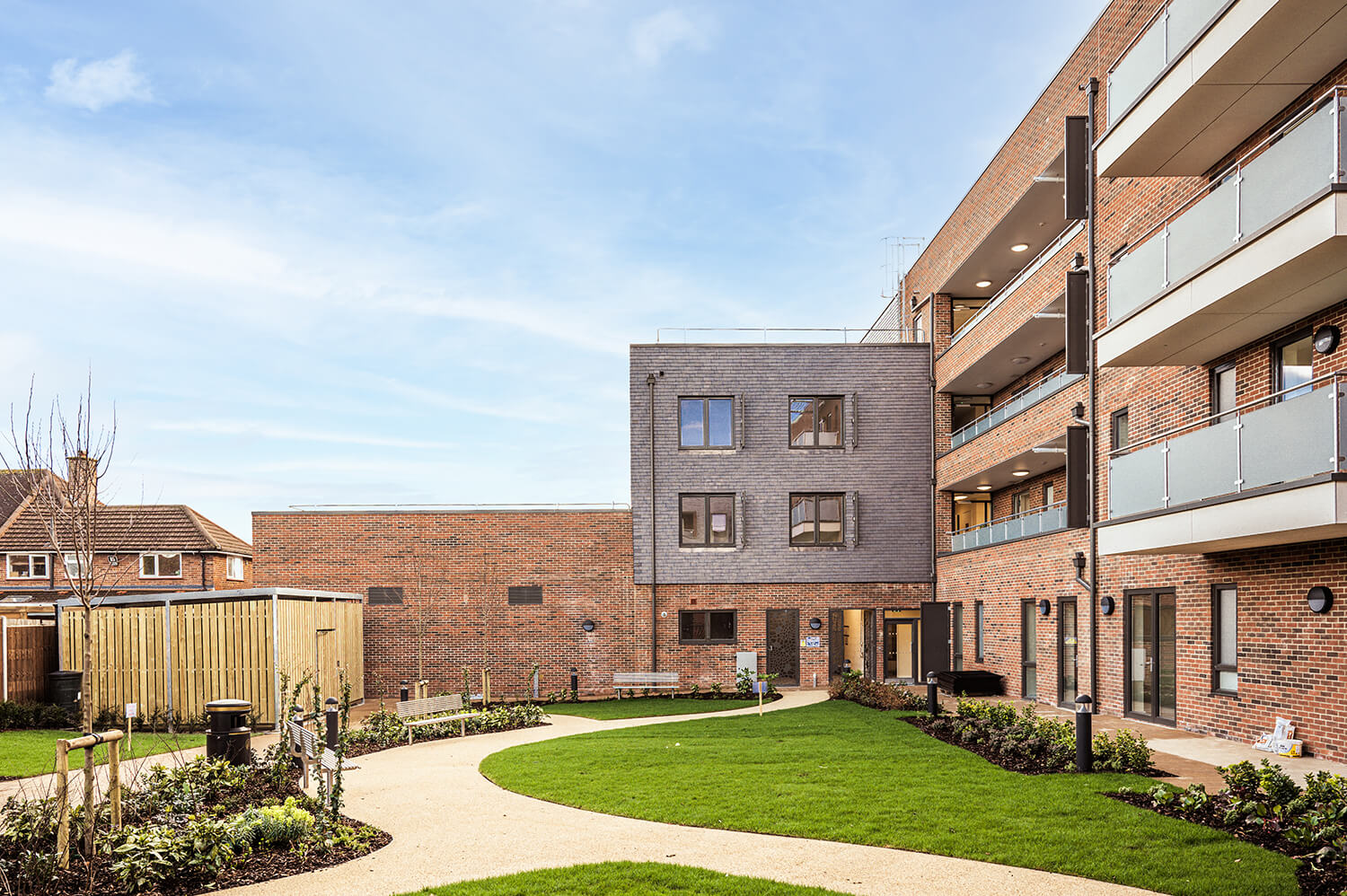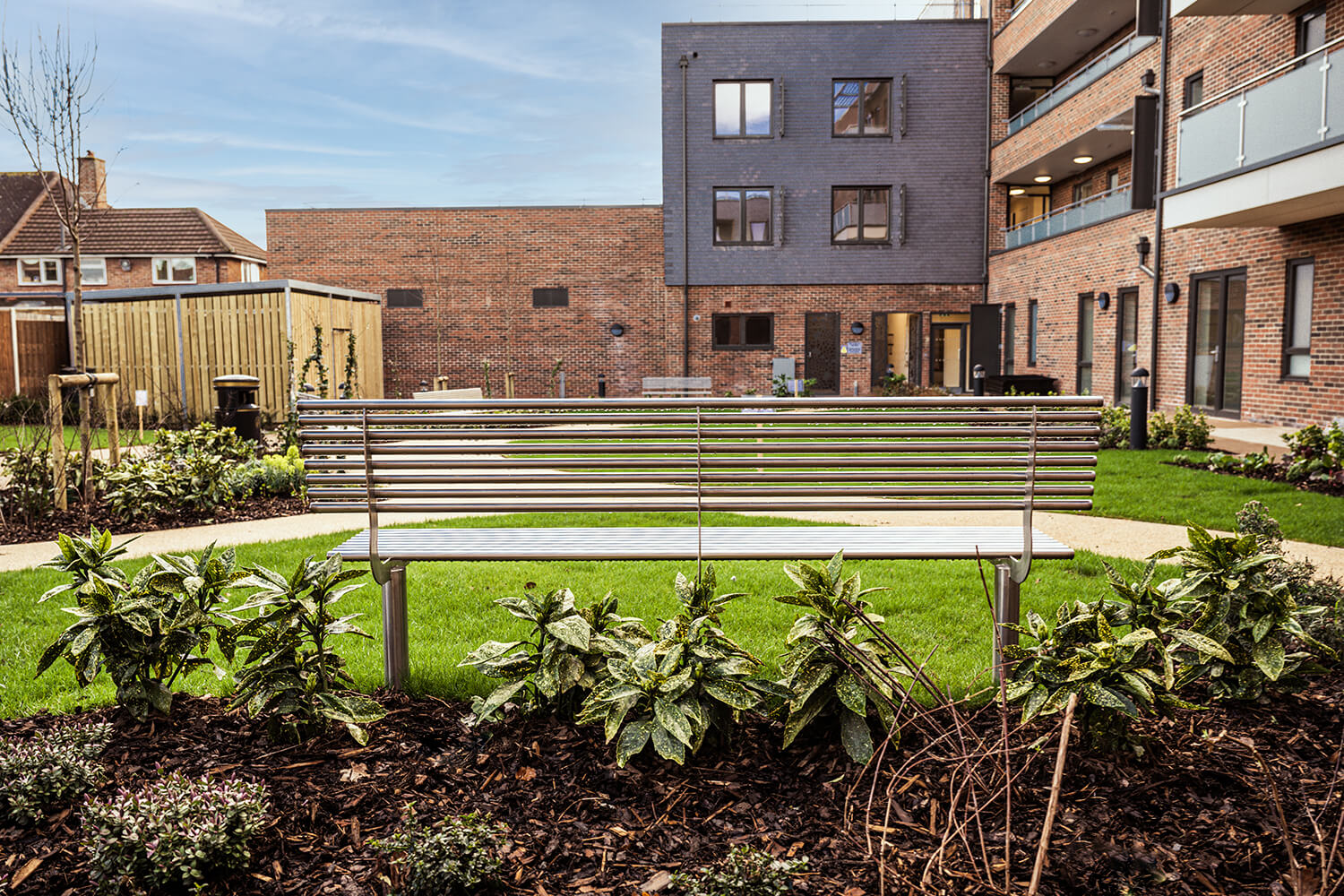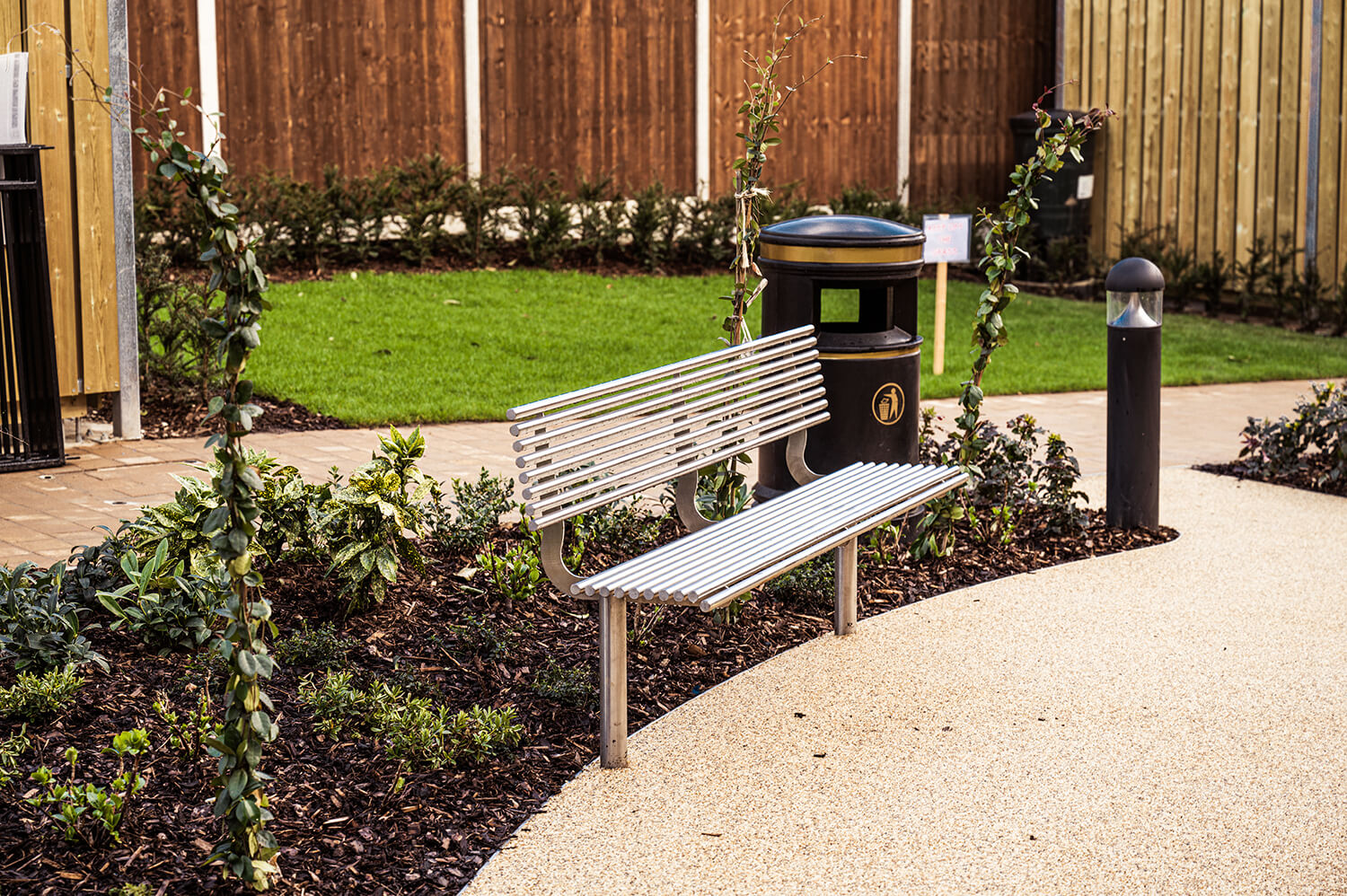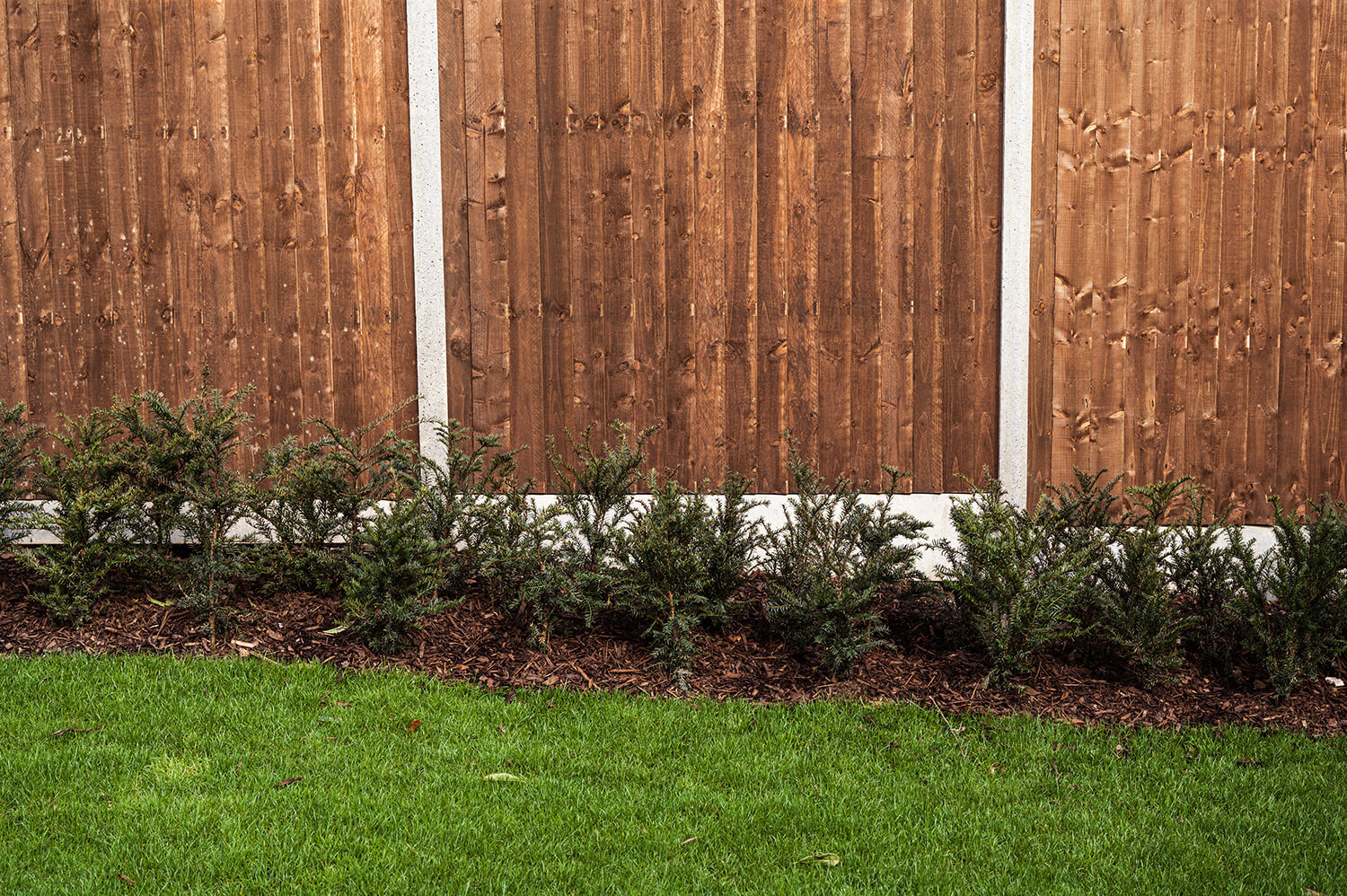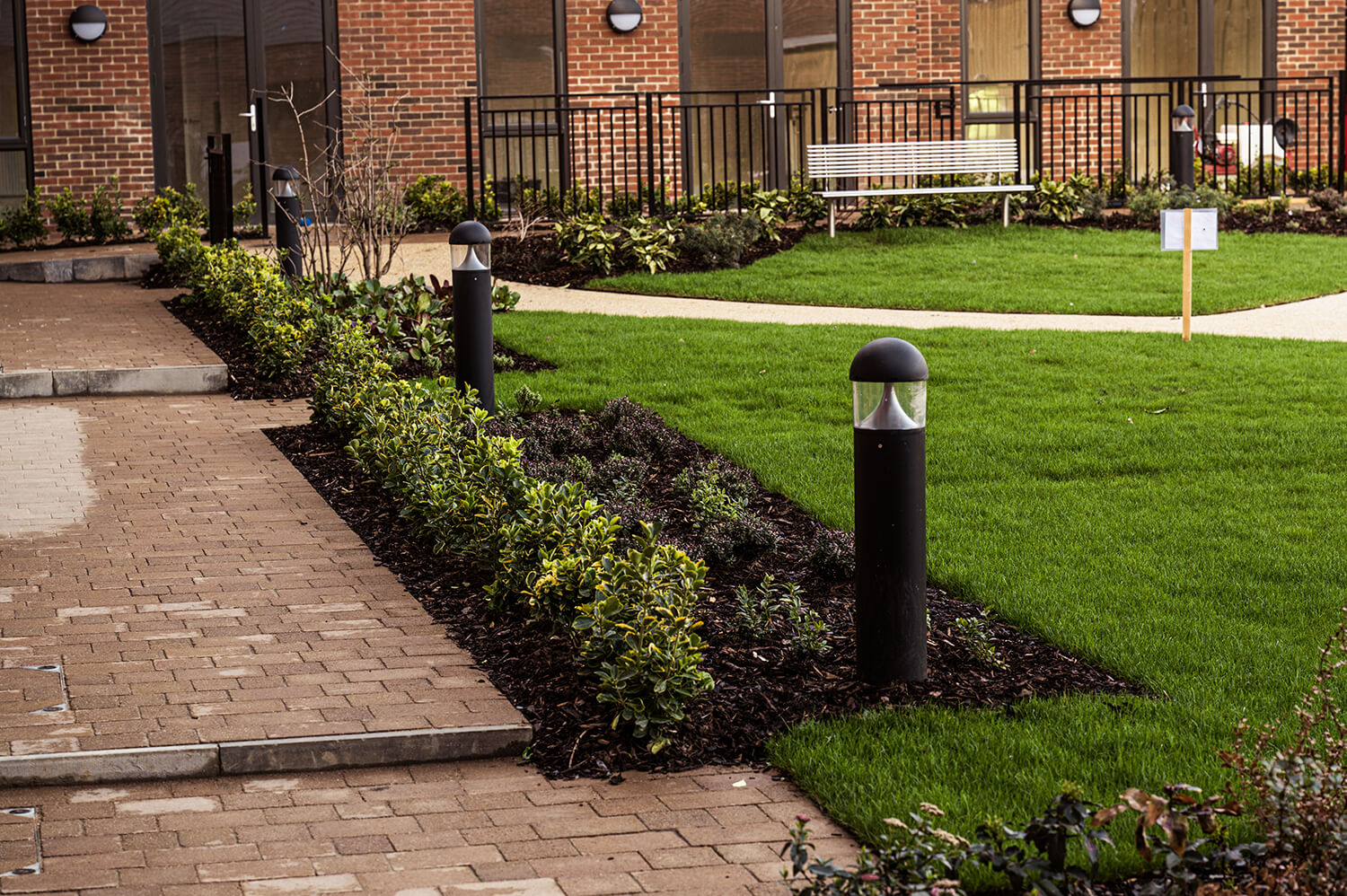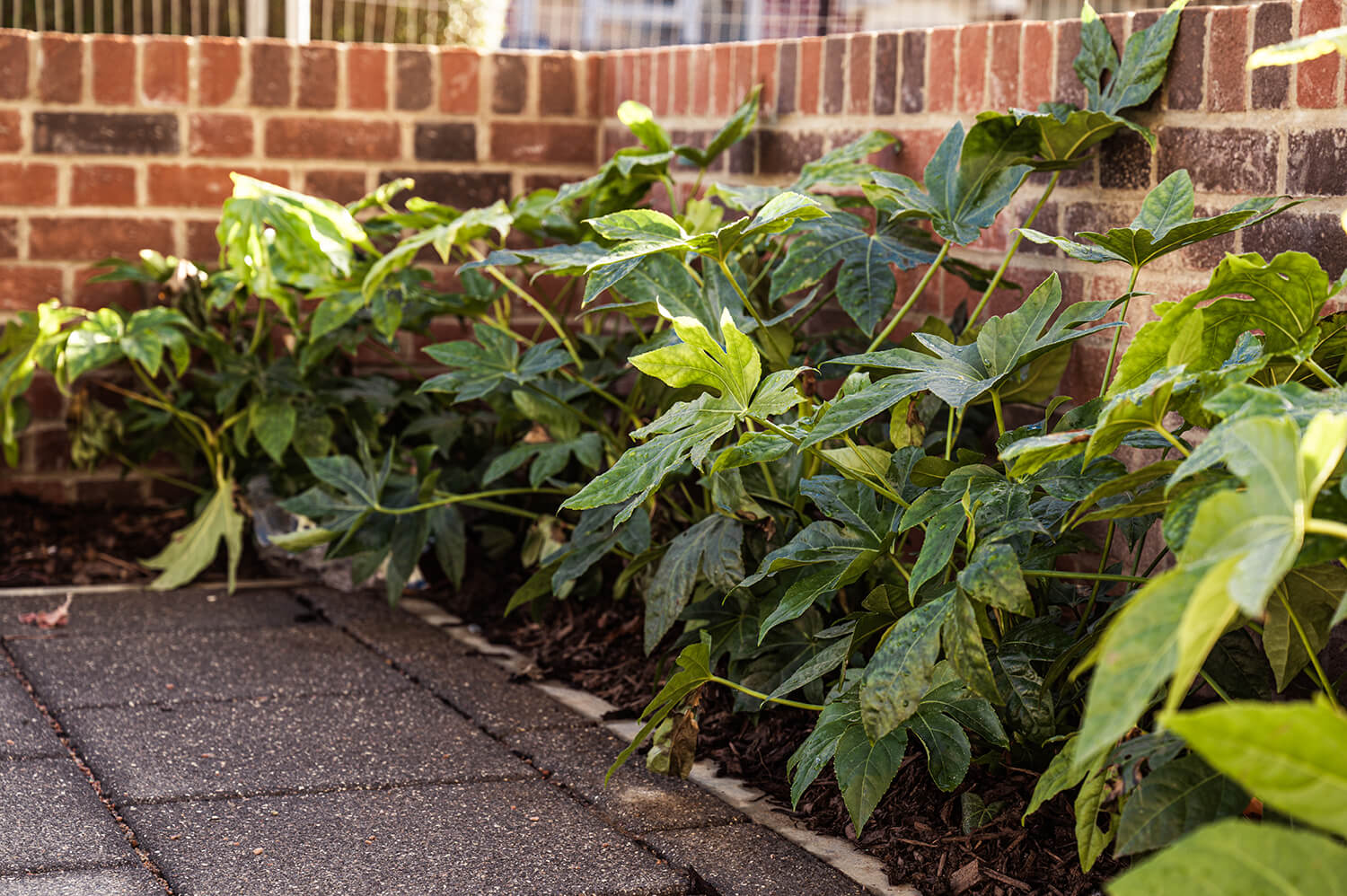 Project: Sparrow Farm
Client: United Living
Location: Feltham
Overview
Archway Green completed a lovely courtyard area for this new apartment complex within Greater London. With nearby connections to London Central such as the Hatton Cross Underground station, Feltham also has more open space than the average London town, with rolling, tree-lined meadows intersected by a charming river open to walkers.  
The Brief
Living in an apartment often places limits on the amount of accessible outdoor space. Archway Green were tasked with creating an attractive yet low-maintenance courtyard which would appeal to residents, bringing them the mental health and lifestyle benefits of time spent in green spaces.
Our Approach
Archway Green developed this superb courtyard as a suitable outdoor space for various relaxing activities.
The curving lines of the pathway create an elegant, abstract central feature around which beds, borders and seating are arranged. Archway Green contributed to this by carefully cutting and laying turf for the grassed areas, ensuring that the curved edges met the path exactly for a clean and defined aesthetic. They also provided maintenance post-completion to retain the grassed areas at their best. This essential to the long-term success of the turf, as discussed further in this blog. 
Used as a feature around the corners of the courtyard are Betula utilis subsp. jacquemontii 'Grayswood Ghost'.  Himalayan birch are deciduous trees with striking white bark and glossy leaves which turn beautiful autumn shades for a splash of colour as the days start to get gloomy. Fatsia japonica (Japanese aralia), an unusual and impressive plant, has been used to line the front wall. This evergreen shrub originates from Japan and has long, stout stems with large, shiny, leathery leaves. In autumn it boasts clusters of tiny white flowers, which are followed by small black fruits. This aralia makes a stunning addition to the garden, creating a unique sidewalk attraction.  
The result
The geometric curving pathways and minimalistic apartment blocks create a perfect canvas for this tranquil landscape. Archway Green have succeeded in creating an elegant and sophisticated public apartment garden, integrating various heights of landscape 'eye candy' for a rich, textural effect. Ground level shrubs such as Juniperus communis (juniper 'green carpet') are joined by medium-height plants including Star Jasmine (Trachelospermum jasminoides) and, finally.  taller trees for like false acacia 'Frisia' (Robinia pseudoacacia) to provide height and elegance to the courtyard space. Together, this tapestry of shrubs and trees has resulted in a perfect outdoor area for residents to come meet their neighbours, relax alone or enjoy family time. 
Find out what we can do for you