During Autumn and Winter, impressing potential homebuyers with outdoor spaces can be more challenging than in the months of clear skies and sunshine. English weather puts landscapes through their paces, often resulting in waterlogged, windswept, brown, and sad looking areas.
However, there are many ways to further impress the client to secure the deal …
Winter flowering plants and trees
Finding those special winter flowering varieties can really boost the look of the gardens and open spaces, this can be a great help when trying to sell homes during the colder months. We have created a short list of trees and shrubs that look particularly great in the winter:
Trees:
Ilex "Nellie R Stevens" –
This tree brings with it, a whole host of benefits – most favoured is its vibrant crop of red berries in December. With shiny deep green leaves and this festive pop of colour, it is easy to see why this tree is a seasonal winner. Also a favourite with the birds; providing them with a food supply throughout the colder months, to keep gardens full of life.
Acer Palmatum Sango-kaku.-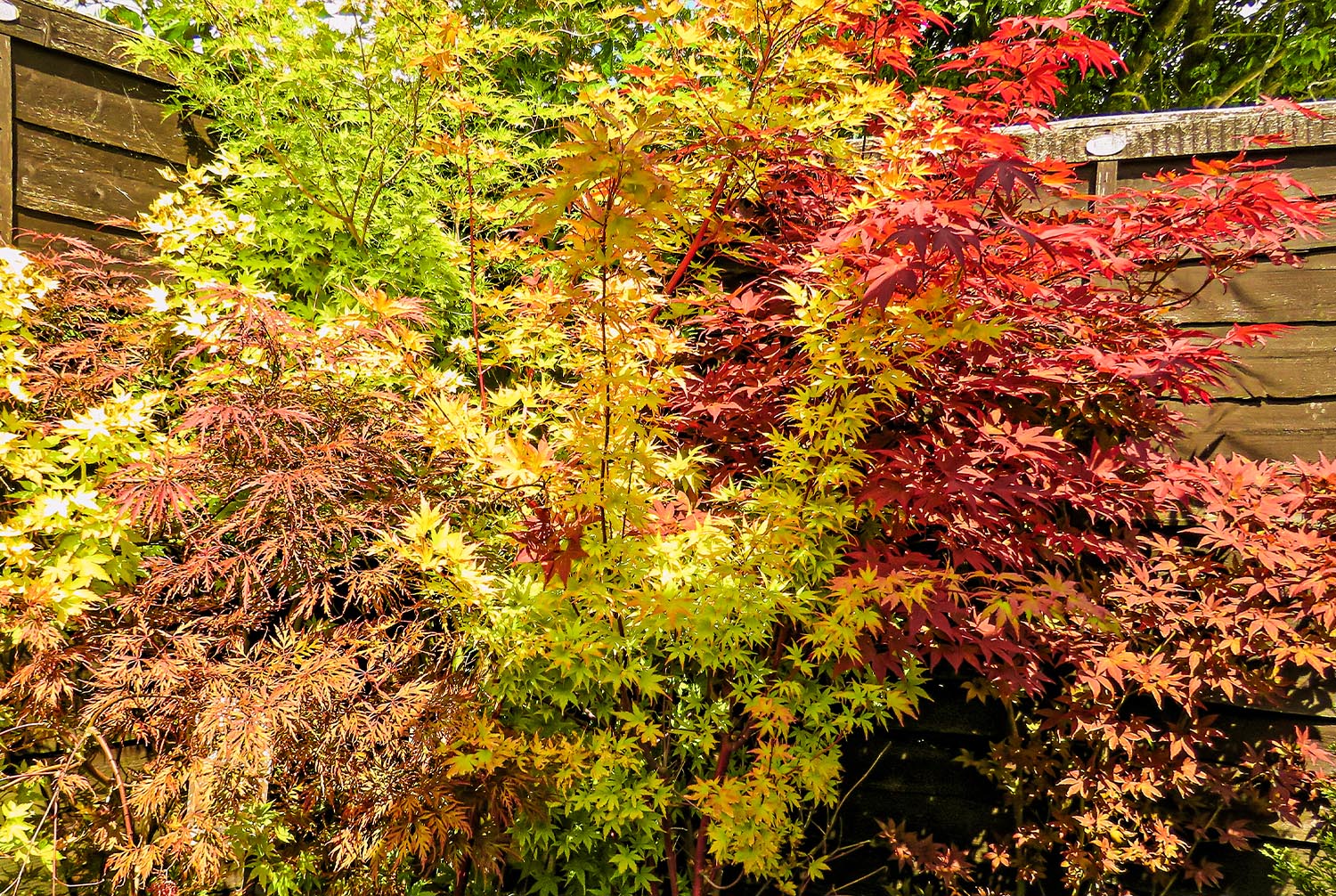 Maples are always an incredible choice, especially later in the year as they display a stunning array of autumnal colours. This small tree is a great all rounder, with an orange autumn glow, which then later develops to show coral bark-coloured stems.
Pinus Wallichiana –
This garden pine is a perfect winter option to give gardens texture, contrast, and year-round interest. The long, weeping needles give this conifer well-loved texture and grace.
Shrubs:
Siberian Dogwood –
This shrub is an interesting choice for gardens, with amazing autumnal colours for the fall, then as we move into the winter months the shedding of the leaves reveal bright crimson stems giving gardens a striking pop of colour.
Honeysuckle 'Winter Beauty' –
As its name suggests, this is obviously a great option for winter gardens. An attractive and hardy plant with oval leaves and small sweet smelling cream flowers which grow on the bare branches in winter and early spring, followed by festive red berries.
Mahonia Winter Sun –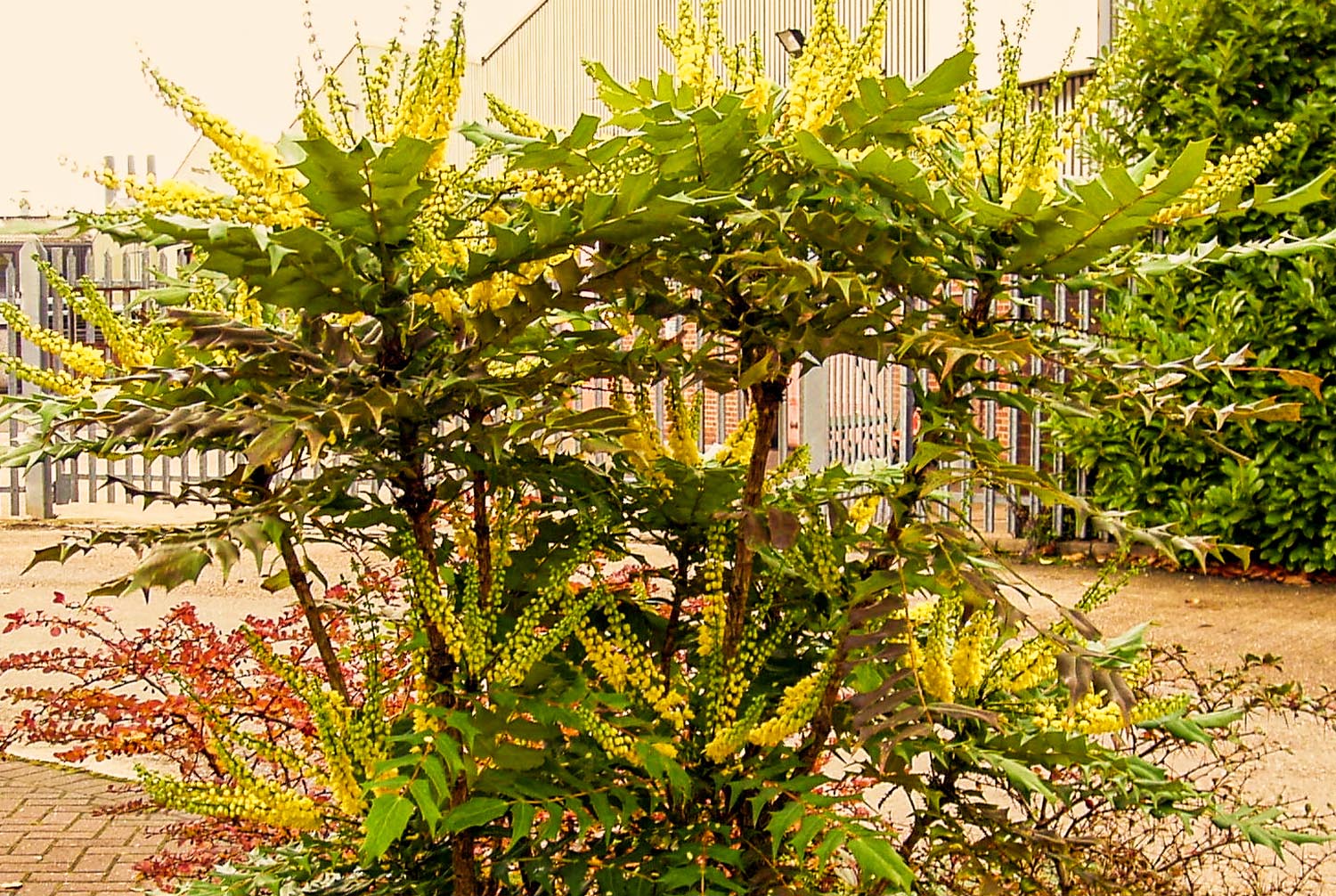 This shrub is a medium sized evergreen with long spiny leaves and small bright yellow clusters of flowers, followed by blueberries. A great winter plant, this striking bright yellow can brighten the dullest of days.
Erica carnea 'Winter Beauty' –
A firm winter favourite with many people! This plant is a low growing evergreen with dark green, needle like foliage and spikes of small pink and purple flowers, which can appear from late-autumn all the way through to mid-spring.
Winter Grounds Maintenance
General maintenance such as weed killing, grass cutting, shrub trimming, hedge cutting, leaf clearance, leaf litter removal, and irrigation can really impress new homebuyers, not only whilst visiting the development in the first stages of the buying process, but even after purchase, when living in their new homes.
It's called 'Fall' for a reason! Maintenance during and post autumn is essential, as a lack of clearing up after seasonal shedders can end up causing you further problems in the long run, with things like rot and drainage.
Impress potential clients by keeping spaces clean, tidy and looking their very best. Showing the care and commitment to your development will not only help secure sales in the colder seasons, it will also create further trust in your brand.
Autumn lawn care
We all love to keep our lawns green, whether it's Spring, Summer, Autumn, or Winter. We provide full maintenance to lawns throughout the year, but especially during autumn, here are 6 simple tricks of the trade to keep your greens green, all-year-round:
Scarify
Trim back lawn and bed edges
Flatten and roll uneven areas
Aerate your lawn
Fork compacted areas
Top-dressing/Feed
Regular lawn maintenance can lift your development head and shoulders above the competition and give buyers that urge to come and visit, even if the sun isn't shining.
We advocate keeping lawns striped, lush, green, and healthy, whatever the weather.
Need help with Winter maintenance? Check out our services here.