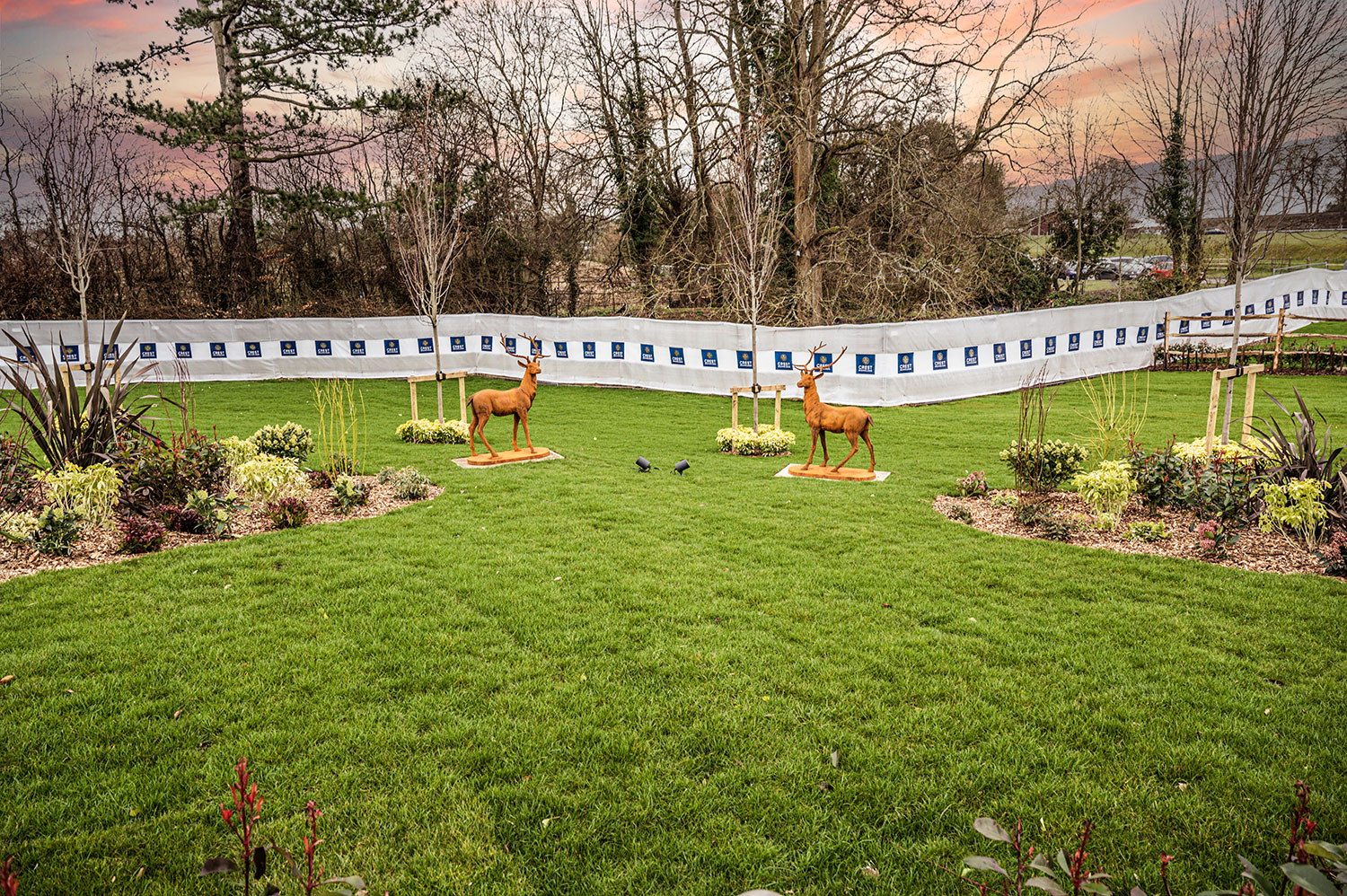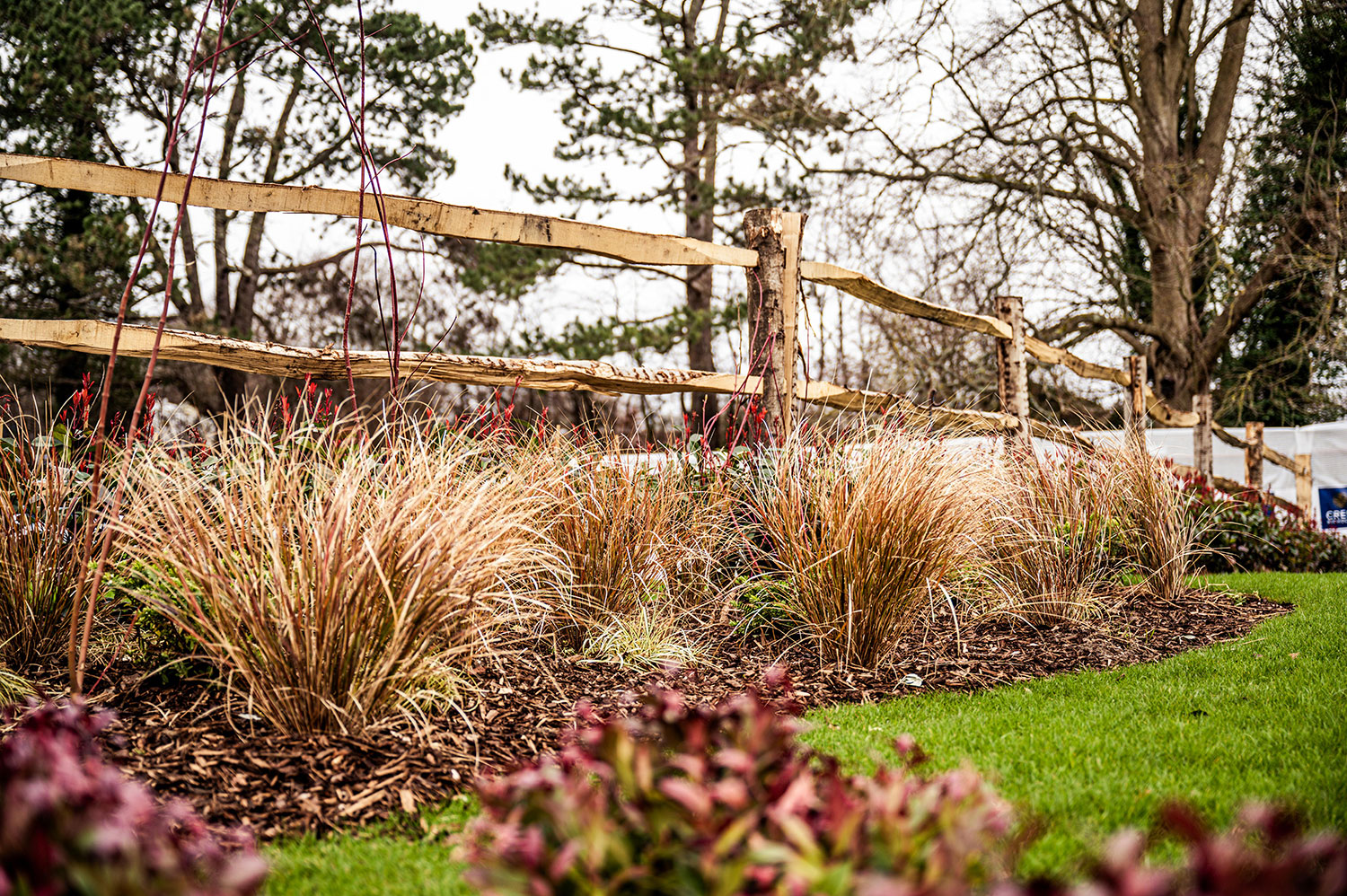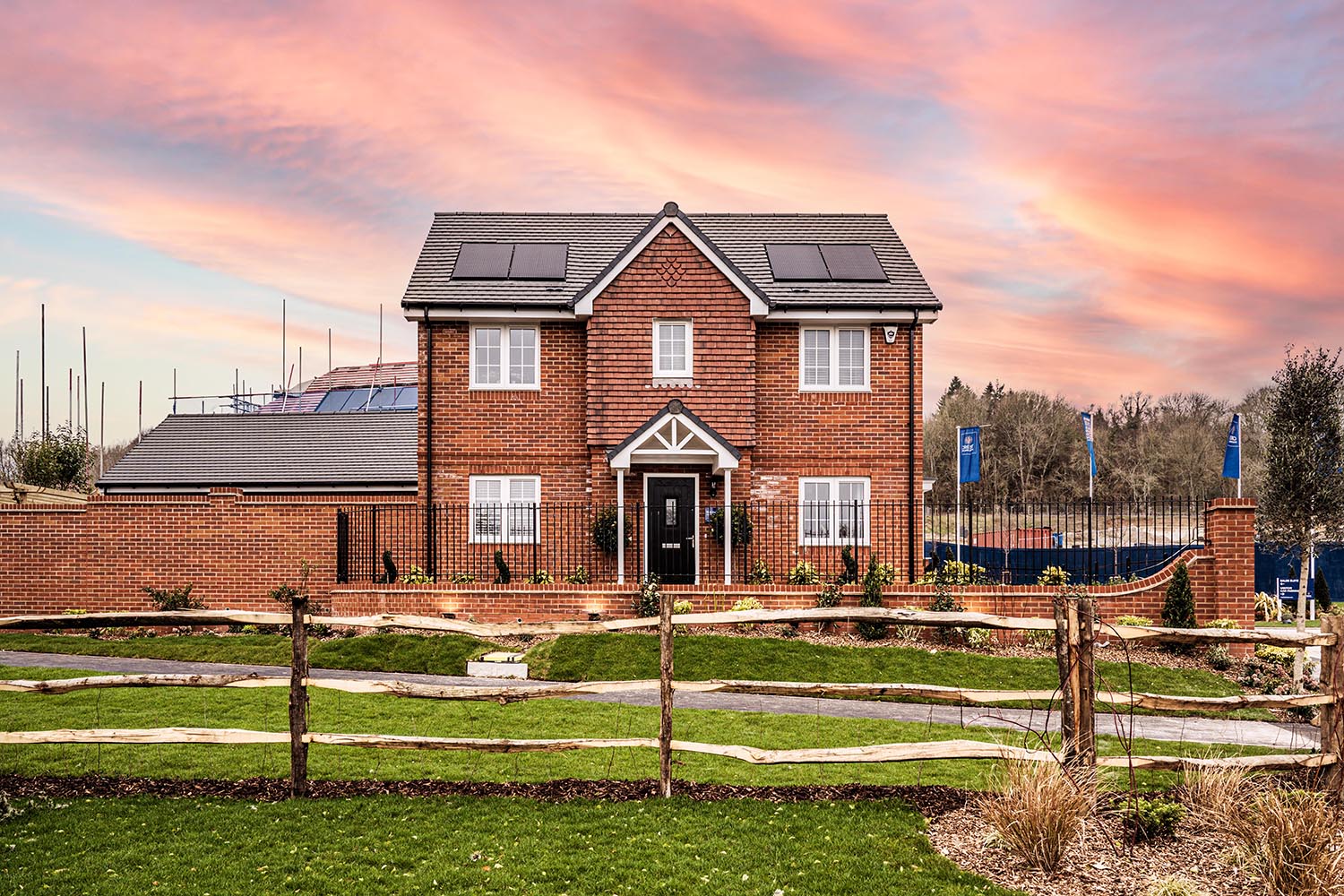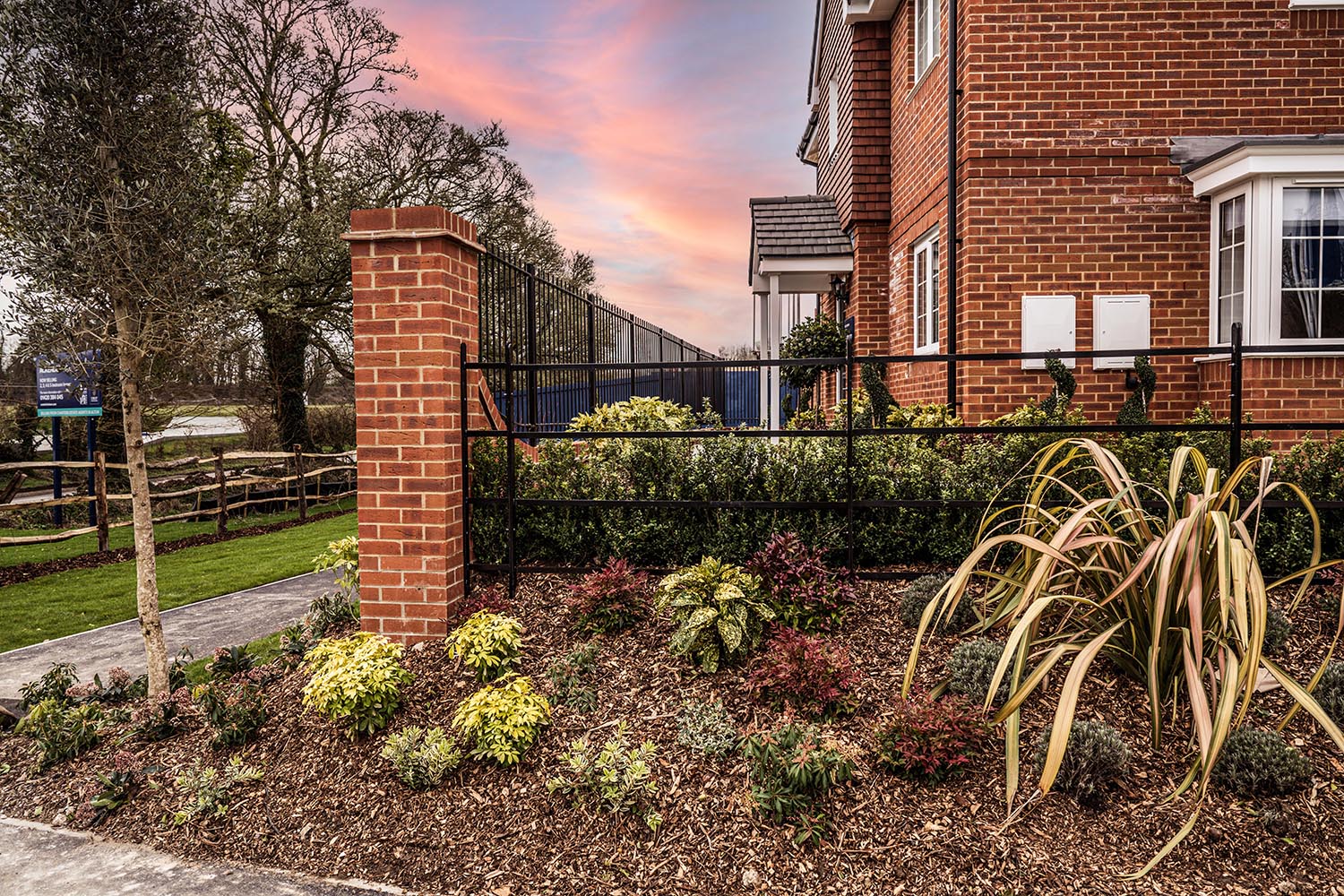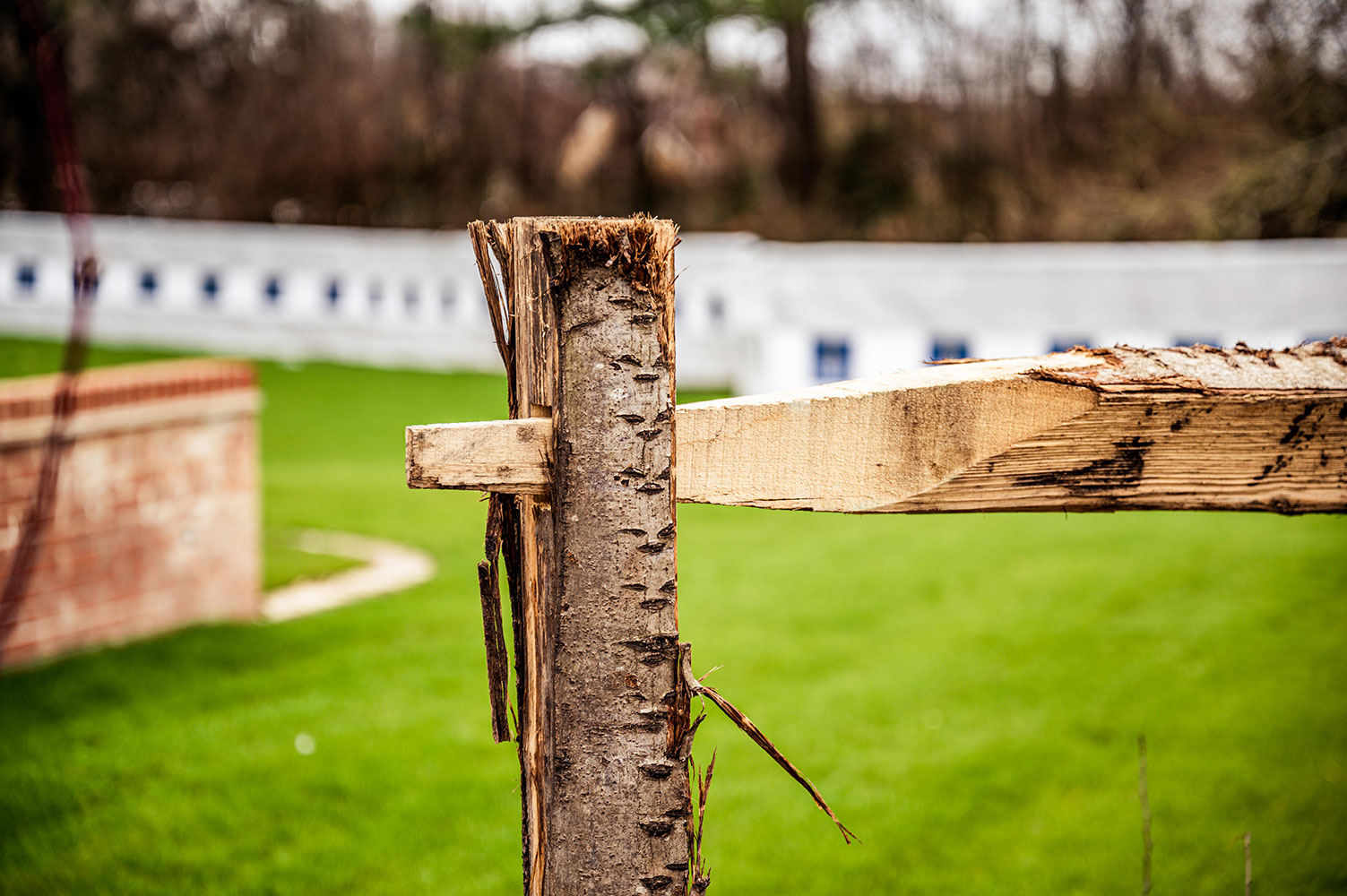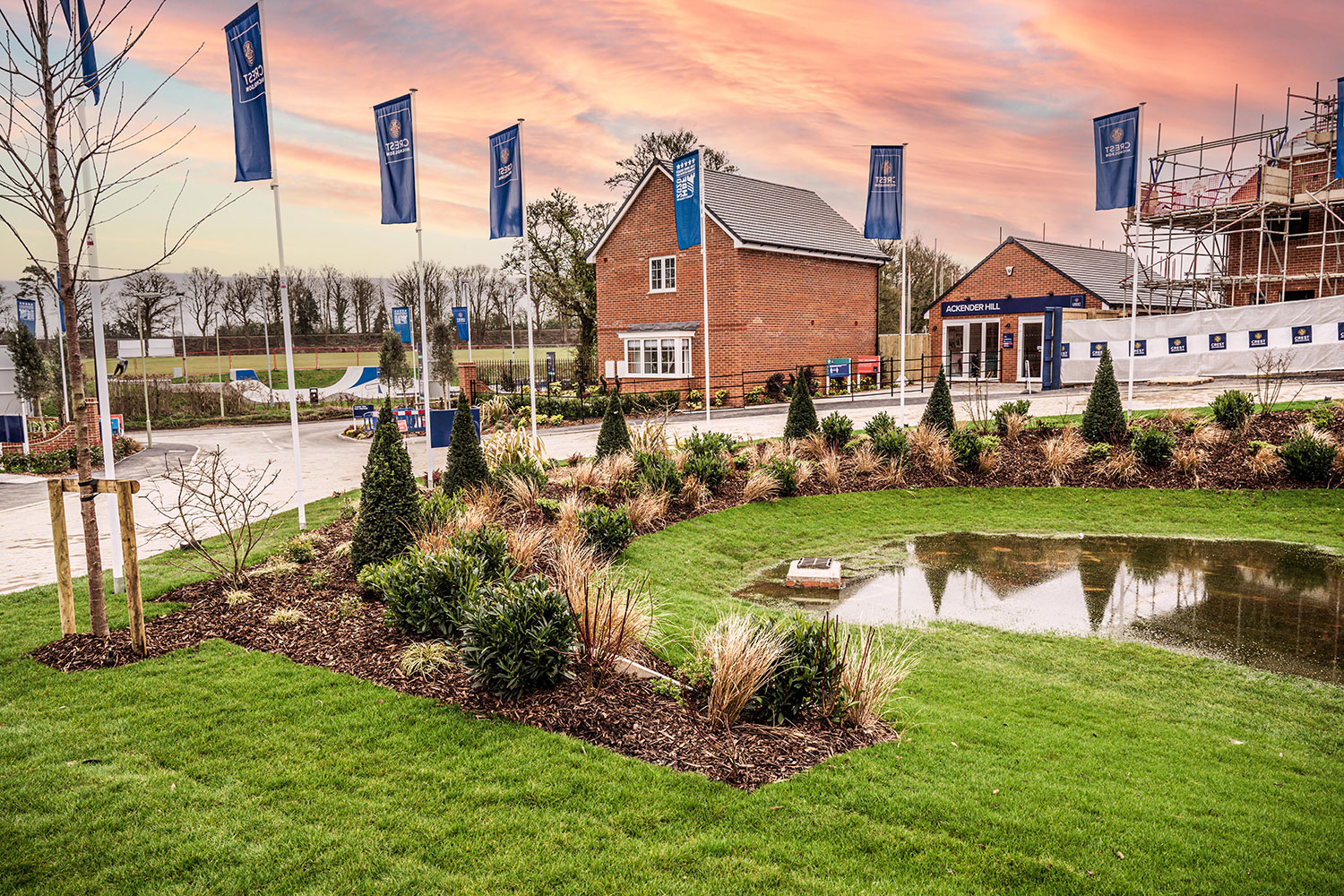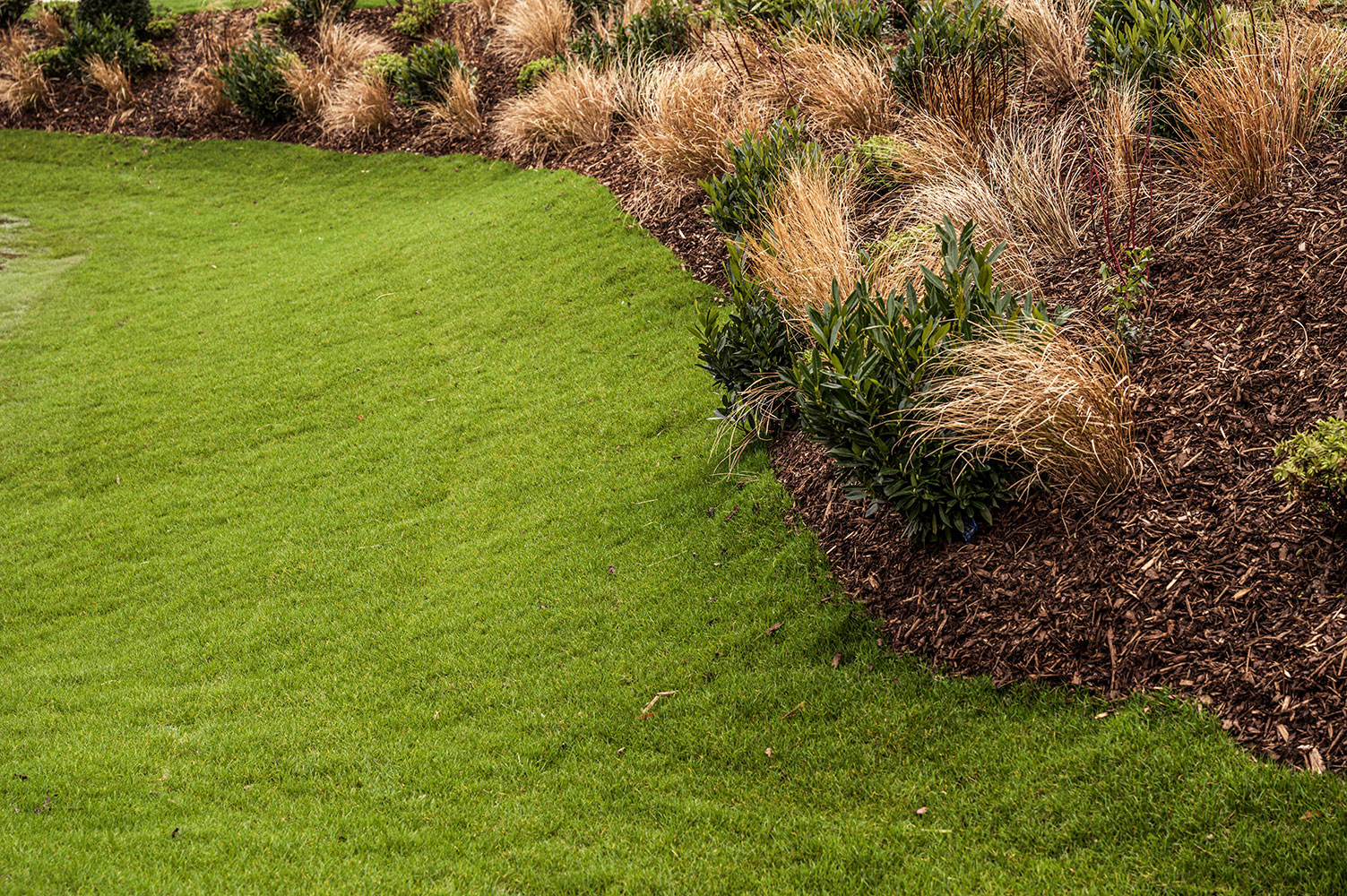 Ackender Hill, Chawton Park Road
Project: Ackender Hill
Client: Crest Nicholson   
Location: Ackender Hill, Chawton Park Road, Alton  
Overview
Archway Green completed the landscaping works for the entryway and showroom gardens at Ackender Hill, Alton for Crest Nicholson. Alton is a small, traditional town based in the district of Hampshire, with the South Downs National Park on its doorstep, as well as nearby historic sites such as Chawton House and the home of writer Jane Austen. This impressive project showcases a range of 2, 3, 4 and 5 bedroom homes build in traditional brick styles (such as the attractive double-fronted 'Chesham') with smart modern touches such as grey tiling detailing and black ball top railings.   
The Brief
Located in a very traditional town, Archway Green were tasked with creating a landscape with a classic aesthetic which was also modern and up-to-date. The development is sited across the road from a sports centre, the village cricket ground and the local skate park, so it goes without saying that the need for pleasant and attractive outdoor areas in the development were paramount to ensure it blended well with the local area and continued the theme of open green space.   
Our Approach
For this project, Archway Green turfed the small pond and created a manicured border of plants to provide a prestigious entryway to the new residences.   
Included in this border was a mixture of grasses and shrubs including Carex testacea 'Prairie Fire' (orange New Zealand sedge), which has narrow arching leaves and provides the borders with seasonal interest, turning an attractive olive green in the summer months and then to a warm coppery orange in winter.   
One of the great feature plants of this development is Ilex crenata (Japanese holly), a  cone-shaped plant that stands taller than surrounding the other plants, creating a fashioned and architectural aesthetic for a landscape with style and sophistication. These deciduous or evergreen shrubs blossom with small white flowers in the summer, followed later by black fruits, and they add great ornamental attribute to this garden. With year-round colour, it makes a great feature plant for the entrance.  
Another standout favourite used on this project is Hebe pinguifolia 'Pagei', a low-growing, dwarf evergreen shrub featuring small, silvery leaves and miniature white flowers which sprout in late spring and early summer. This plant may be small, but it's very hardy and can survive even in severe UK winters in temperatures as low -15°C, making it a fabulous year-round pleasure.  
To surround the development and create an impressive countryside entrance, Archway Green were also asked to install an attractive rustic fence. Rustic fencing gives this site a natural and contemporary look, so that it blends into the country setting, complementing the estate. The fencing gives the development its own trademark aesthetic and country home appeal.  
The result
Creating this amazing project entrance included enhancing the homes of Ackender Hill for Crest Nicholson with beautiful garden areas. Archway Green used their years of landscaping and fencing experience to create a unique space for residents to enjoy and a place they can be proud to live in. With features such as the rustic fence and stunning plants including Euonymus europaeus (European spindle), a yearlong joy which boasts incredible autumn colour and fruits, and yellow spring flowers, this entryway is an ever-changing environment sure to enchant all who reside here or visit the development.   
Find out what we can do for you