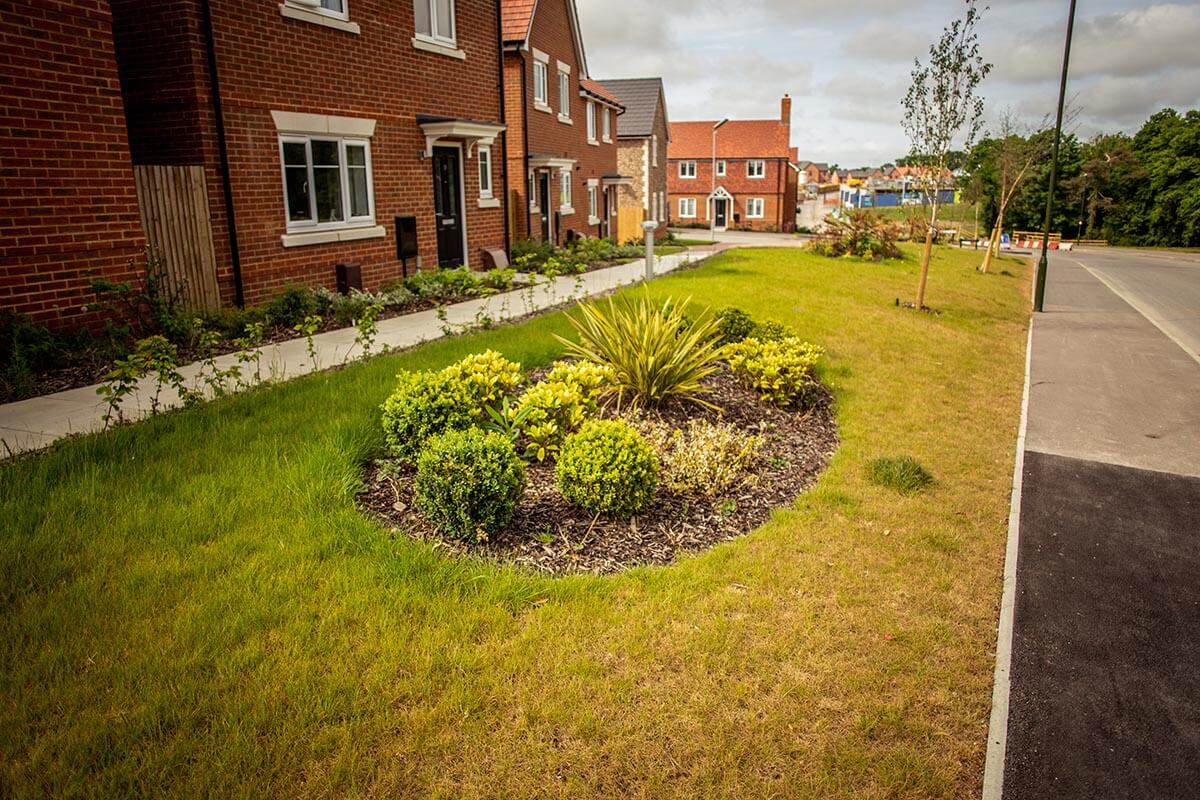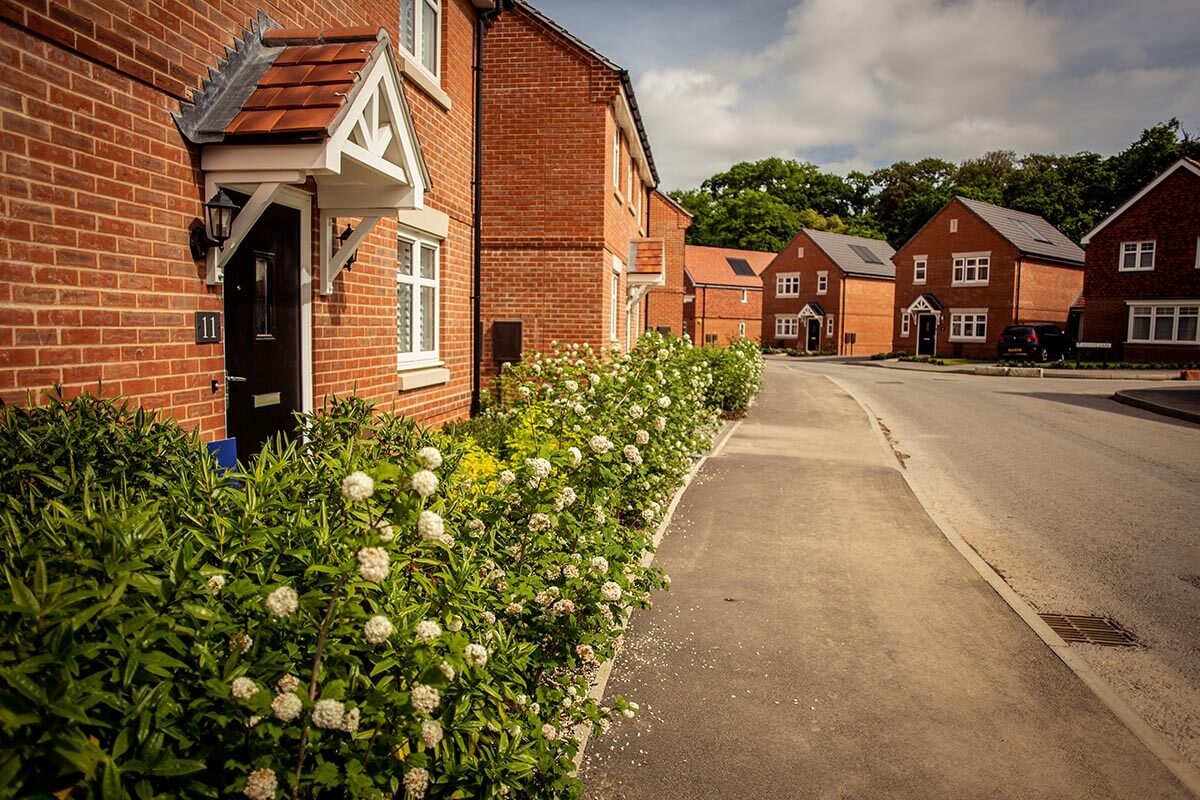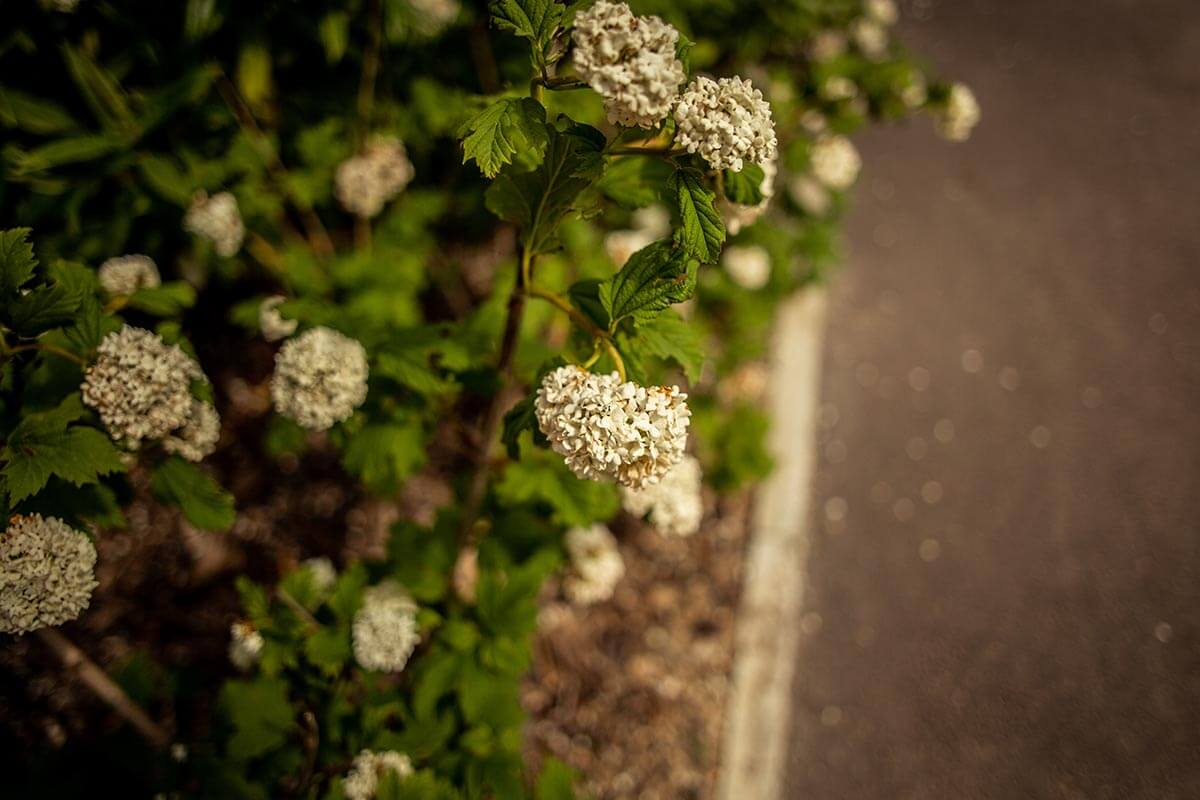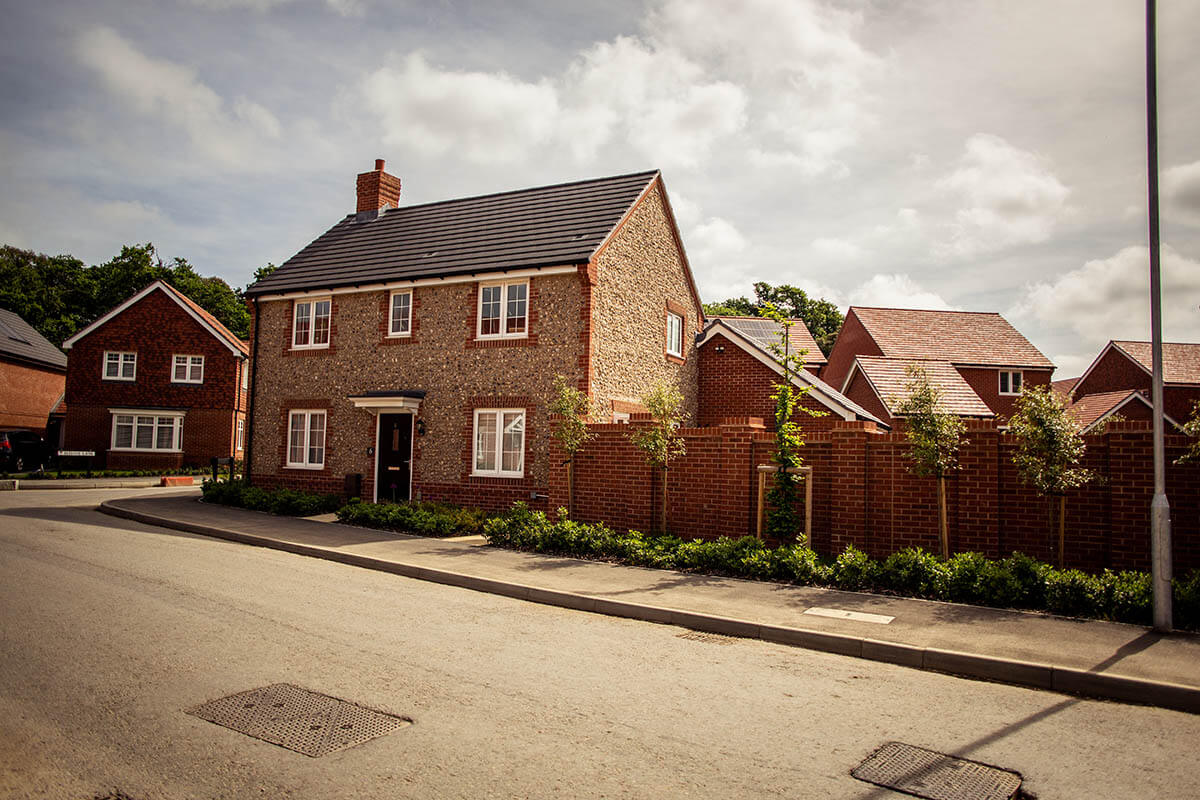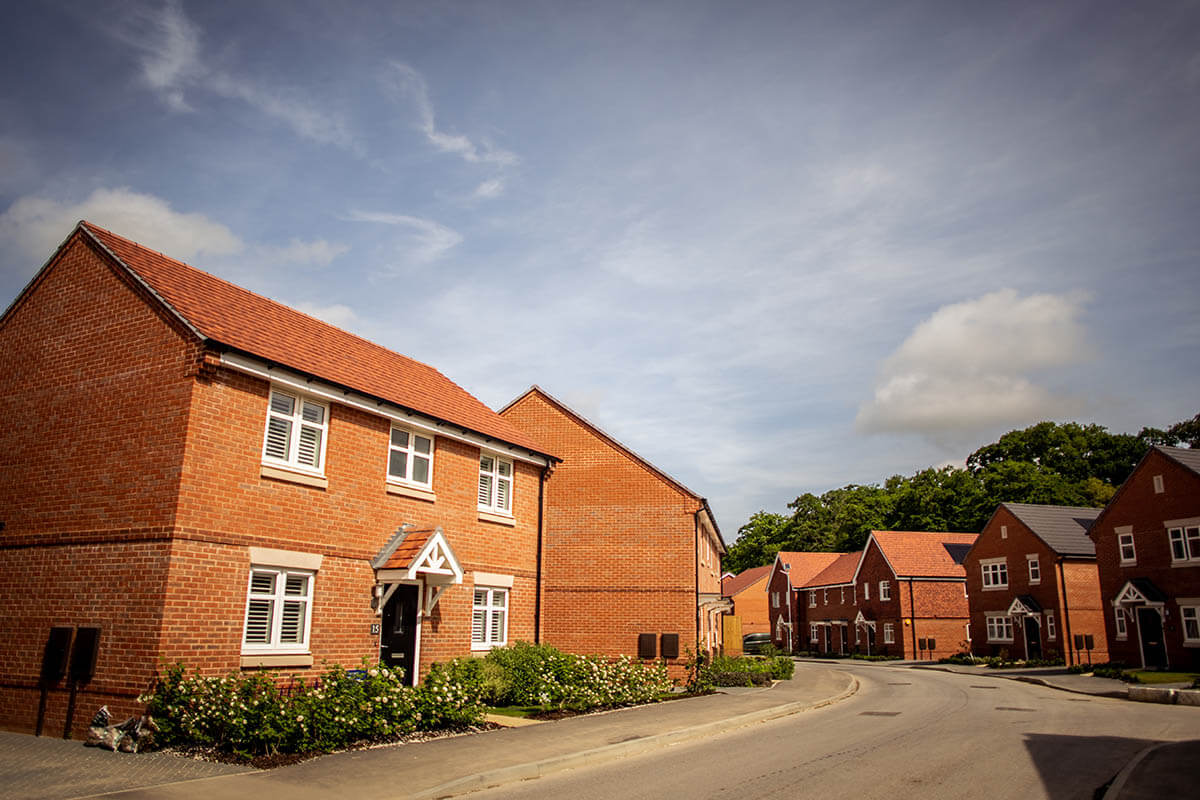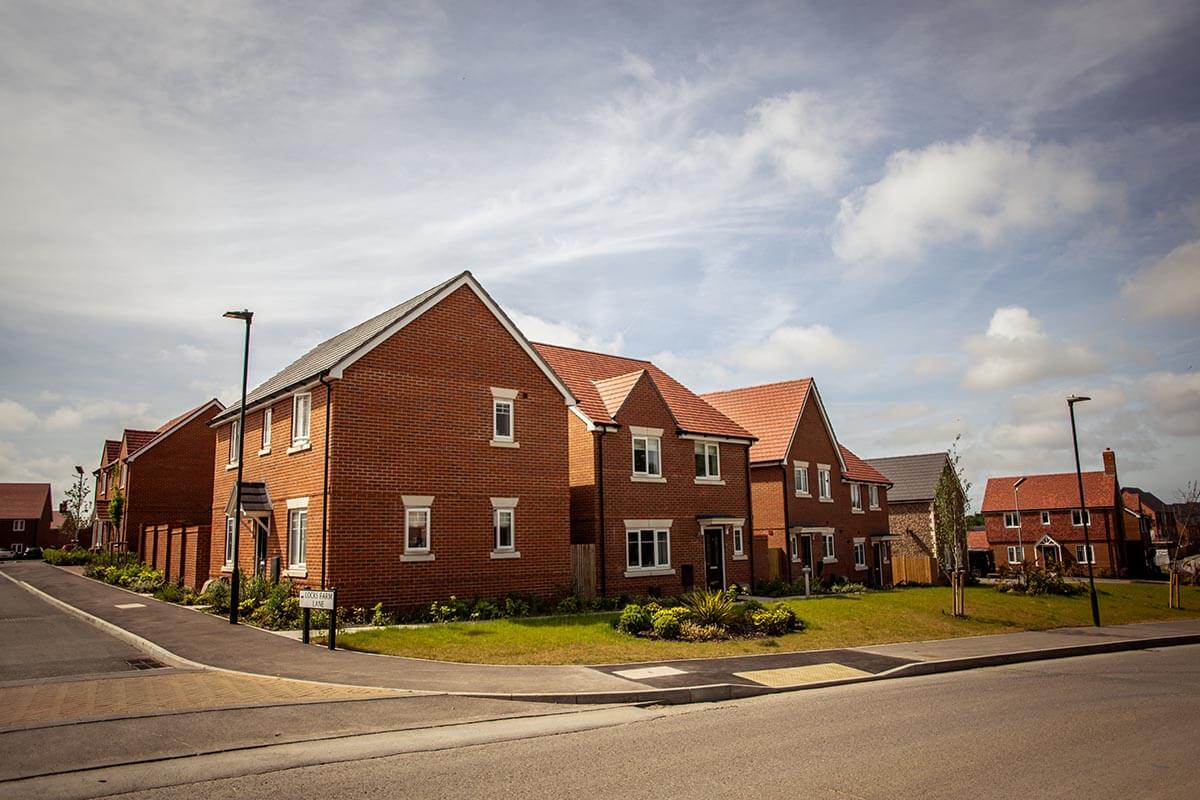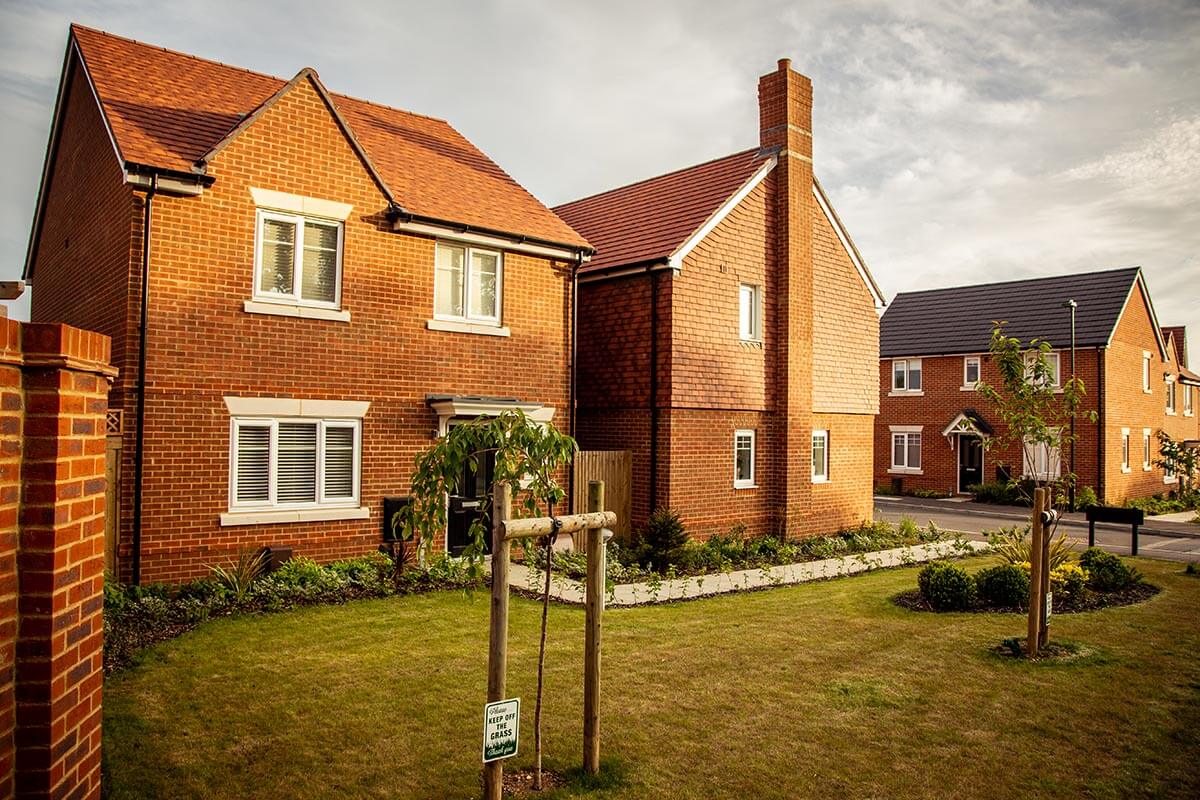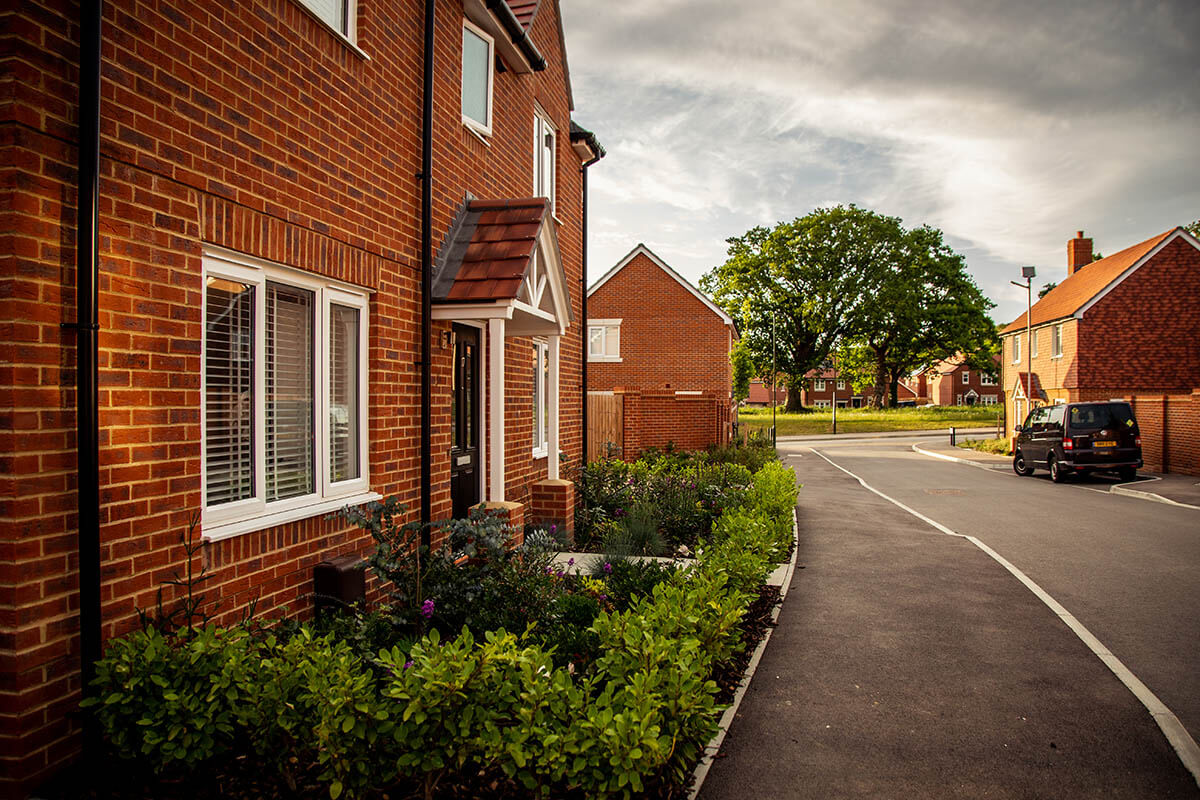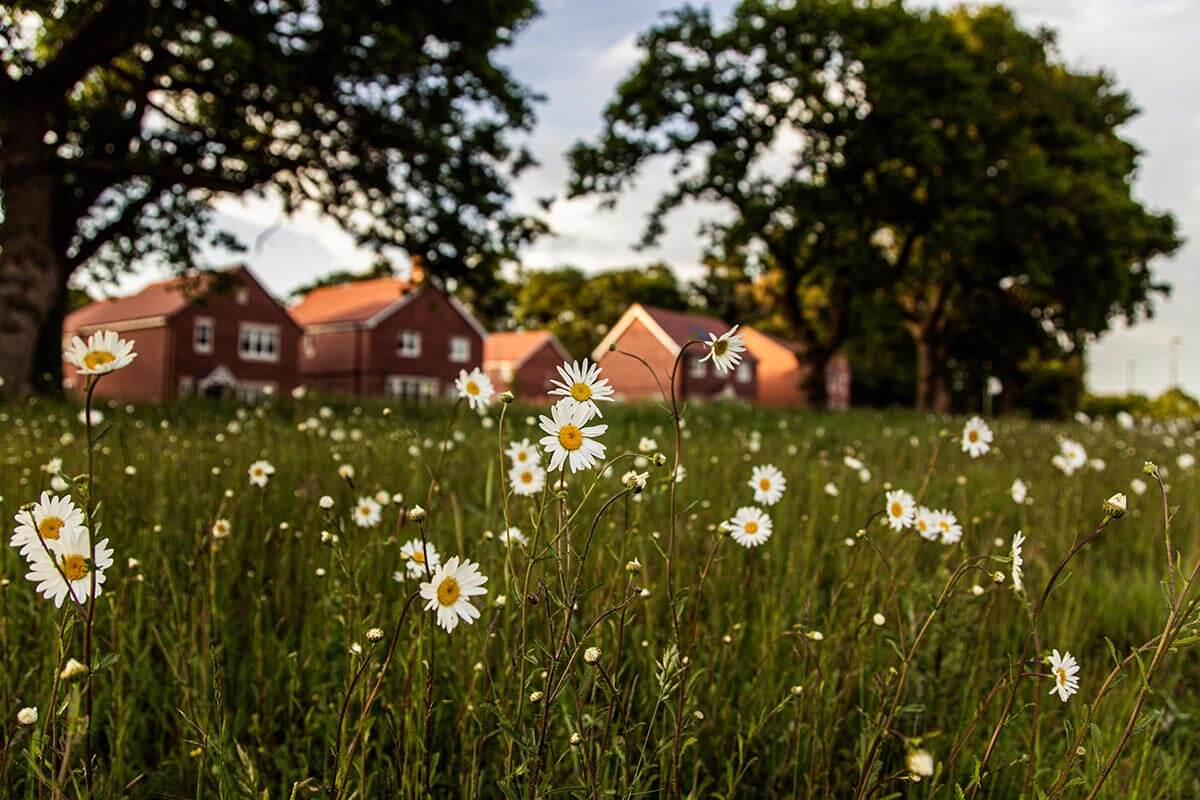 Minerva Heights, Chichester
Project: Minerva Heights
Client: Miller Homes and Linden Homes
Location: Chichester, West Sussex
Overview
Minerva Heights is a new-build housing development in the heart of Chichester, by Miller Homes and Linden Homes.
Situated off Old Broyle Road, Minerva Heights is close to Chichester City Centre whilst being surrounded by the beautiful West Sussex countryside.
The Brief
We wanted to bring the splendour of the countryside to the new-build development, so used a varied range of stunning plants, shrubs and trees which added the feeling of peace and tranquillity.
Our Approach
Aucuba japonica 'Rozannie' was primarily used along the fronts of the houses. 'Rozannie' brings year-round interest to the development, with its lance-shaped, dark green, glossy leaves. Purple flowers bloom in spring, and red fruits follow throughout summer and autumn, to lend a stunning pop of colour.
The roadside was lined with Betula 'Fascination'; this tree brought structure and added a real statement to the development. 'Fascination' is a hardy, medium-sized tree with green leaves, turning yellow in autumn. It has a unique bark that peels, starting out deep orange in colour, later transitioning to a pale pink.
The residence will be able to enjoy the stunning elements that Viburnum x burkwoodii 'Anne Russell' has to offer. This magnificent hedge was chosen to border the properties as it adds an element of privacy, with its lustrous, broadly elliptic leaves. In spring, Viburnum x burkwoodii 'Anne Russell' blooms white, tubular flowers with a strong, sweet scent.
The Result
Each individual element was selected to match the aesthetic of the development and to complement its features, as well as ensuring each homeowner had a unique space just for them that they can enjoy all year-round.
Over time, the plants, shrubs and trees will mature and thrive, and the residents will be able to appreciate them for years to come. We hope that the new residents of Minerva Heights enjoy the wonderful setting.
Find out what we can do for you