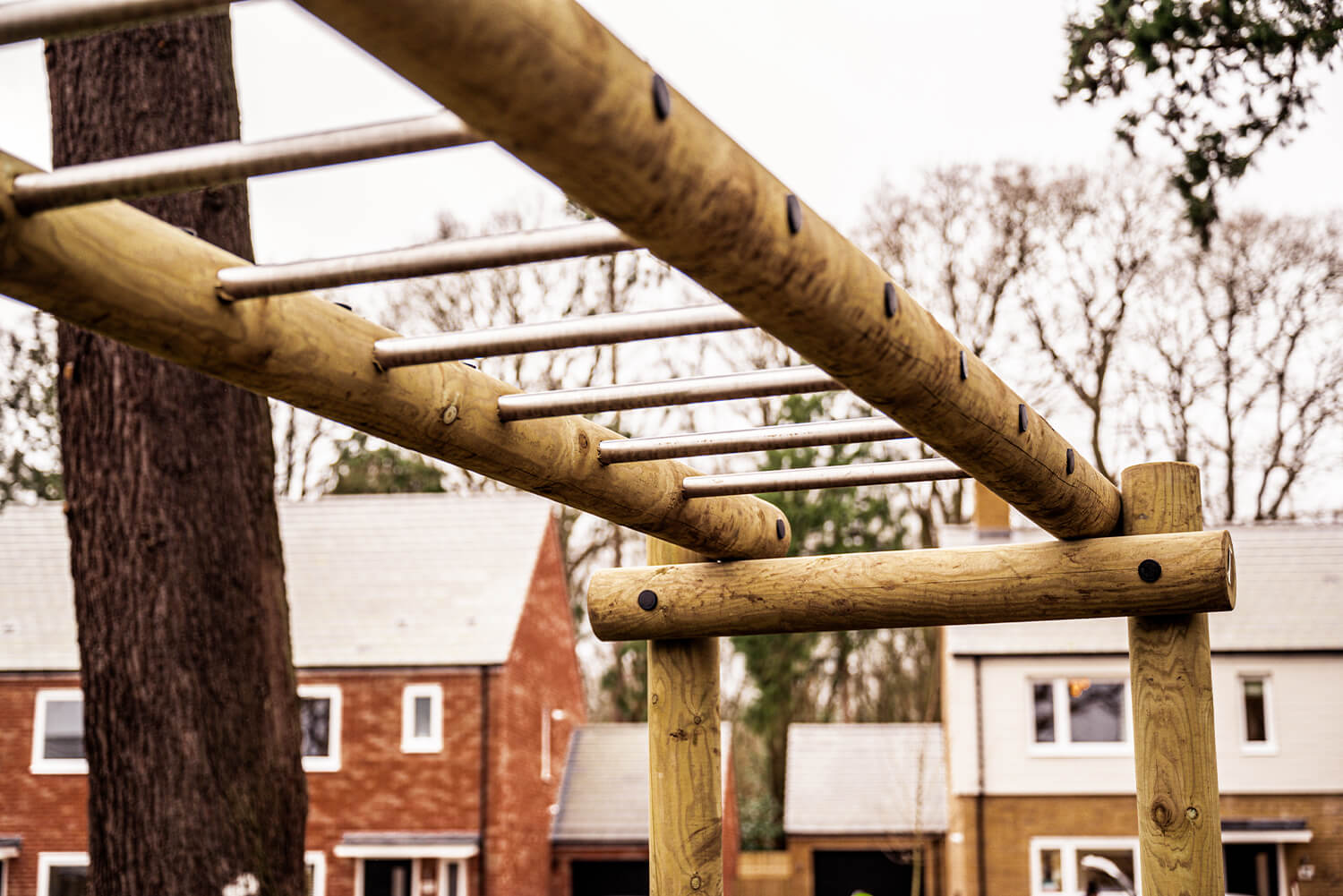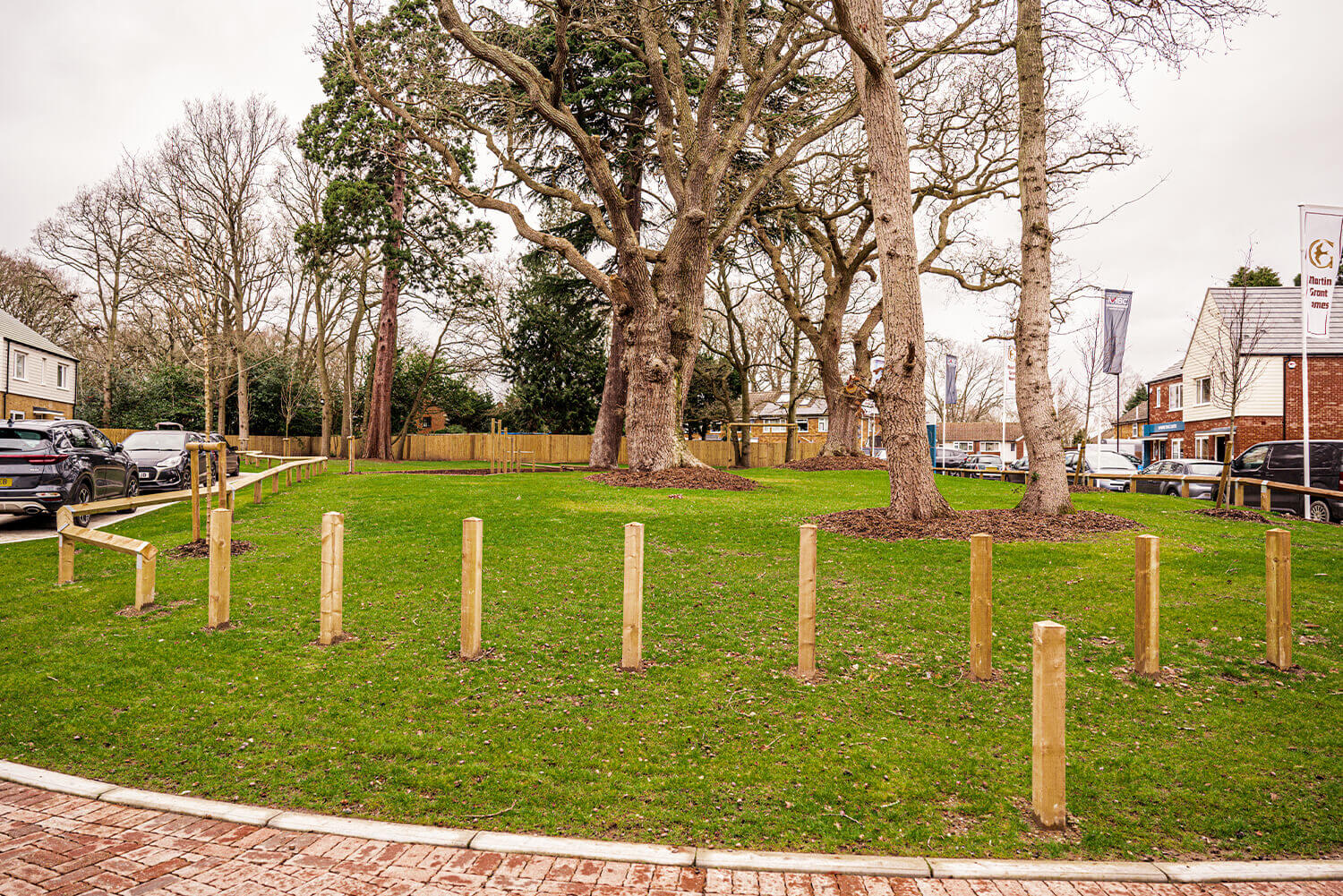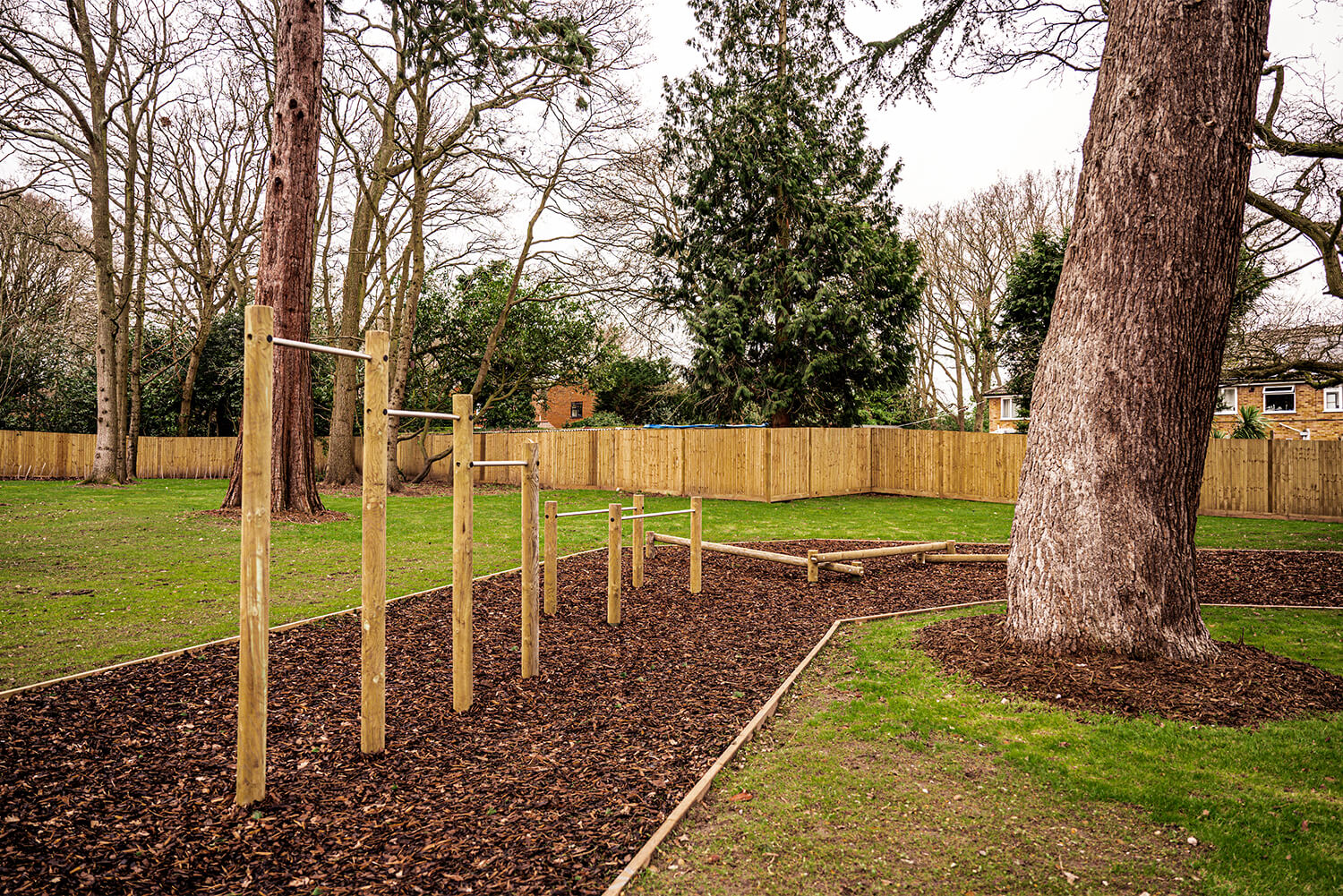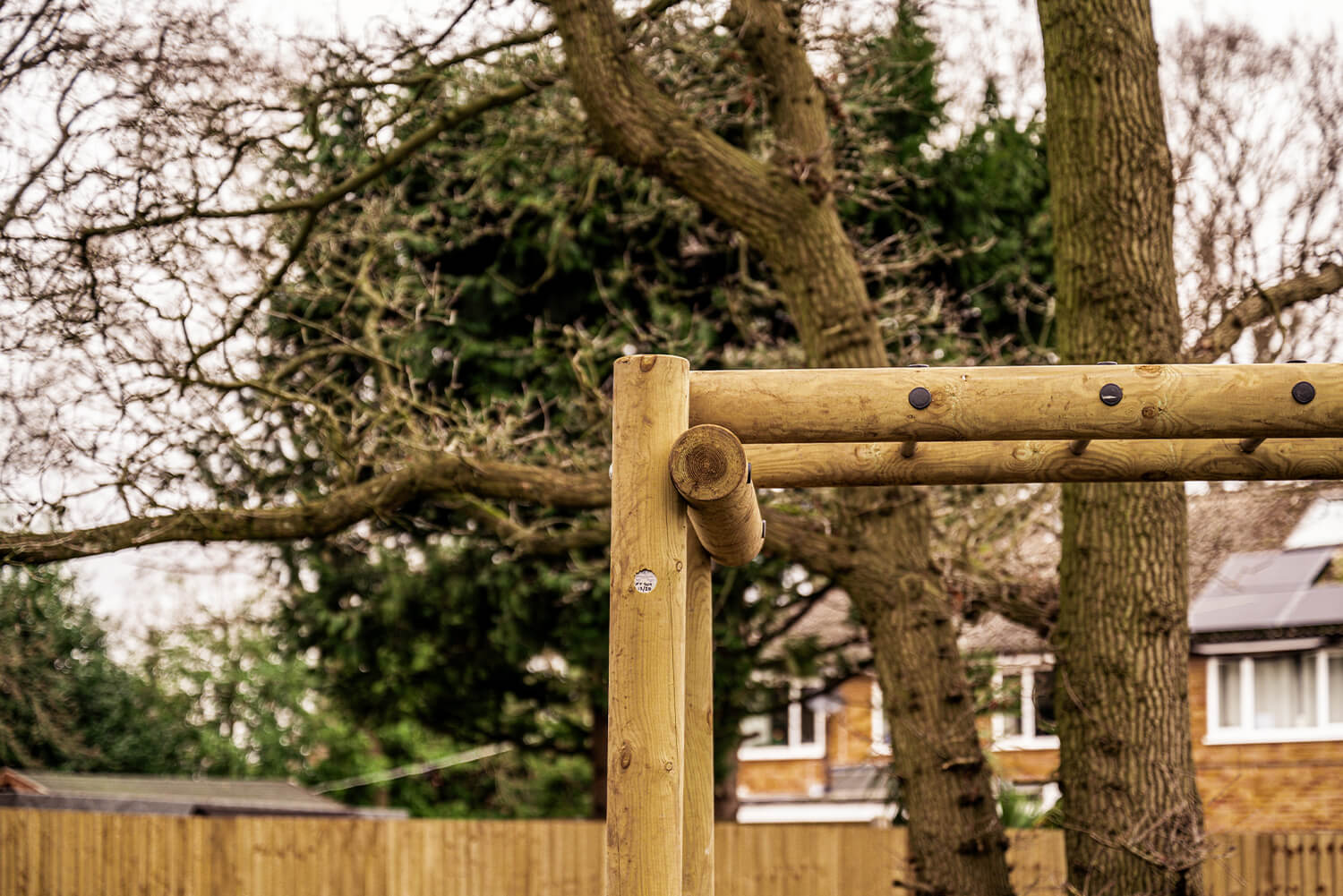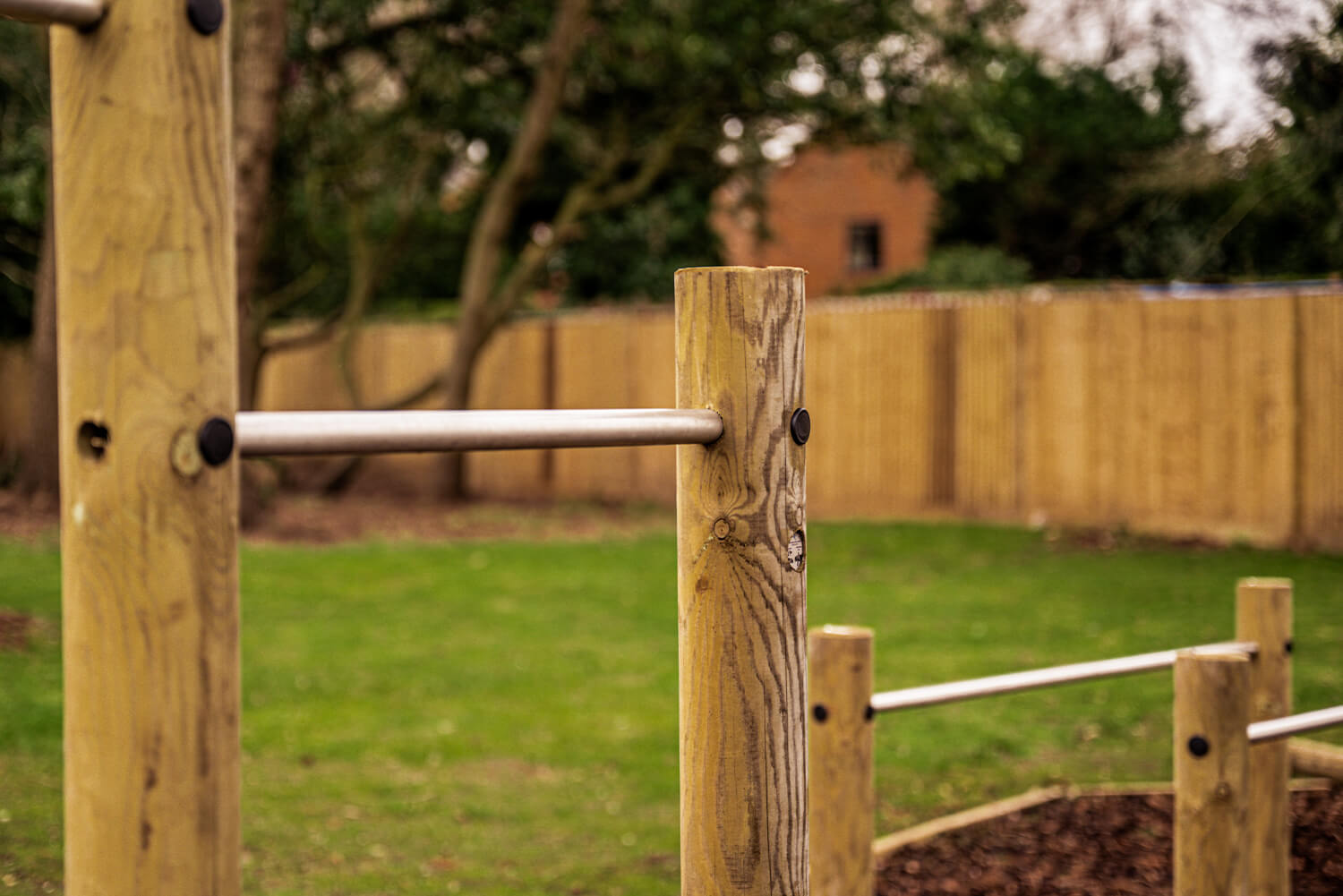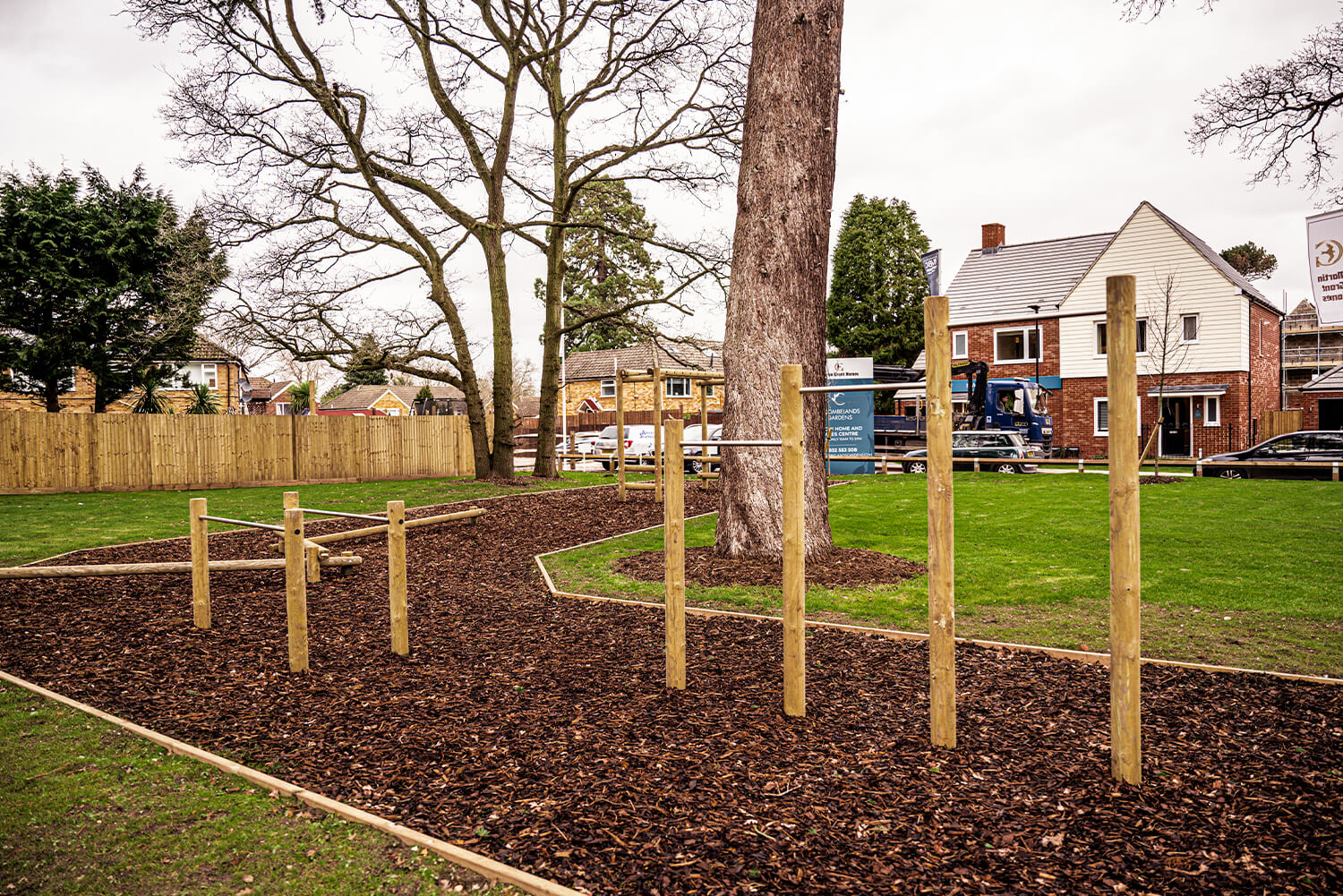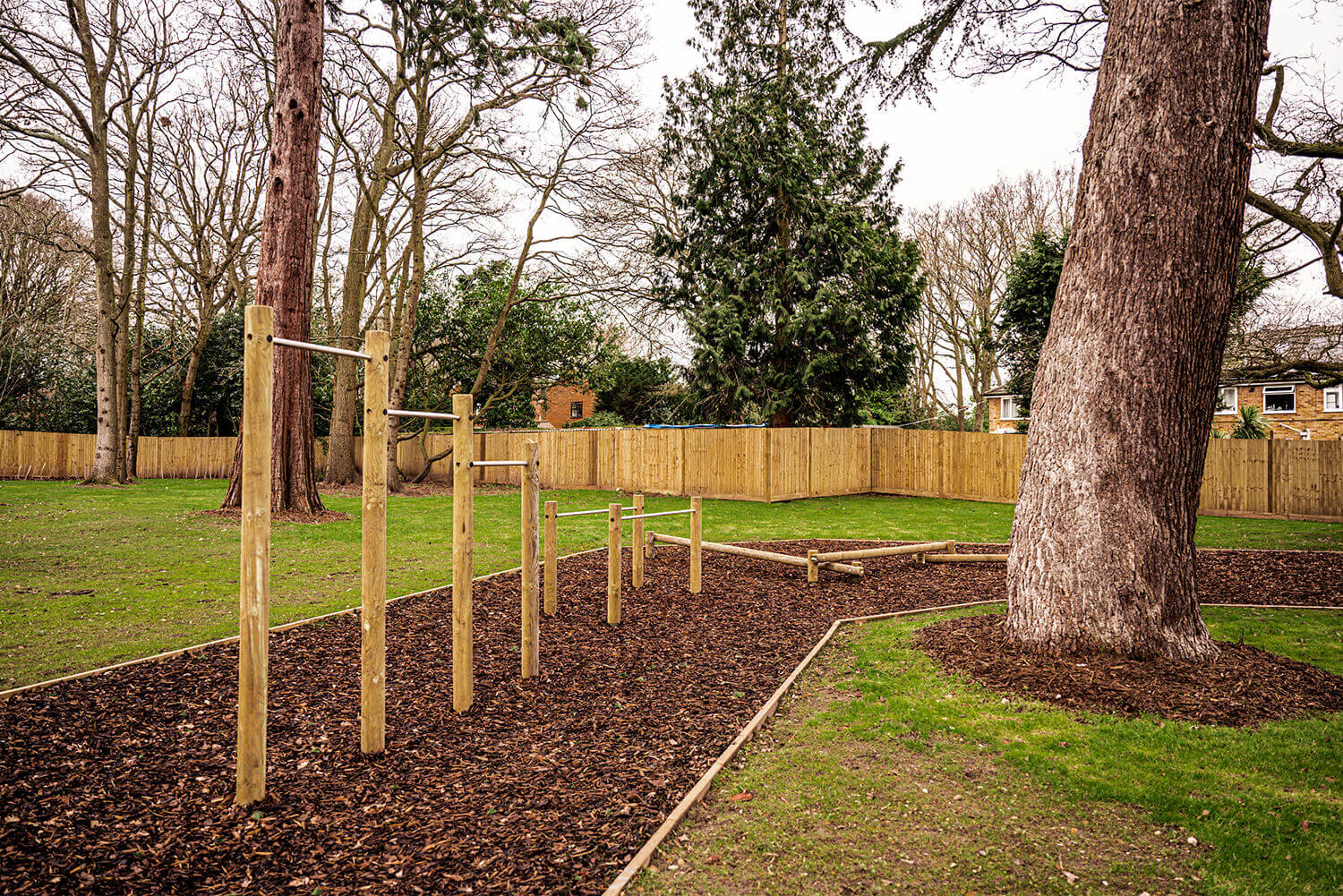 Martin Grant Homes, Addlestone
Project: Playground
Client: Martin Grant Homes
Location: Addlestone
Overview
Surrey is home to 287,600 children and young people and this number is expected to increase by 14% in the next few years. With this in mind the value of outdoor play is becoming more vital, helping kids focus in school and making for happier and healthier minds. This space, designed to complement Martin Grant Home's Coombland Garden development, is the perfect place where kids can play and be with others, helps bring them to the outdoors and gives them somewhere safe to have fun near their homes.
The Brief
The brief was set for a natural trim trail, meaning it had to fit perfectly into the amazing environment. Natural-looking timber was used to blend into the surroundings. To complete the look, bark chippings were utilised to create the appearance of a woodland forest floor. This created a perfect link between the playground and the scenery.
Our Approach
For this project FSC (Forest Stewardship Council) treated timber was used to expertly handcraft the different elements of the playground, including monkey bars, balance beams and other exercise apparatus. The equipment is surrounded by impact-absorbing play-grade bark chippings, helping to soften any falls.
The result
Set between a series of four large oak trees, this beautifully crafted kids 'play area is minimalistic, simple and inconspicuous – not an eyesore for the neighbourhood but, rather, an artistic spin on a normal playground. This space provides somewhere for kids to explore their creativity and gain social skills with others of their age, building friendships for the future. At the time the photographs were taken it was the school half-term holiday and a little girl was playing in the area with her dog, enjoying the space made for her and her peers.
Find out what we can do for you