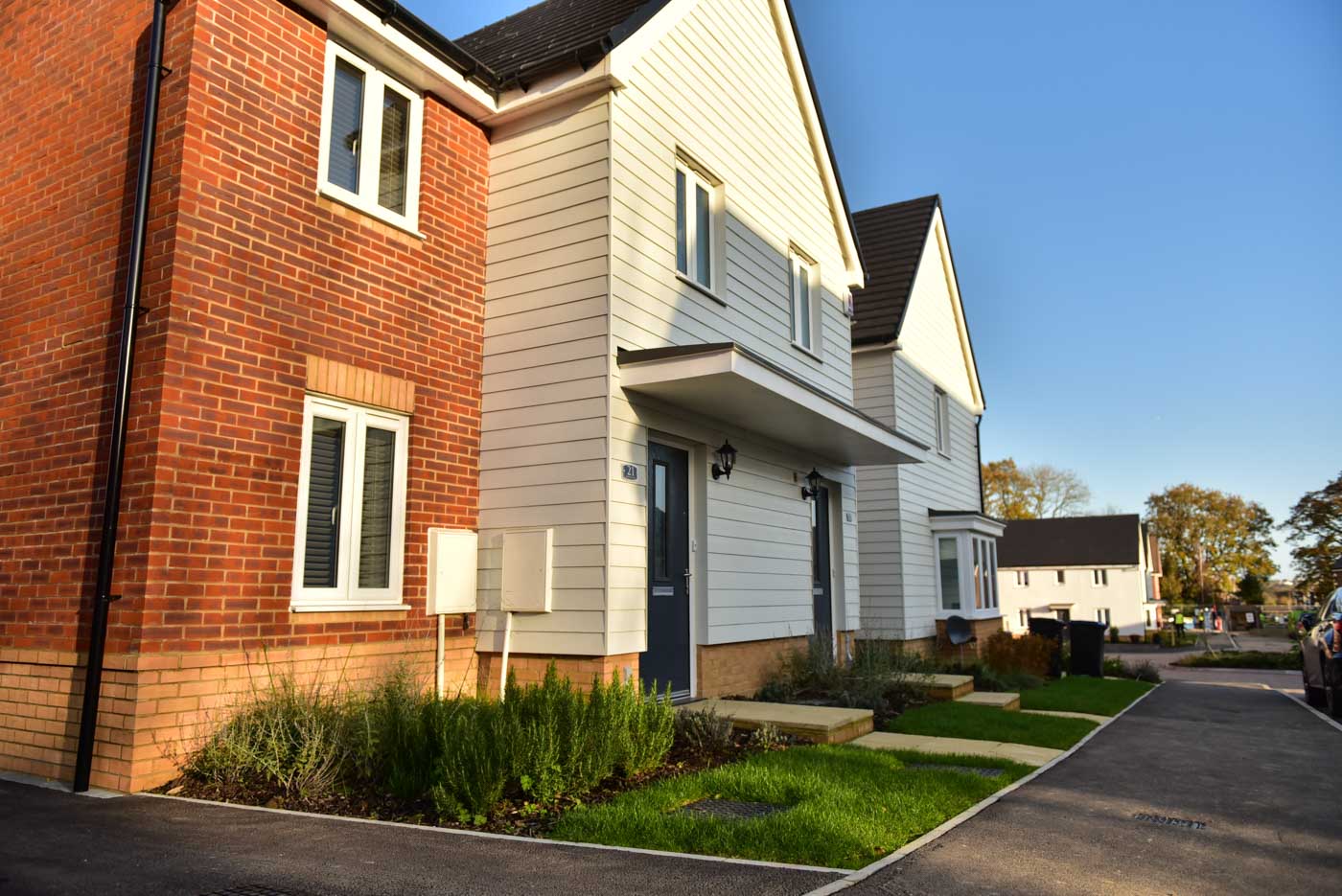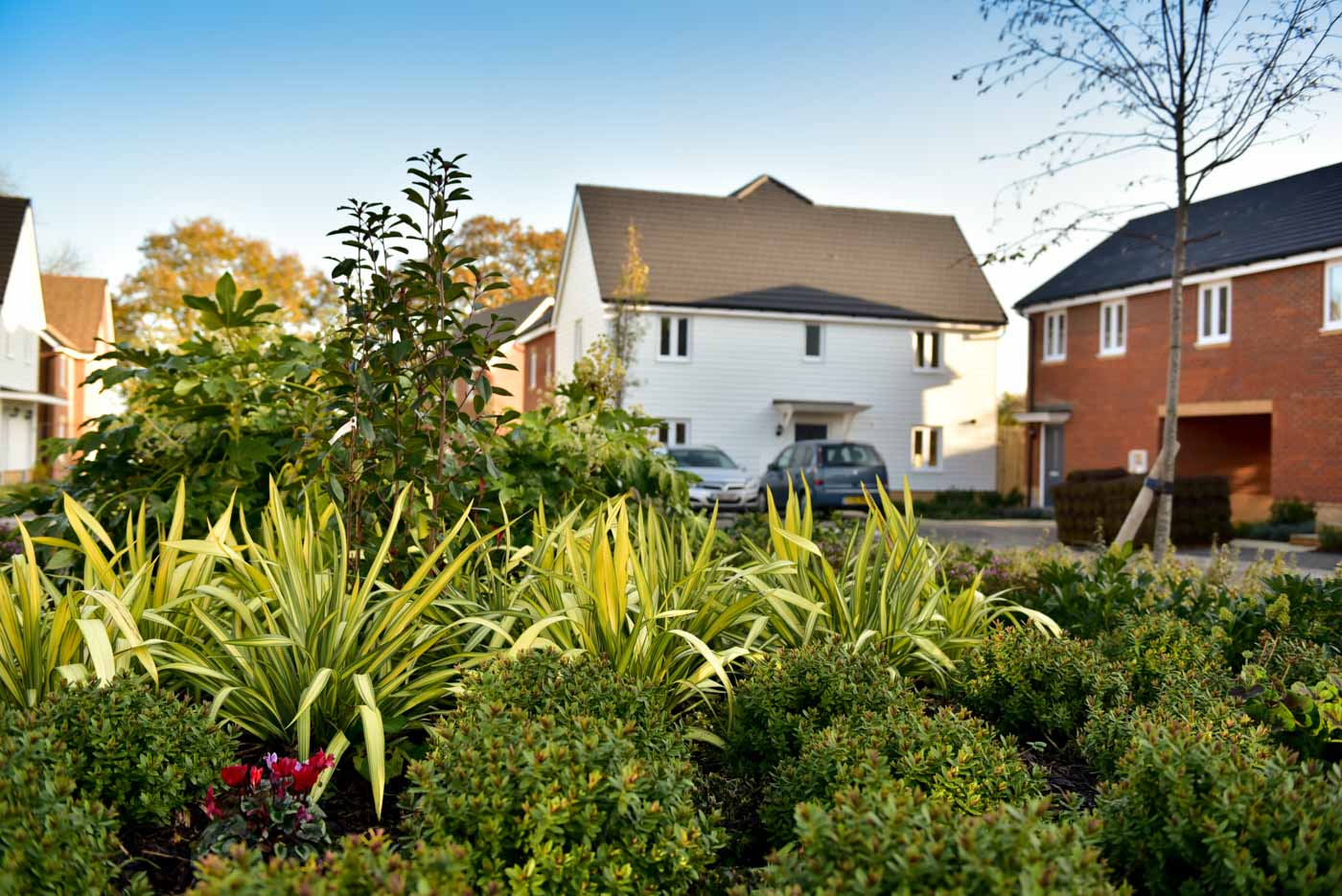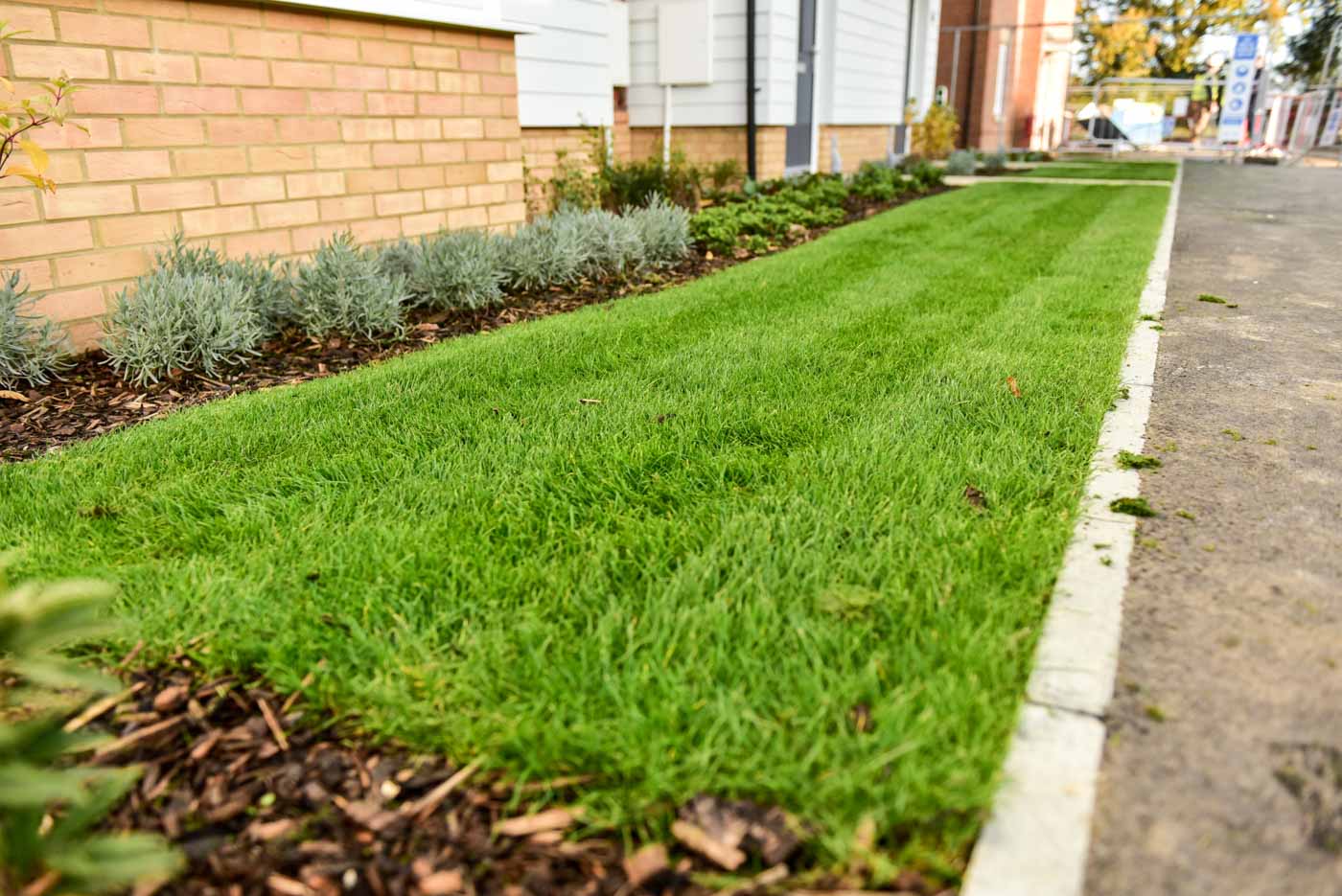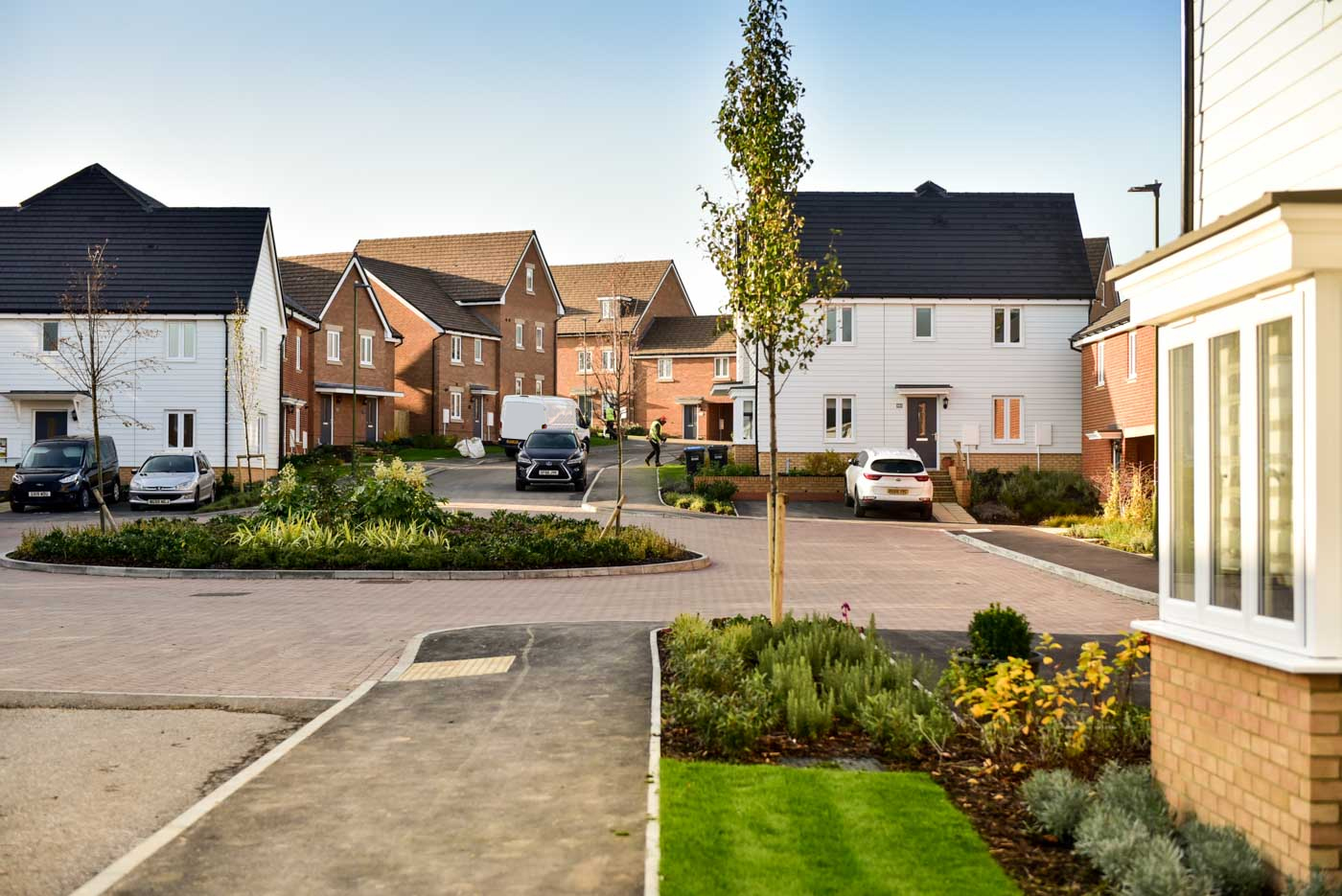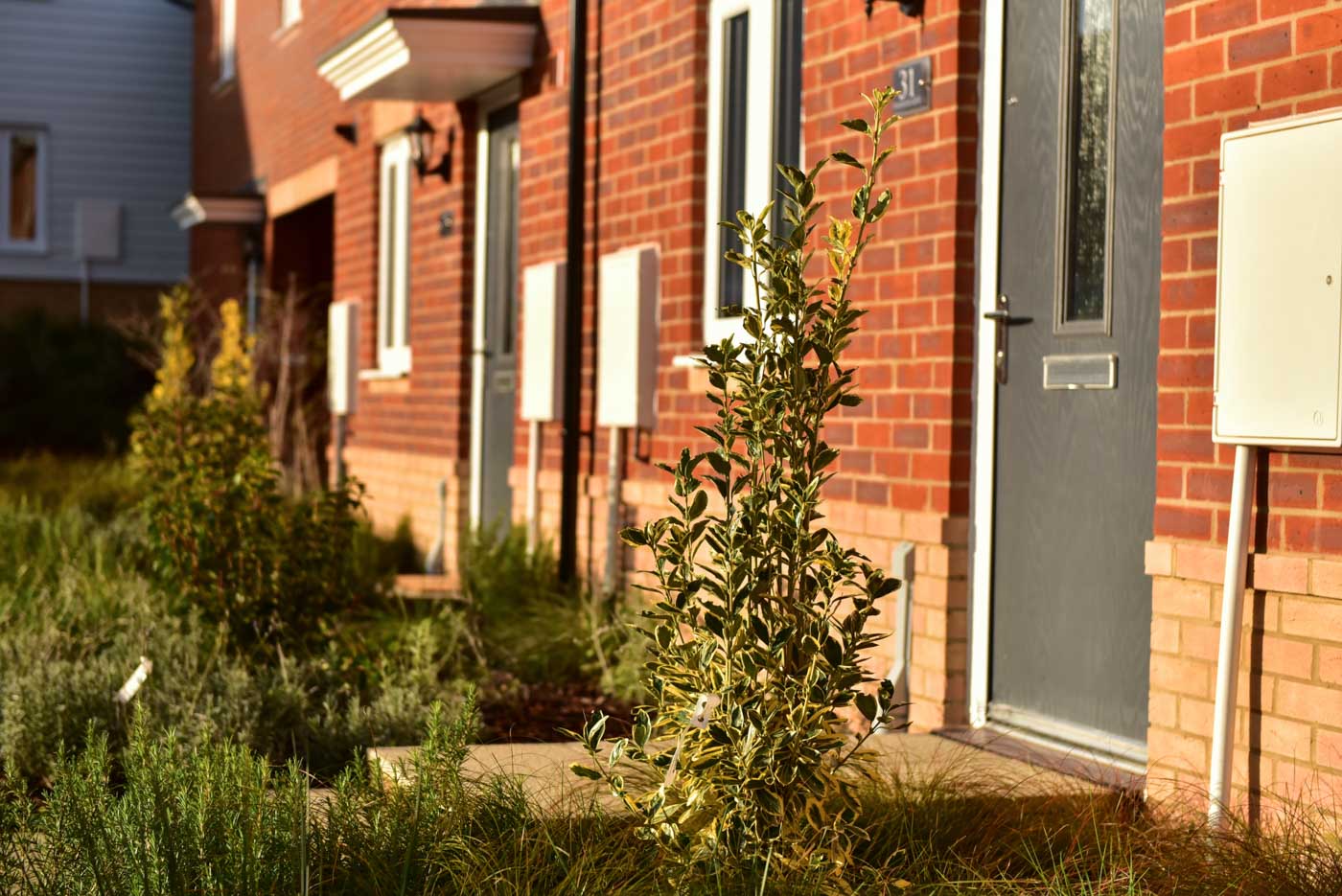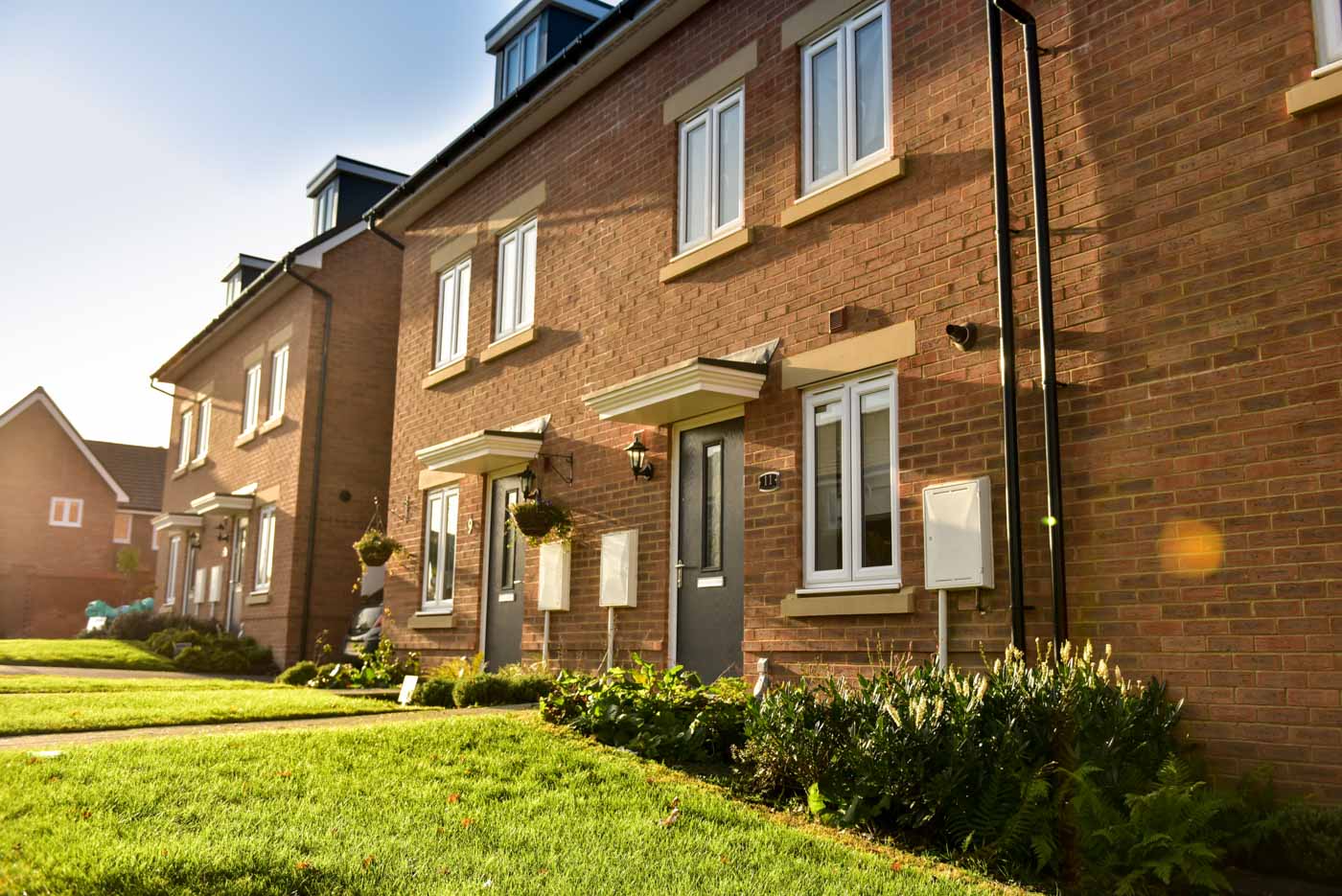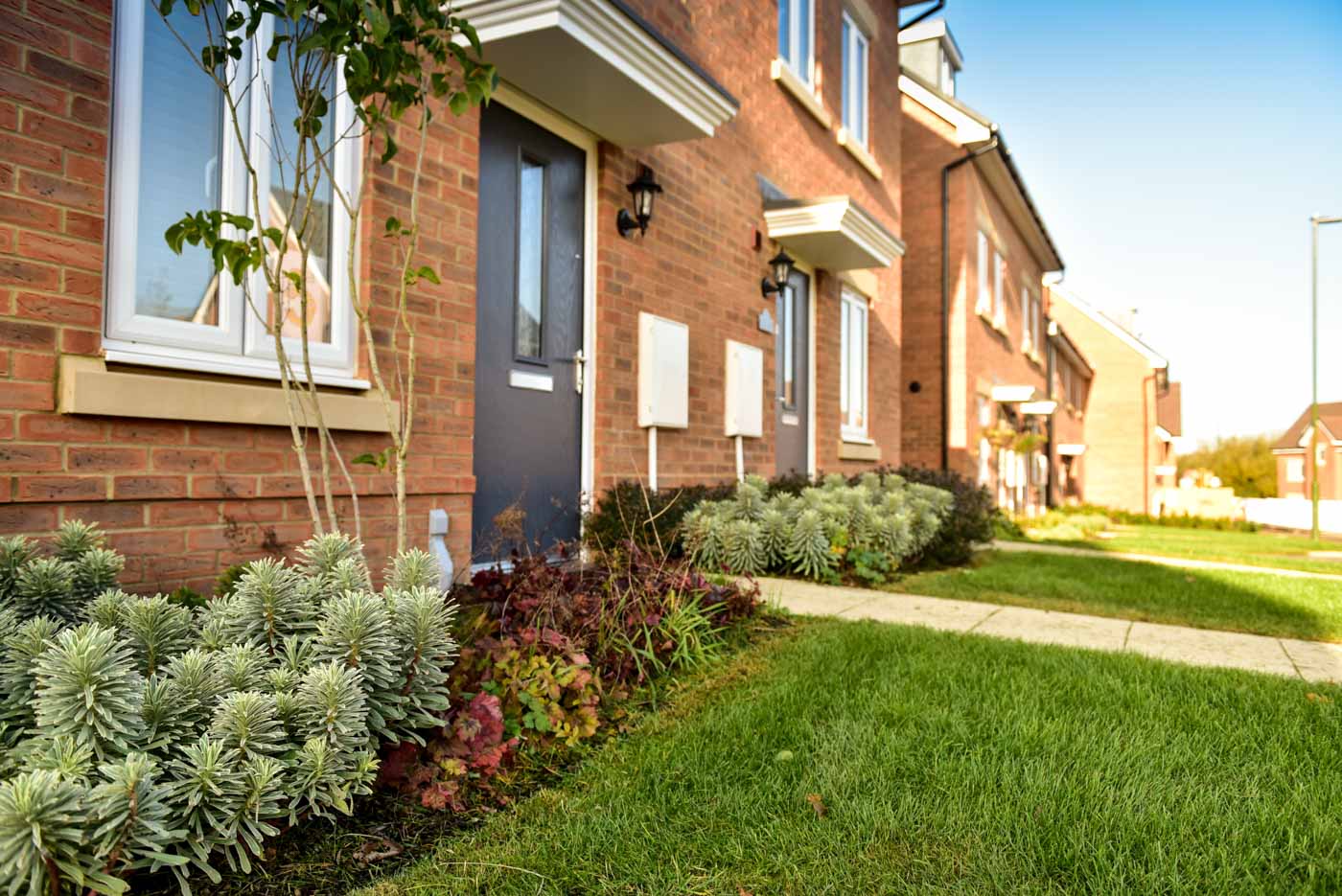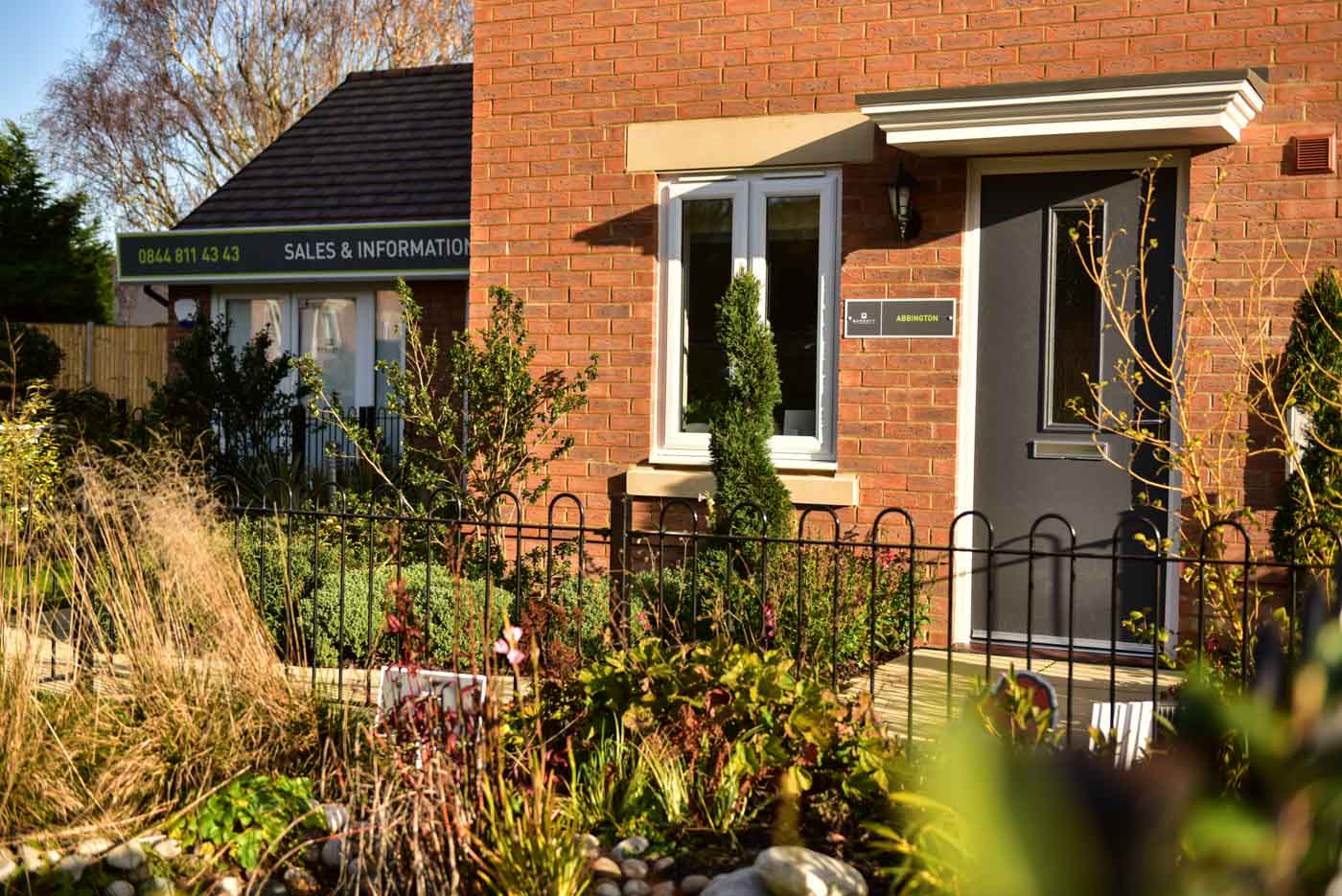 Archway Green creates picture-perfect green spaces at Saxon Mills, a secluded new-build development in Hassocks.
Project: Saxon Mills
Client: Barratt David Wilson Homes
Location:  London Road, Hassocks, West Sussex, UK
Overview
Archway Green were commissioned by distinguished residential property developers Barratt David Wilson Homes to complete the soft landscaping works for Saxon Mills, Hassocks. Saxon Mills is wonderfully situated, enjoying a secluded rural feel whilst being close to the village centre and commuter links to London and the coast.
The Brief
The development at Saxon Mills was completed in several phases, and comprises a variety of two-, three- and four-bedroom houses and coach houses. Archway Green were entrusted with creating soft landscapes that were in keeping with the nearby woodland and quiet countryside village, whilst providing aesthetically pleasing green spaces for the community.
Our Approach
The houses at Saxon Mills have been arranged around wide boulevard-style roads, creating a sense of space and a trim, orderly aesthetic. Archway Green selected plants that would enhance this effect, adding colour and texture to frontages and beds whilst retaining a refined, well cultivated appearance throughout their maturation.
Frontages were given individuality with a variety of shrubs and hedging plants to provide both coverage and colour. Feature plants added a personal touch to each dwelling. Examples include the fragrant lilac tree variety Syringa vulgaris 'Katherine Havemeyer', with lavender-hued fragranced flowers.
Meanwhile, large feature beds to brighten roundabouts and fields were made showpieces with architectural plants such as Phormium 'Yellow Wave', whose variegated blade-shaped leaves create a year-round display of pale yellow against the surrounding greenery. Further highlights of colour were added with hardy bedding plants such as Cyclamen, while ornamental trees such as Pyrus calleryana 'Chanticleer' (Callery pear) provide elegance and wonderful autumn colour.
Young trees were also planted and staked in the open spaces, where they will continue to grow with the community, bringing welcome shady nooks in the summer months, while delighting residents with their seasonal colour changes and displays of berries or blossom.
The Result
Saxon Mills is truly a development for the 21st century, and has been recognised with a 'Built for Life' award. This independent accreditation is a recognition for well-designed new homes, neighbourhoods and communities, and Archway Green are proud to have contributed to this commendation with open spaces that enhance the quality of life for residents.
Barratt David Wilson Homes have shown their commitment to the environment – and their customers' wellbeing ­– by using smart build techniques in this energy efficient development. Archway Green are pleased to have created soft landscapes that help our environment and encourage healthy, sustainable lifestyles.
The finished development has swathes of open green space for the community, and bio-diversity is encouraged with a variety of trees, shrubs and grasses (the bright strands of Stipa tenuissima, better known as'Mexican feather grass' or 'Texas needle grass' waft above the purple-flowered Hebe 'Wiri Image' and against the striking dark leaves and red stems of Prunus lusitanica 'Angustifolia' – an exotic, Italian-style variety of Portuguese laurel or cherry bay).
Natural woodland is on Saxon Mills' doorstep, and there is also easy access to the beauty of the South Downs National Park, with its many footpaths and bridleway. In keeping with these habitats, Archway Green has selected hardy shrubs that thrive in wooded areas. Saxon Mills is only 20 miles from the coast at Brighton, but shrubs like Hebe pinguifolia 'Sutherlandii' add both beauty and coverage, whilst being able to withstand coastal weather patterns. This dwarf variety, with white flowers and blue anthers  creates an attractive carpet of grey-green foliage on purple stems.
The house frontages lend each home its own character in this fresh and dapper development. Outside some properties you can find ornamentals and shaped hedging plants, such as a bowl-shaped Buxus sempervirens (common or European box). Other dwellings boast small trees or eye-catching shrubs as a key feature – such as Euonymus japonicus 'Bravo' (spindle) with its attractive green-centred, creamy-edged foliage.
All have in common a wonderful array of textures, colour and scent. The upright and striking blueish, white-edged foliage of Euphorbia characias 'Silver Swan' creates a dazzling contrast to the low-growing, purple-bronze leaves of Heuchera villosa 'Palace Purple' (coral bells). Elsewhere the lance-shaped fronds and shuttlecock-like rosettes of Dryopteris filix-mas (male or basket fern) complement the glossy dark green leaves of Prunus laurocerasus 'Otto Luyken' (cherry laurel).
The ornamental beds have a natural and unstructured feel that echoes the rural setting whilst remaining hardy and relatively low-maintenance, ensuring that these landscapes will mature with the community they serve.
Find out what we can do for you