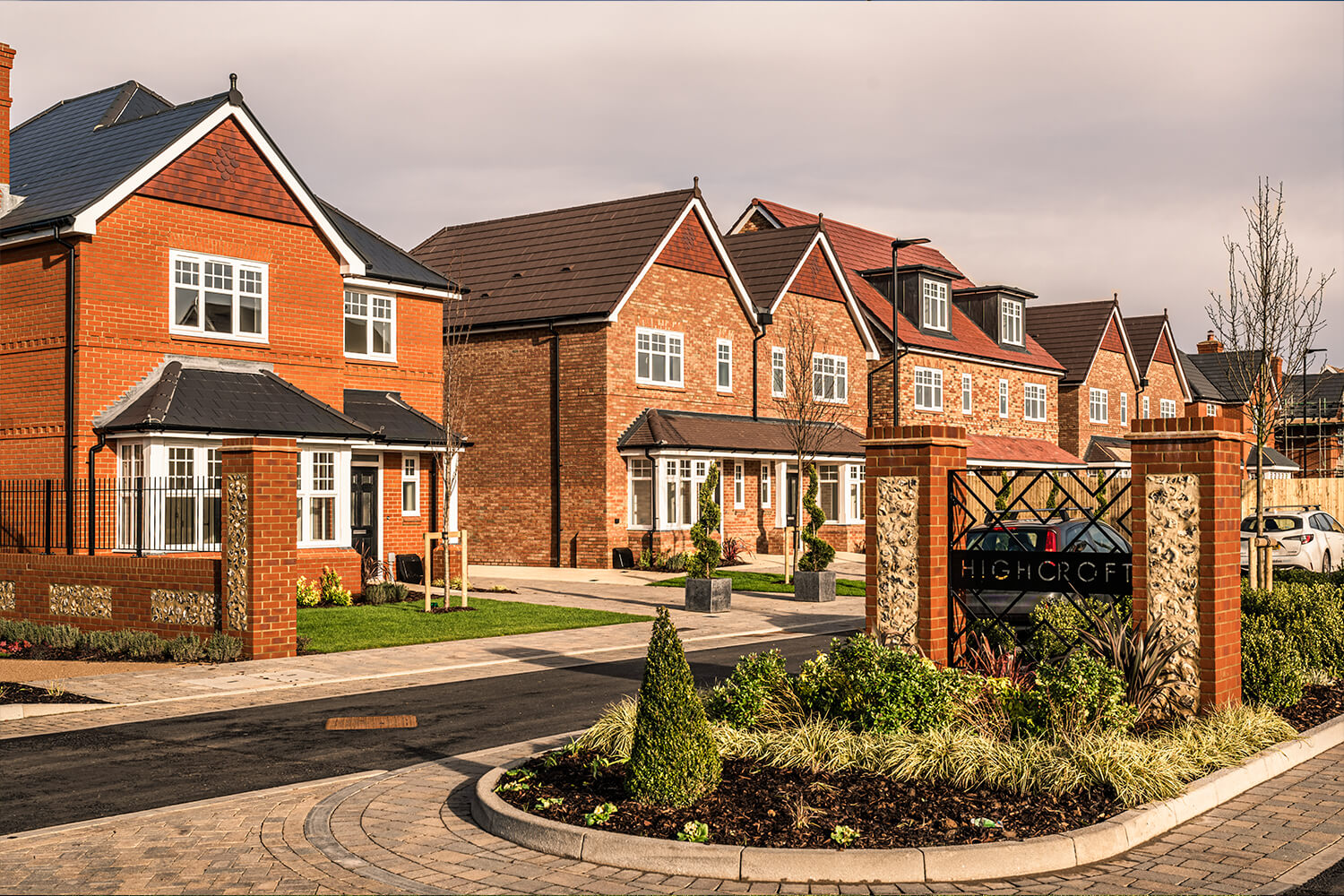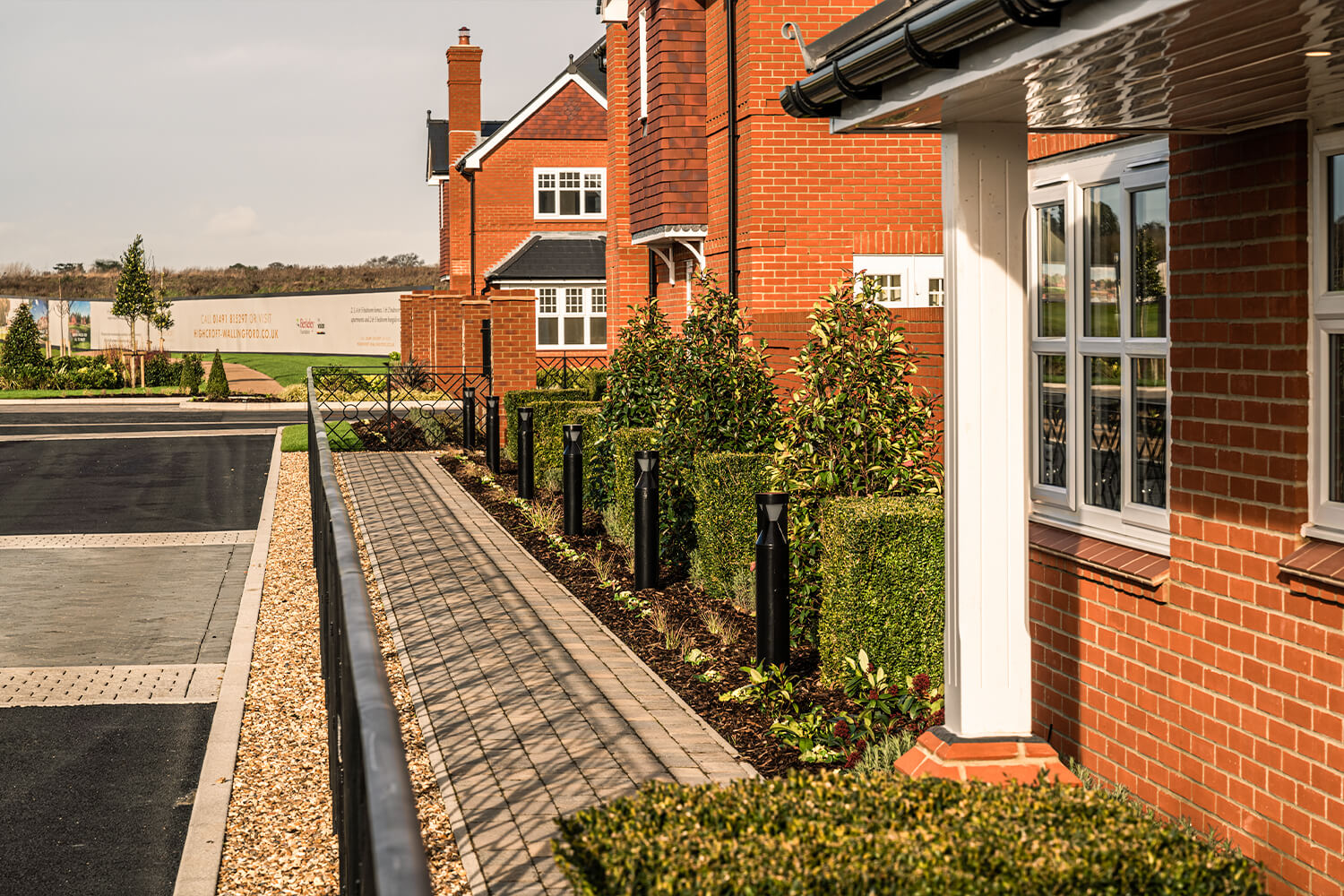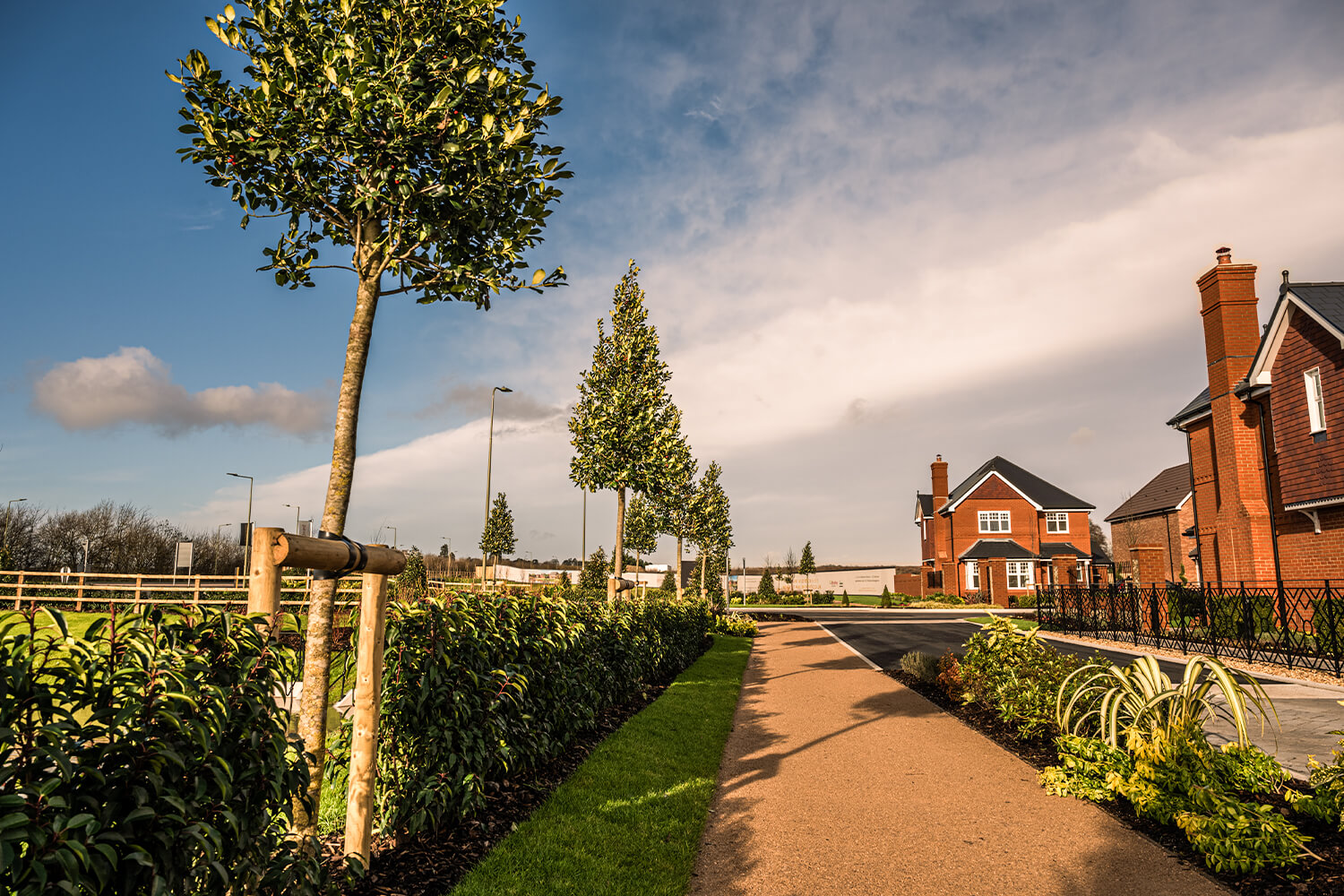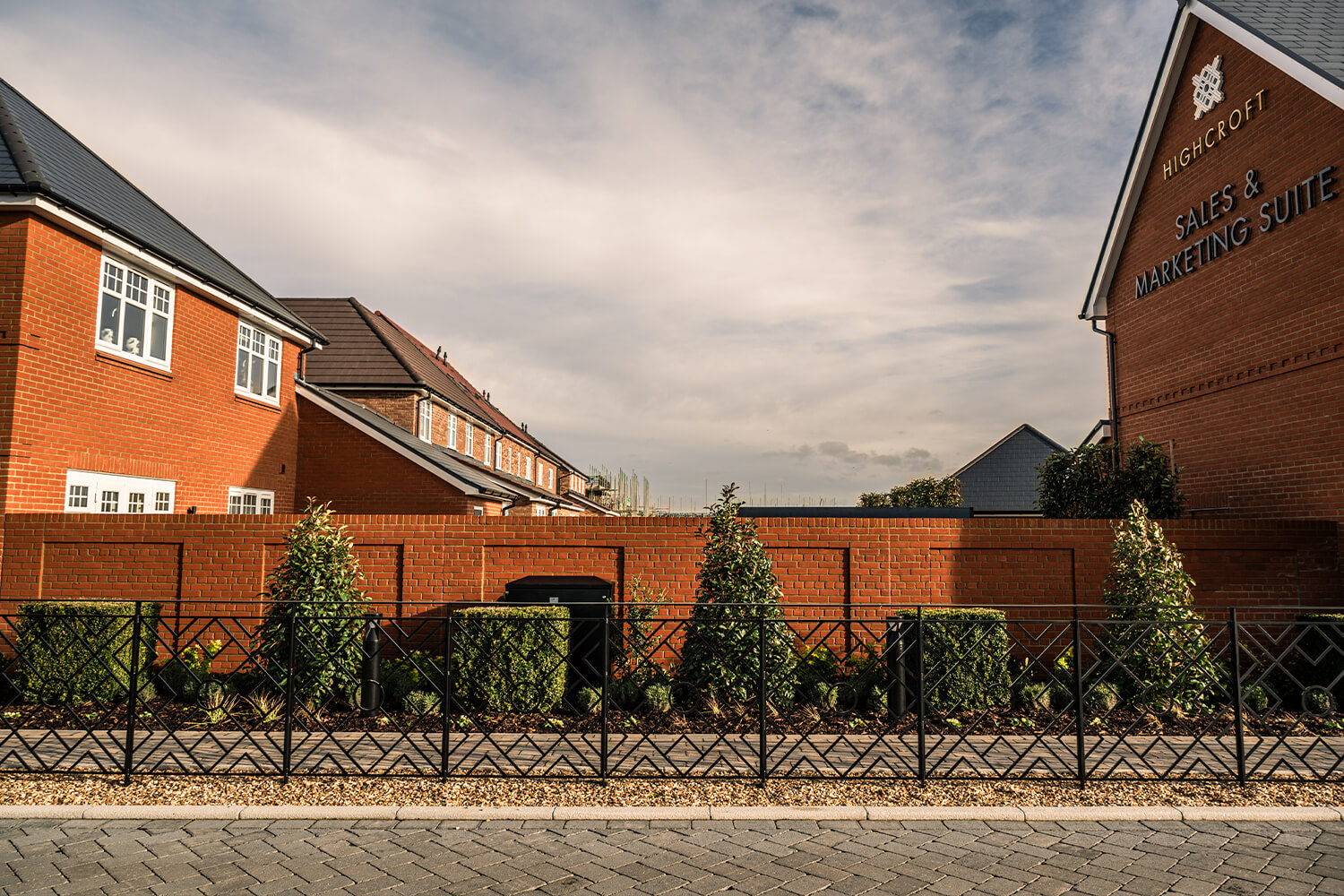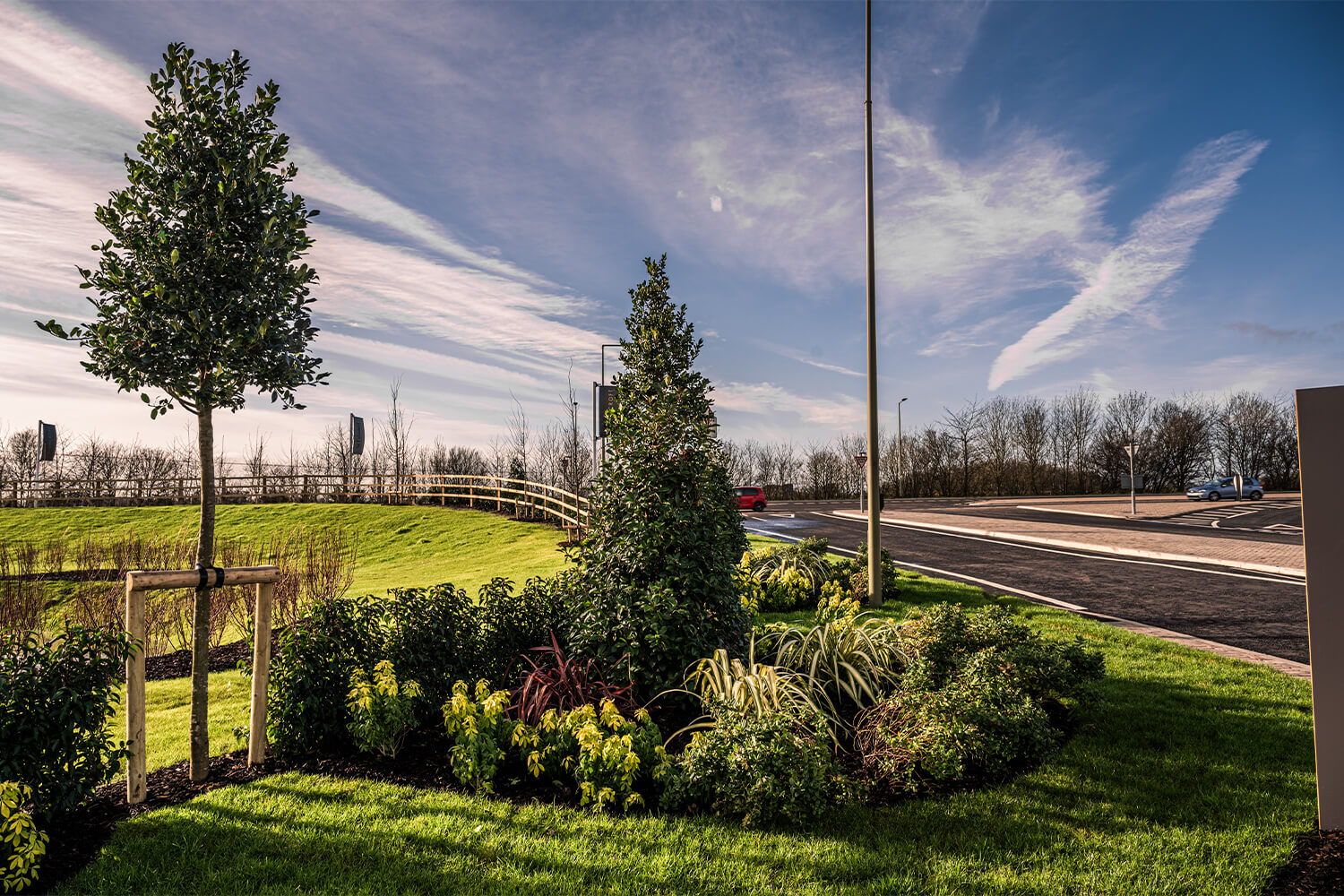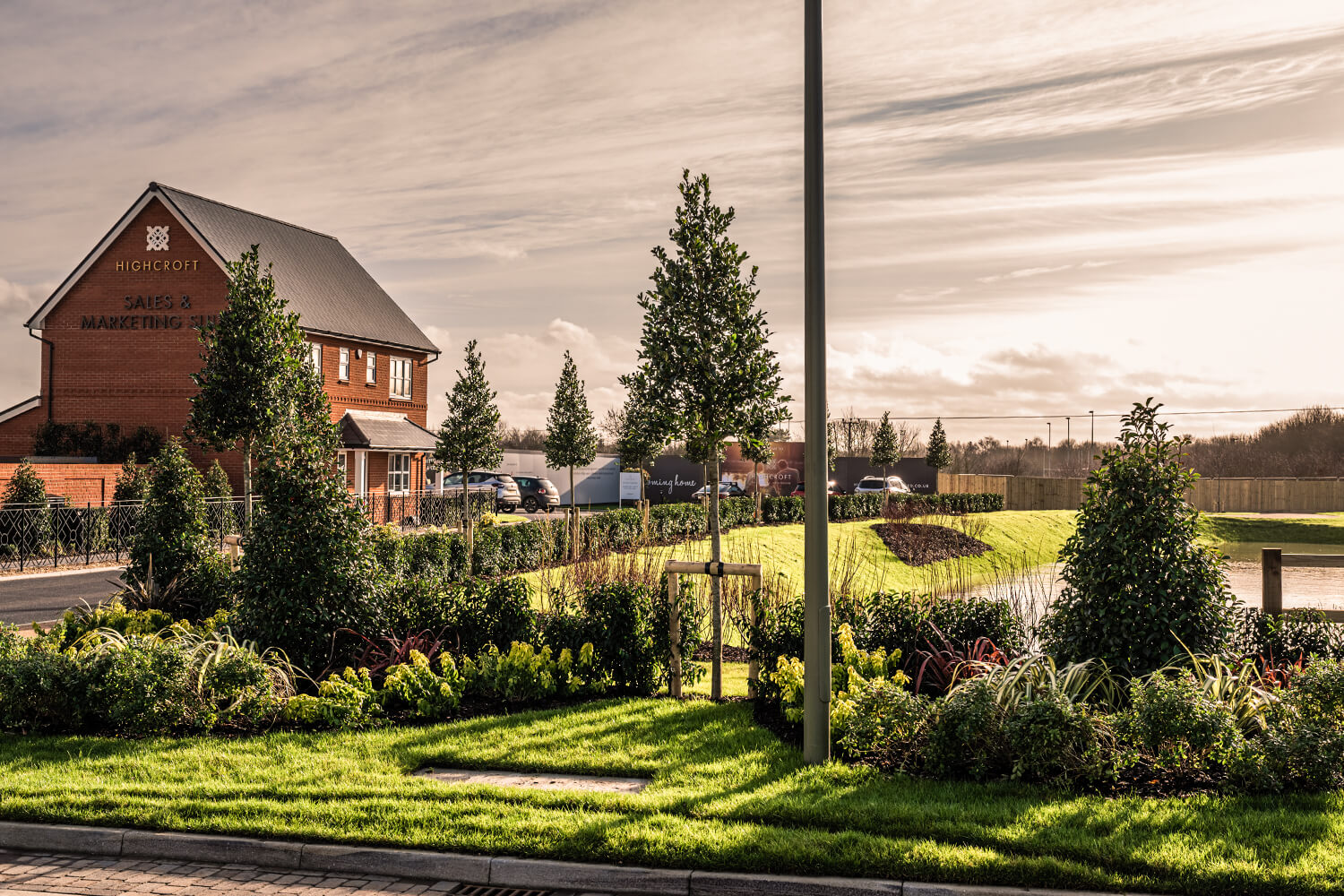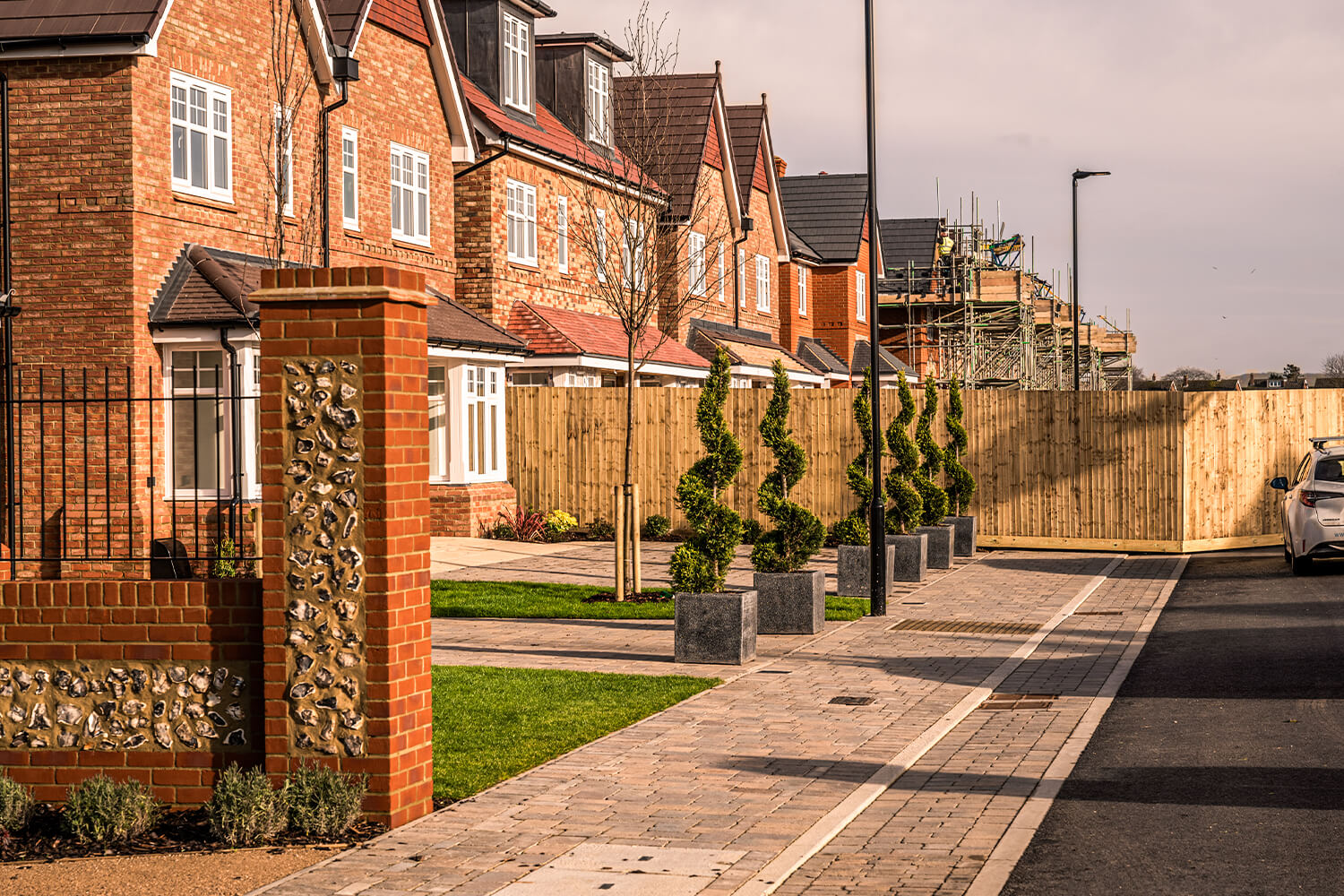 St Joseph Homes, Wallingford
Project: St Joseph Homes
Client: Highcroft St Edward
Location: Wallingford
Overview
Highcroft is a stunning, high-quality development based within south Oxfordshire in the quintessentially English market town of Wallingford. With the advent of Covid-19, 2020 became the year of the walker, highlighting the need for, and importance of, more attractive and accessible outdoor areas. This impressive project features open green spaces and nature trails, along with statement landscaping, providing safe access and recreation for walkers and cyclists alike.
The Brief
The twin priorities of public need and biodiversity have been central to the design process, while high-end landscaping was essential for a stylish appearance – and for ensuring the development and its environment blended seamlessly into the surrounding area. Archway Green was brought in to complete the soft landscaping for houses on the Boulevard. They were also tasked with creating an impressive entrance to the development, which was both eye-catching and welcoming entrance.
Our Approach
Each area has been creatively designed. Borders surrounding the lawns and ponds have been planted with a mixture of harmonizing plants, including Hebe pinguifolia 'Sutherlandii' and Skimmia japonica 'Rubella'.Ilex 'Nellie R. Stevens' trees have been planted to provide privacy for houses closer to the road whilst also creating height in the landscape. Offering a more homely feel to the showhouses are the Photinia × fraseri'Red Robin' bushes and the Choisya ternata 'Sundance' plants. Both line the walkway, providing interest while softening the brickwork and making the homes more welcoming.
The result
This idyllic and beautifully crafted landscape is an incredible addition to the estate, providing wonderful open spaces for people to meet and exercise whilst enjoying the outdoors. The impressive entryway to the estate is something to remember, boasting a wide gateway lined with trees and shrubs, and tranquil ponds either side.
Find out what we can do for you