Here at Archway green, we spend a great deal of time selecting the right product for each project from a large variety of suppliers.
Once sourced, our teams never take short cuts and ensure that lawns are given the optimum treatment. Having cleared and levelled off the ground, we apply a nourishing topsoil before the new turf goes down, creating an instant verdant lawn.
With Summer just around the corner, we feel it's important to give you our top tips for caring for your grass. Whether it's freshly laid turf or a well established lawn, it needs to be given the care and attention it deserves to keep it looking its best.
Following our top tips, will ensure you keep the stripes on your lawn!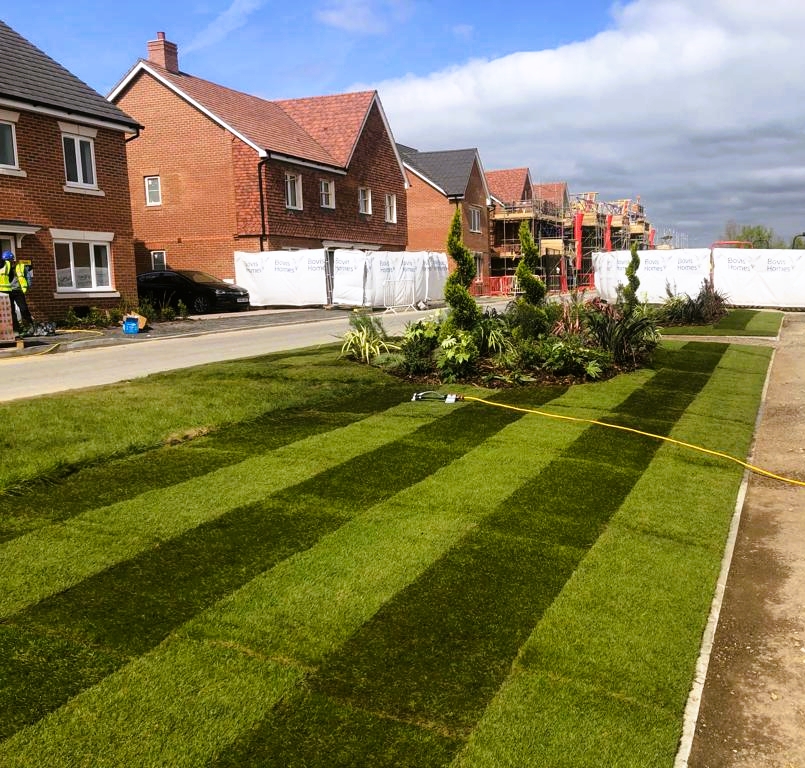 Mowing
Mowing regularly keeps the lawn in good health, deterring weeds and encouraging grass roots to spread.
As a rule of thumb, newly seeded lawns are ready for the first cut when the grass blades are 6-7 cm long. Any shorter and the root won't be developed enough to support the plant as it recovers.
Your newly laid turf will probably need its first cut about 3 weeks after you laid it. To test if it's ready, tug on the grass. If the turf lifts up – wait and try again in a few days-time.
Feeding
Feeding the lawn will increase vigour and help prevent weeds and moss from establishing. Apply fertilisers when the soil is moist, or when rain is expected.
Weeding
Weeds spread really easily, so it is inevitable that a few are going to appear on your grass. Ideally, you need to pull out the whole weed, including its roots.
It's a great game to get the children involved with! Ask them to pull up the weeds and pay them for each one they collect. Bonus points if the root is intact!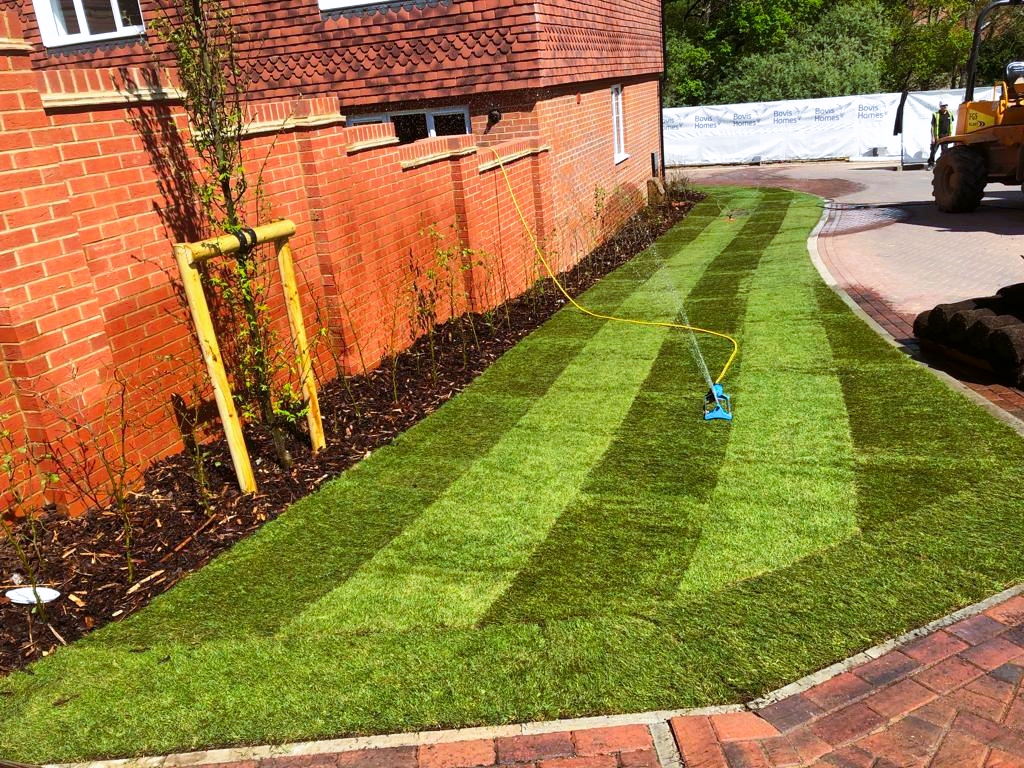 Watering
Water when the soil becomes dry, but before the grass turns yellow or brown. If the ground is very hard, aerate it with a garden fork before watering as this will aid water penetration.
Looking after new lawns
Lawns from turf should be left completely un-used for the first week. Lawns from seed should be left un-used until their first mowing.
Newly laid lawns can be fed like established lawns. They need watering, but be careful not to over water, as this may result in shallow rooting and poor establishment.
If you have any questions about your lawn, please do get in touch. We'd be delighted to help you!