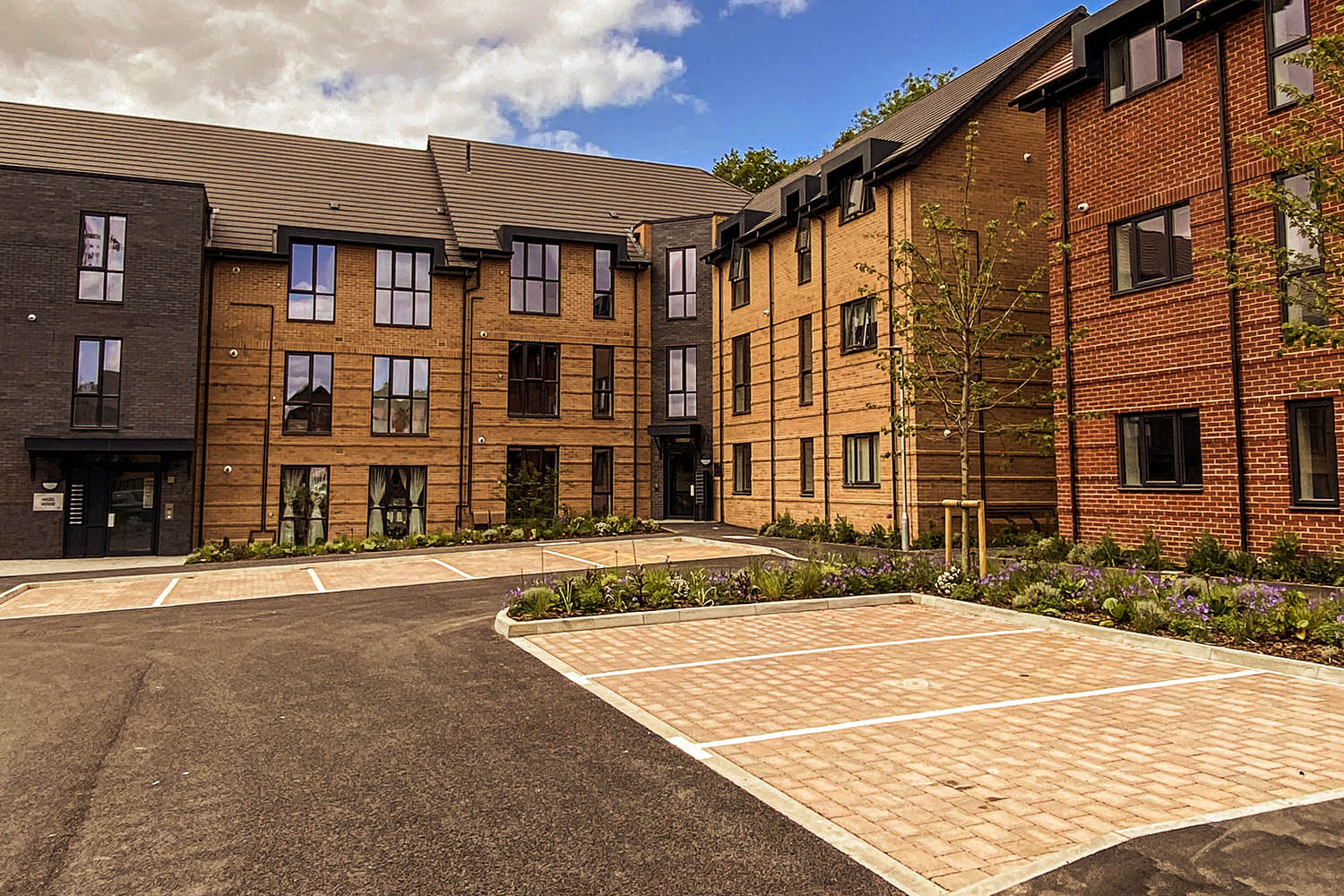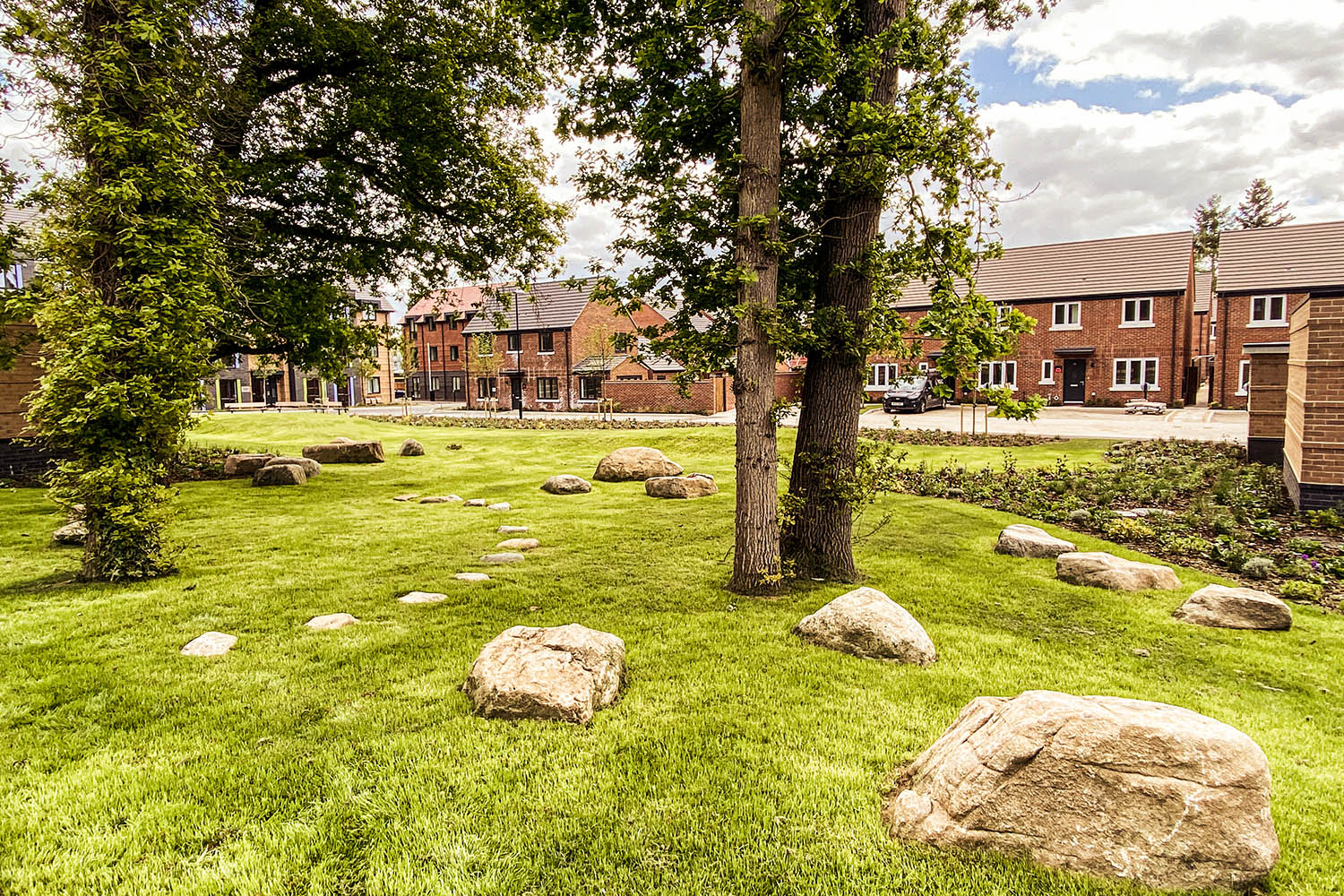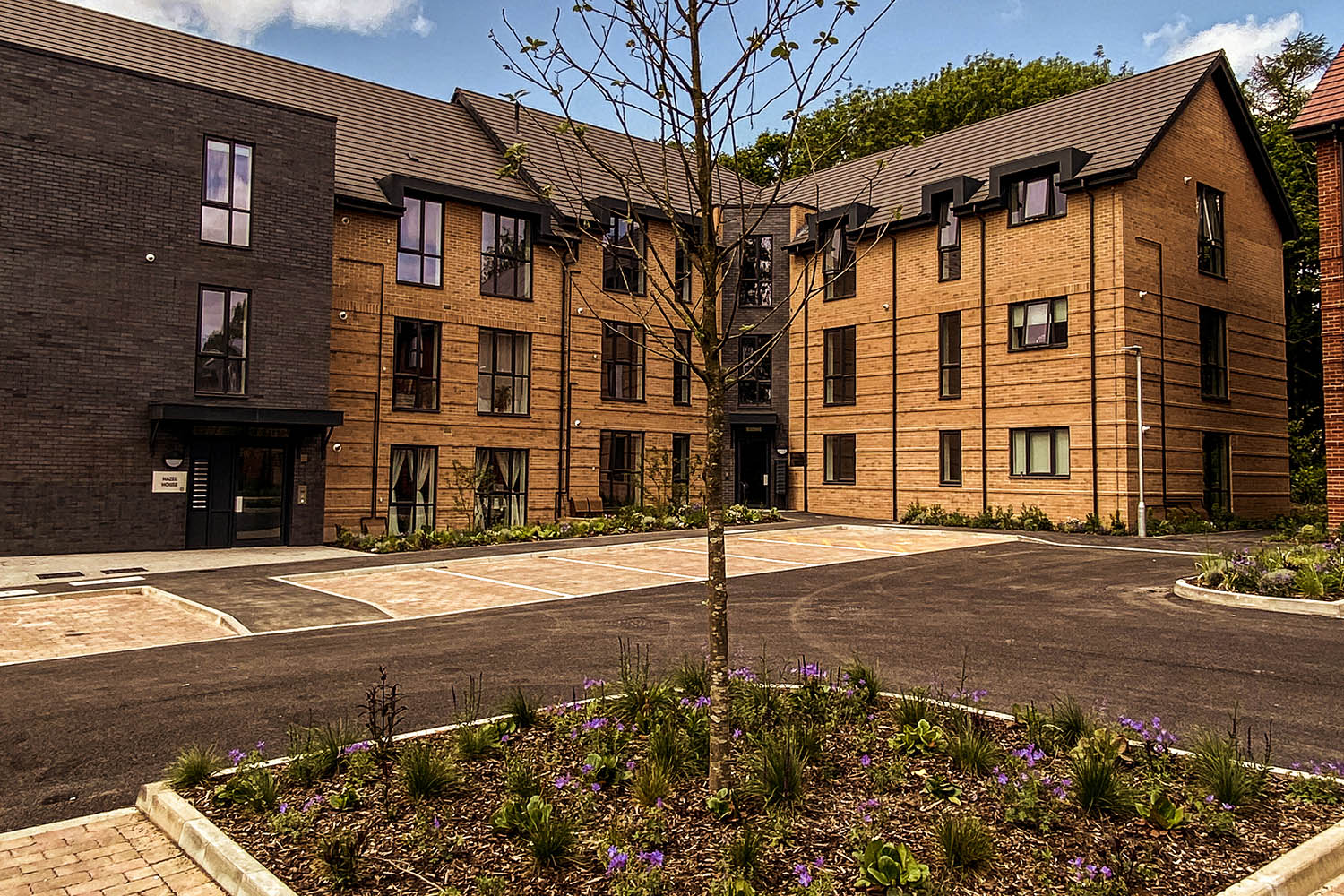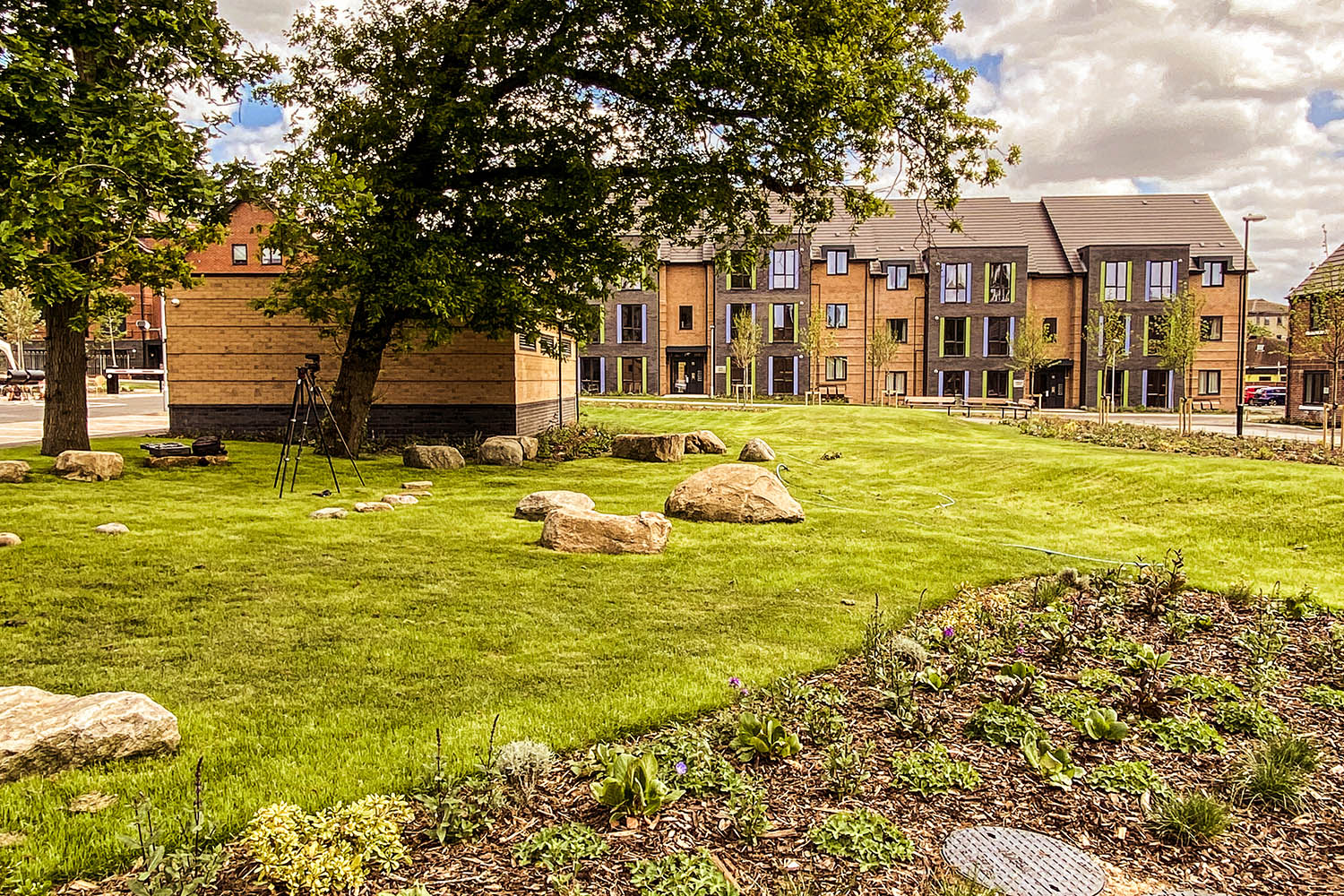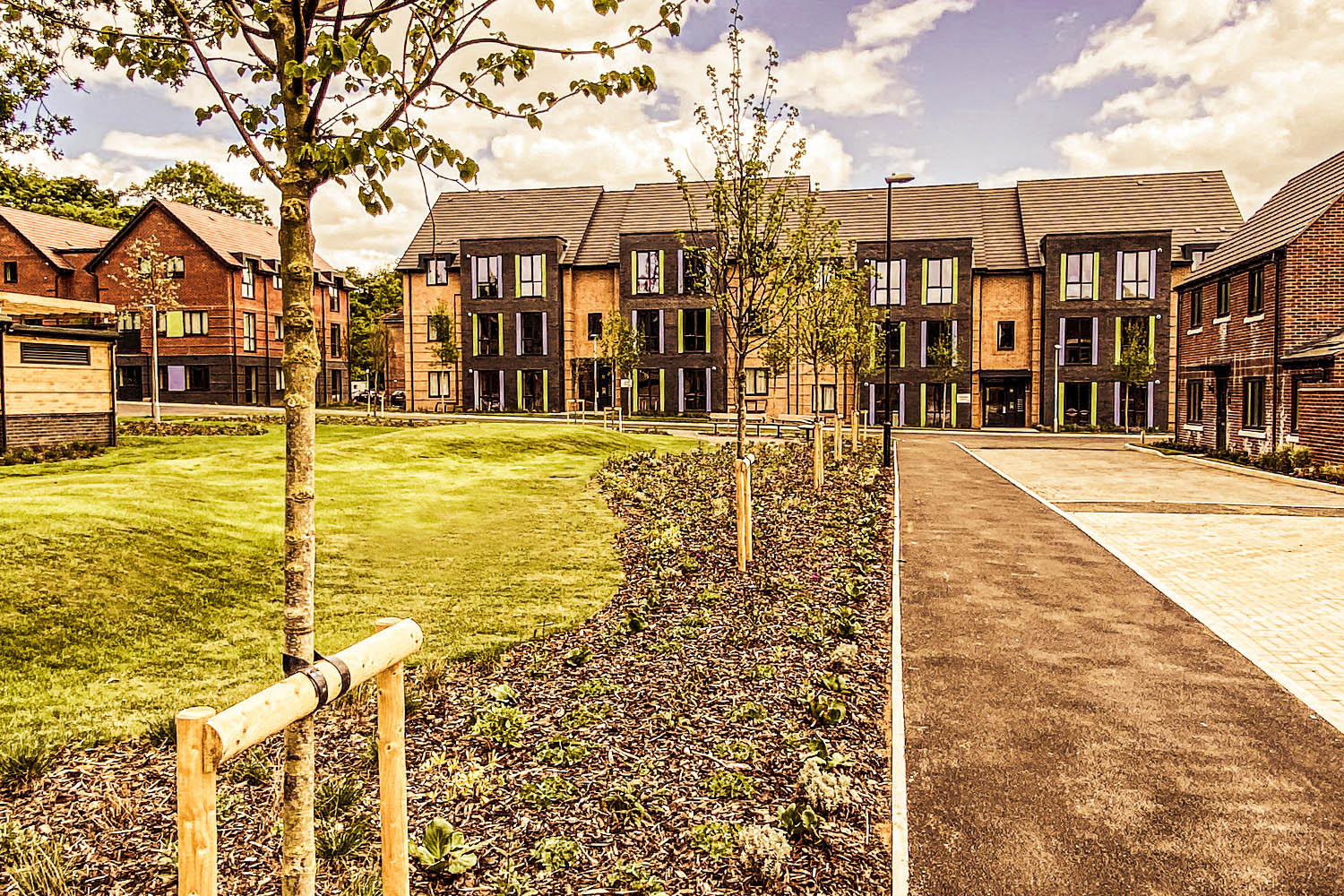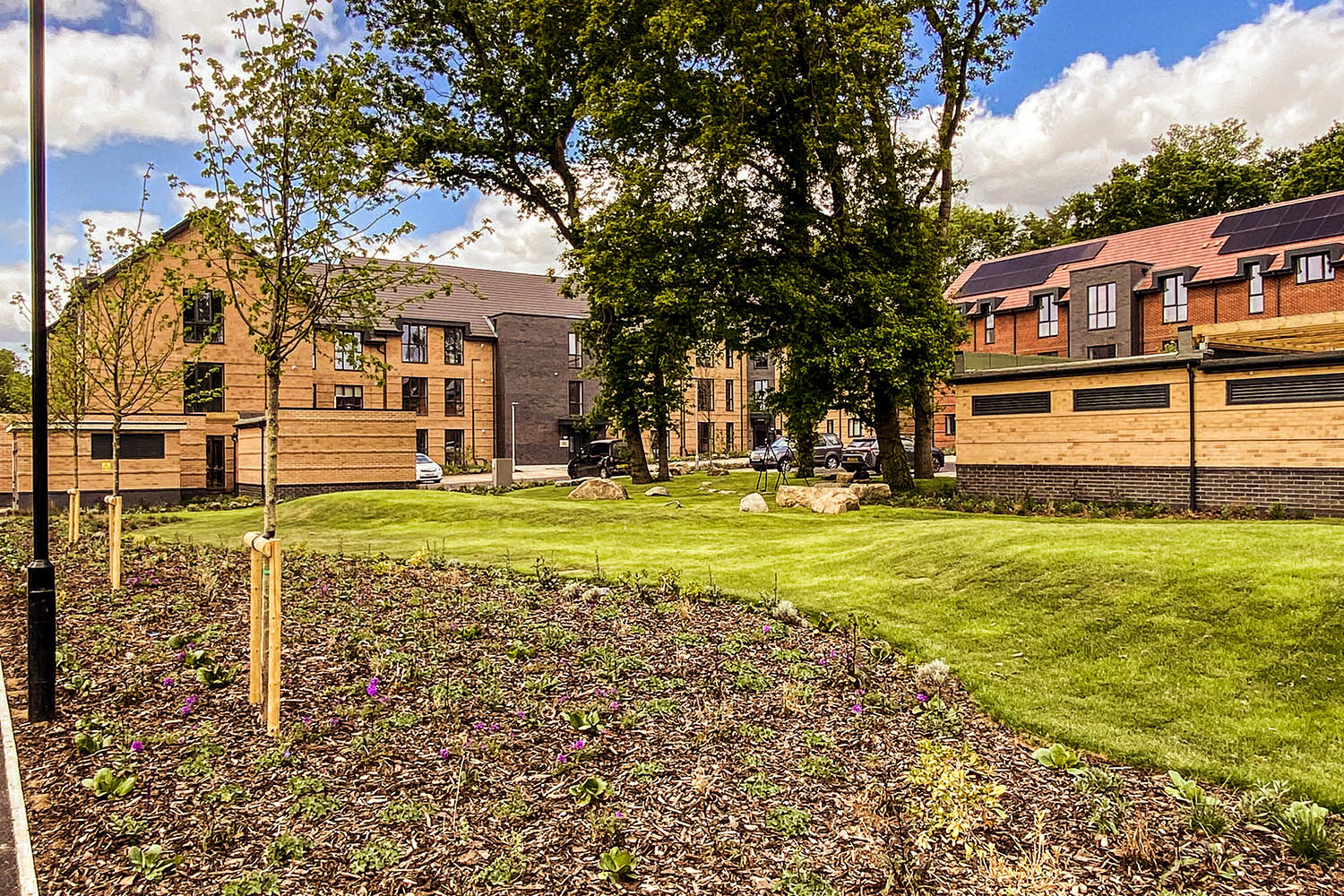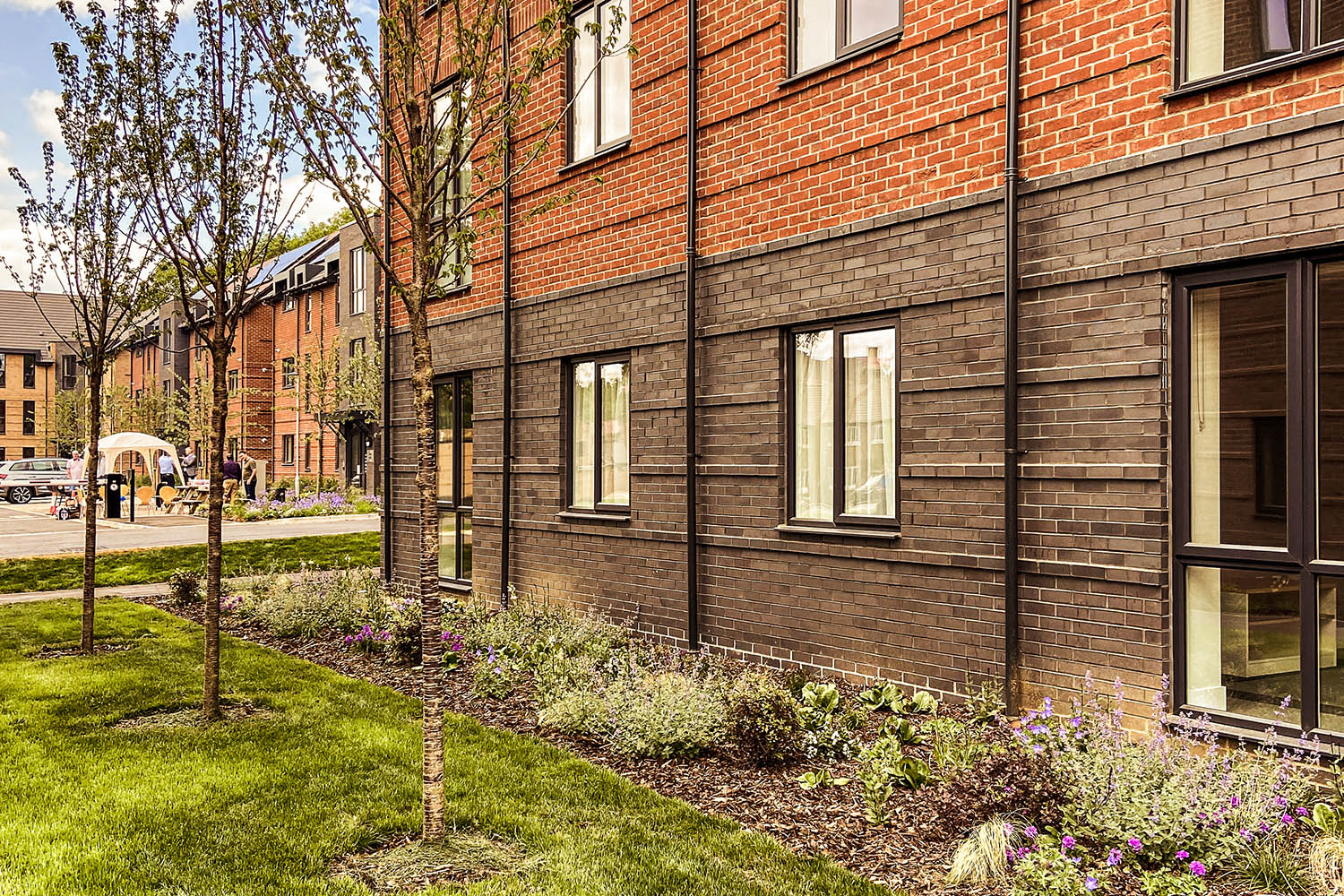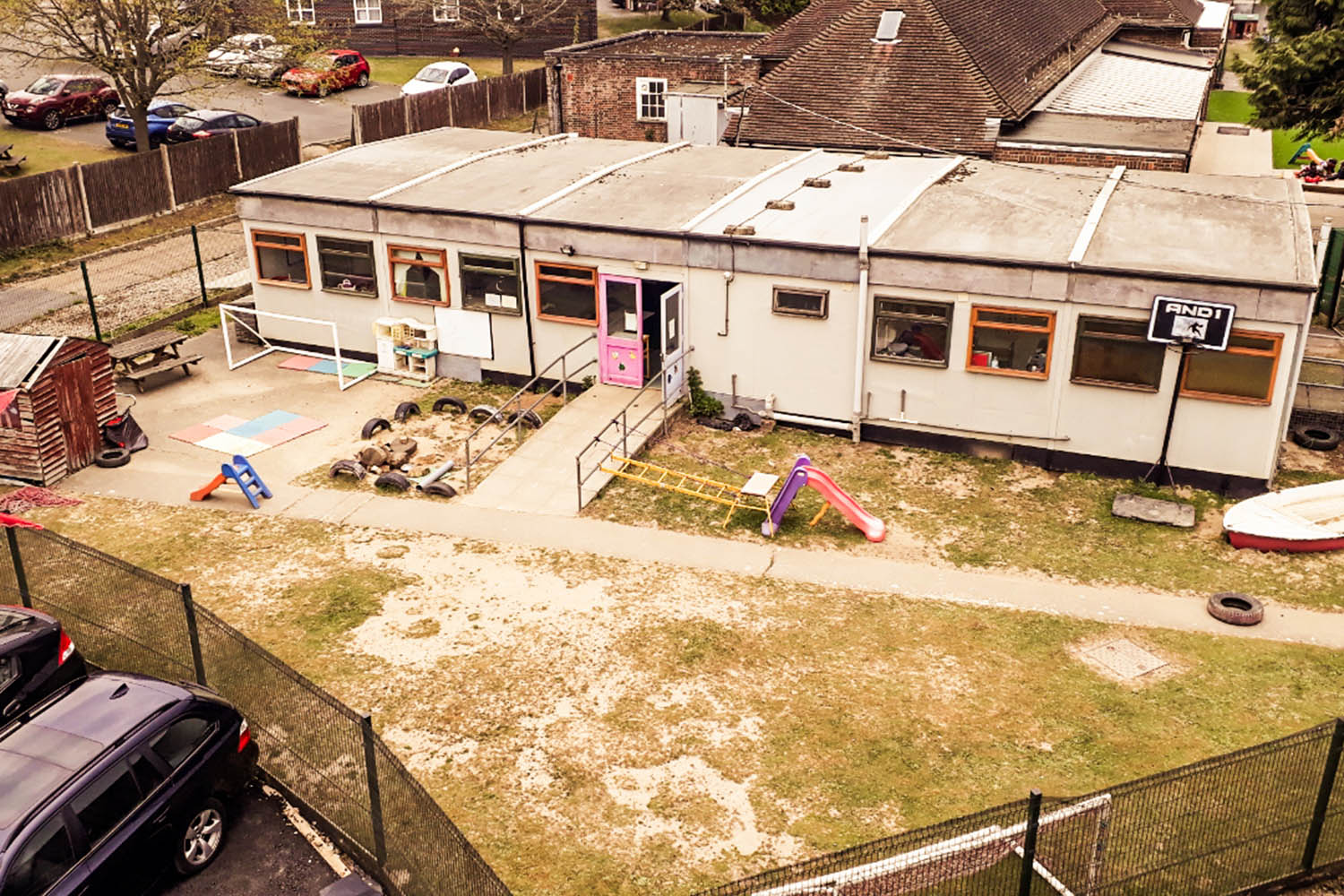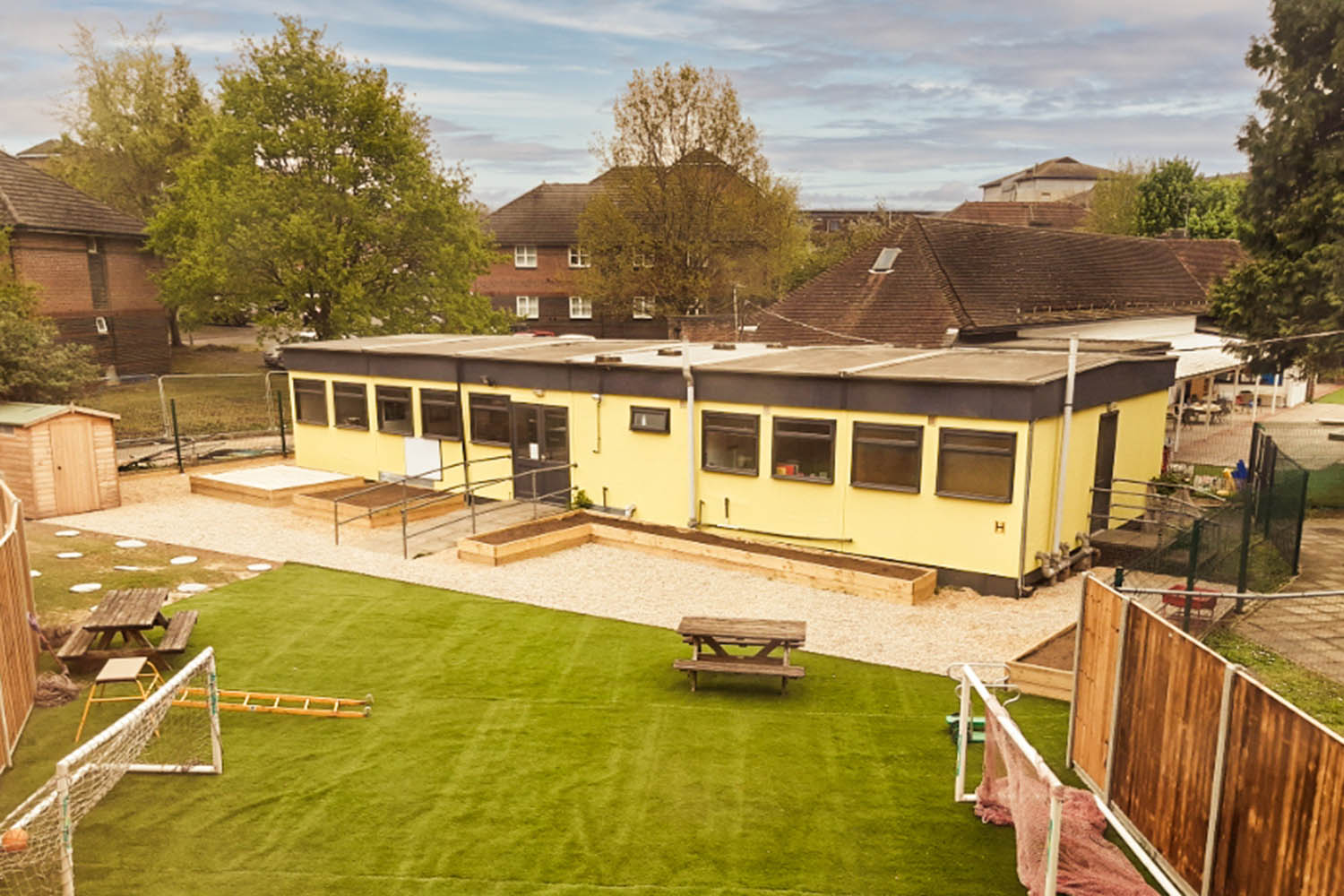 Project: Greenlands, St Peter's Hospital
Client: United Living
Location: Chertsey, Surrey
Overview
Archway Green were proud to be selected as the soft landscaping contractor for Greenlands, by United Living. This was a very special project as it was going to be providing a brand-new development of 147 new homes for the key workers of St Peters Hospital, Chertsey.
The Brief
We knew that it was imperative the landscapes surrounding the new build homes were a real oasis for the residence to be able to enjoy whilst away from work and with many children living in the scheme, it was vital that their needs were met too.
Our Approach
We began the project with the large central area which we turfed making a space perfect for relaxing, picnicking and spending much needed downtime with family and friends.
On the green, an arrangement of large rocks and the original mature trees provided a natural play area and interesting environment for the children to have fun with.
We wanted to add an accent colour to the site so used a mixture of shrubs including geranium 'rozanne' and 'Terre Franche', tulip 'Negrita' as well as allium sphaerocephalon. Known for their purple hues and between them, blooming from Mid Spring until Late Autumn, they ensured a splash of colour ran through the flower beds for the majority of the year.
We used Sorbus aria 'Magnifica' trees with its pinnate leaves and clusters of small white flowers, followed by bright berries and Amelanchier arborea 'Robin Hill' a Small tree with a striking winter silhouette and spectacular grey coloured bark,  which will help add year round interest to the space.
The Result
An array of shrubs encompassing a central green, give the new development a focal point and a real sense of community.
Archway Green completed the job as planned and executed their works to perfection. The results are there for all to see and are already being enjoyed by the new residents.
Steve Lucas and his team are an asset to Archway Green and I had the pleasure of working with them on my previous project at Rhodes Court, Morden and now at Greenlands, Chertsey and I am sure we will work together again on future projects.
Find out what we can do for you