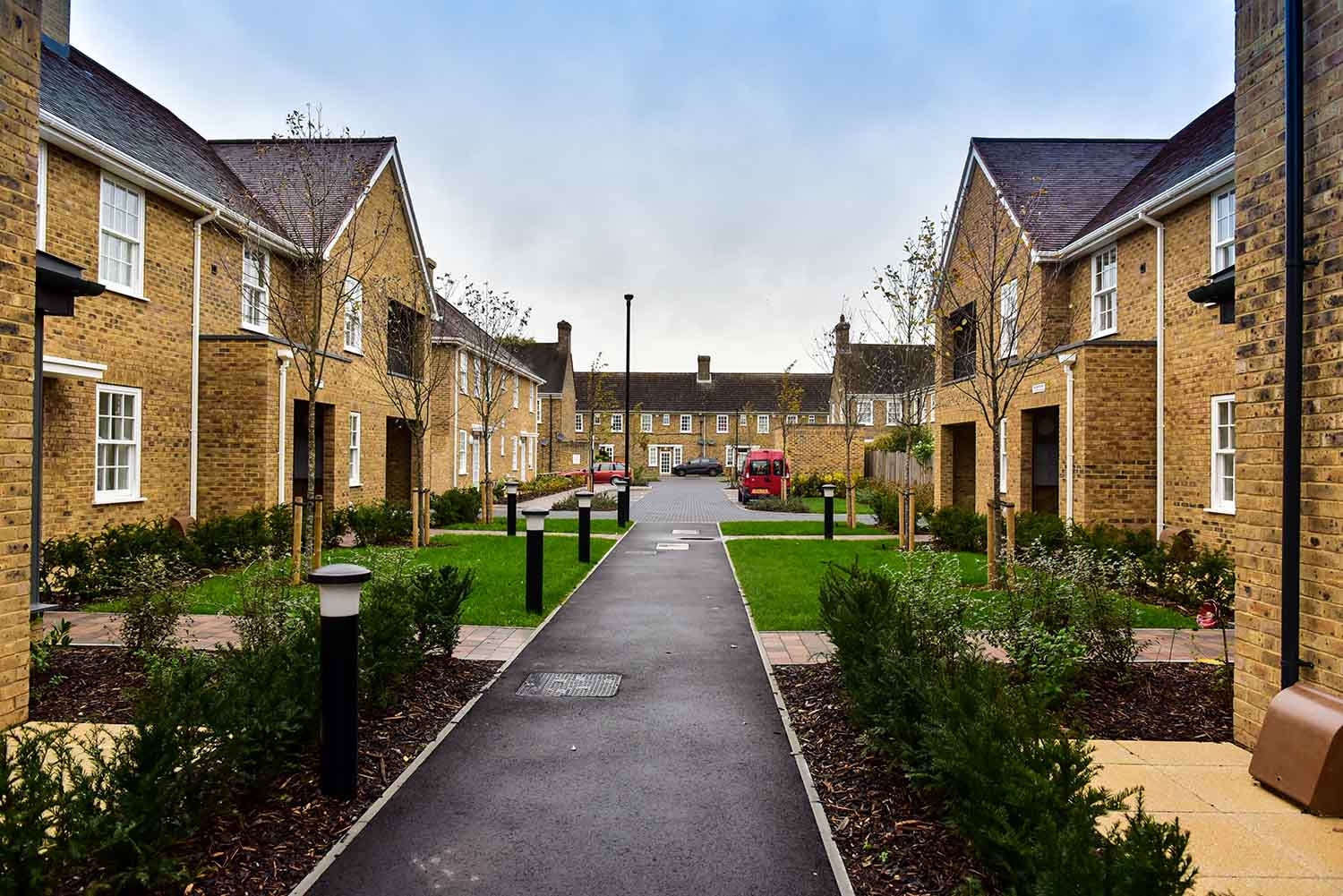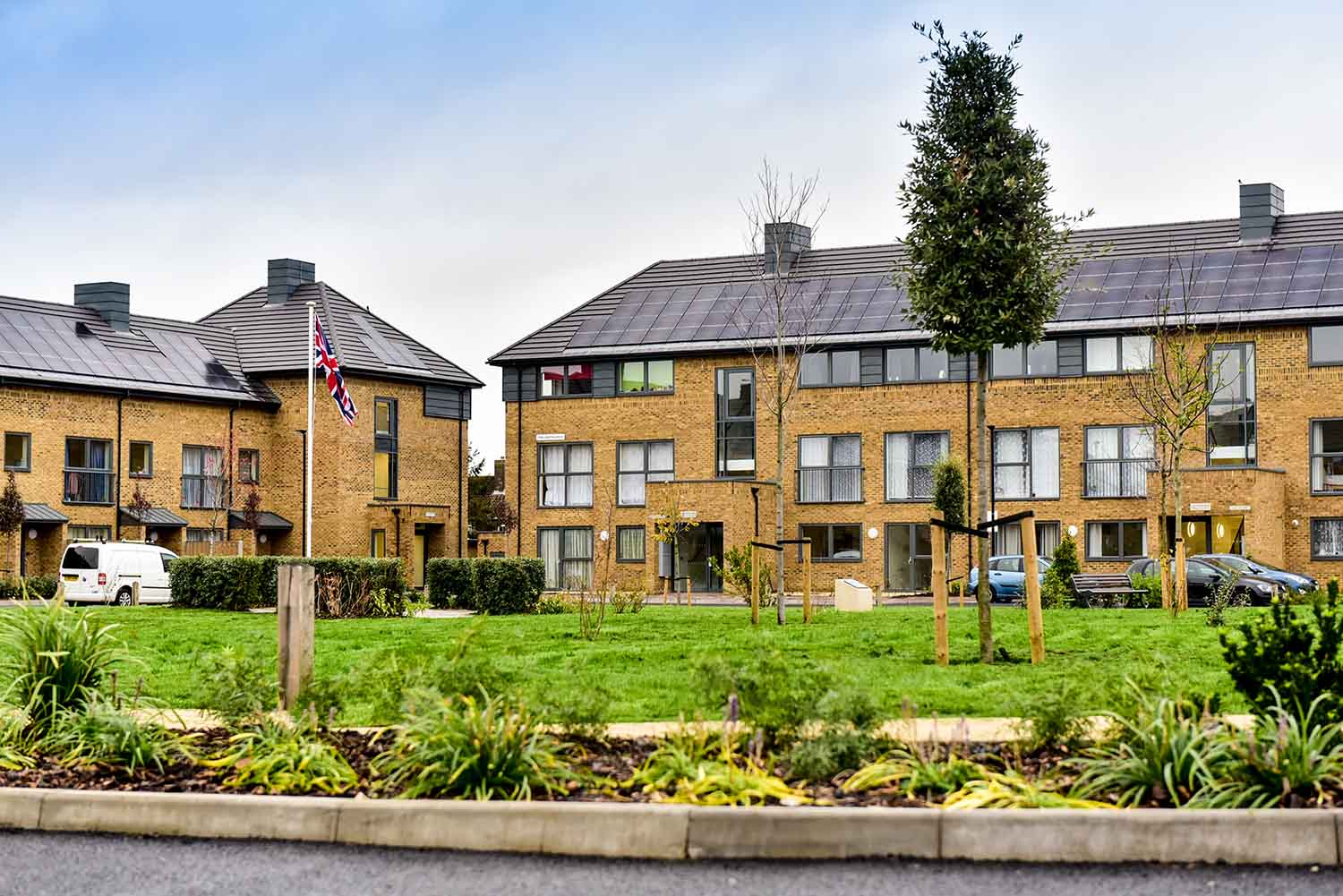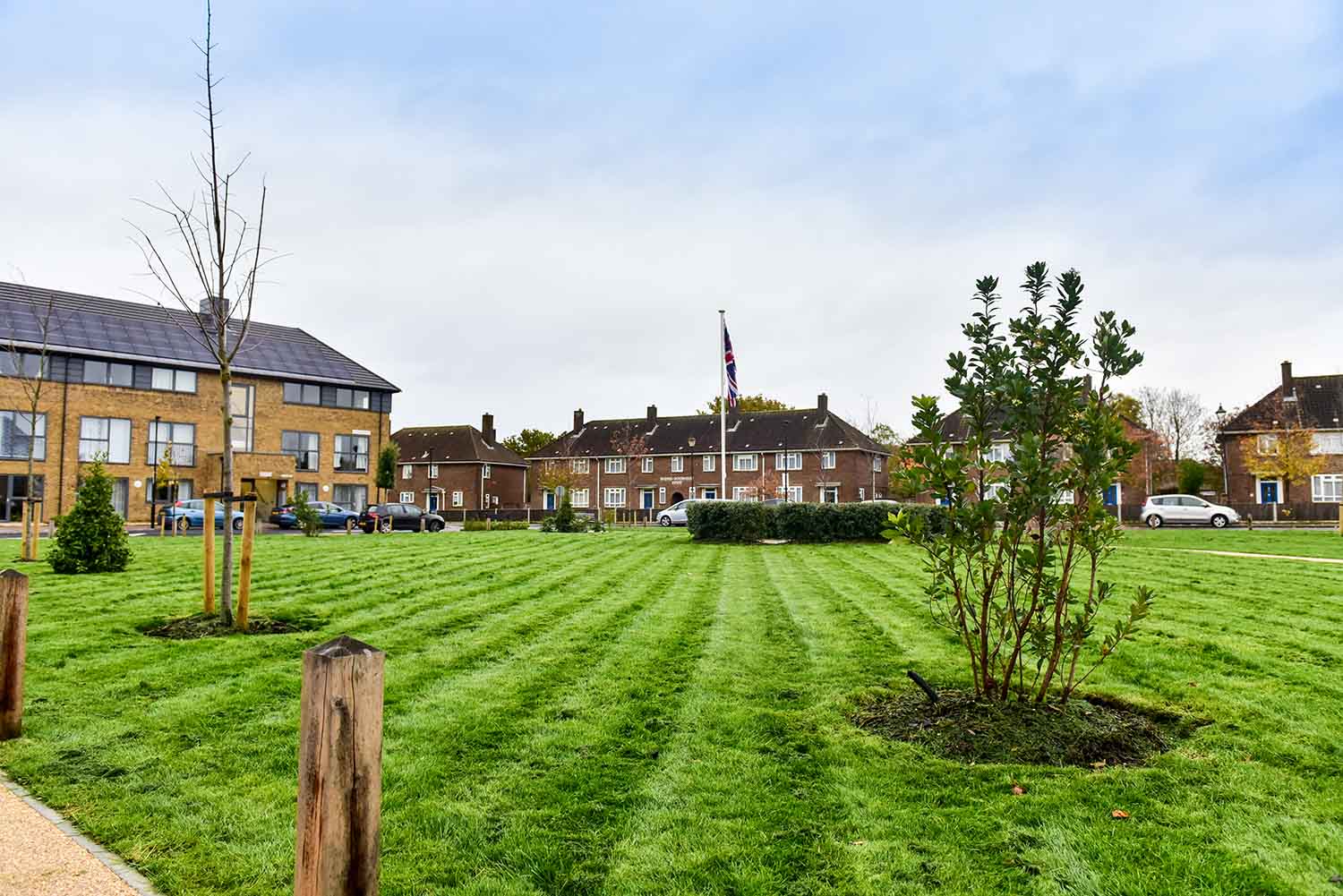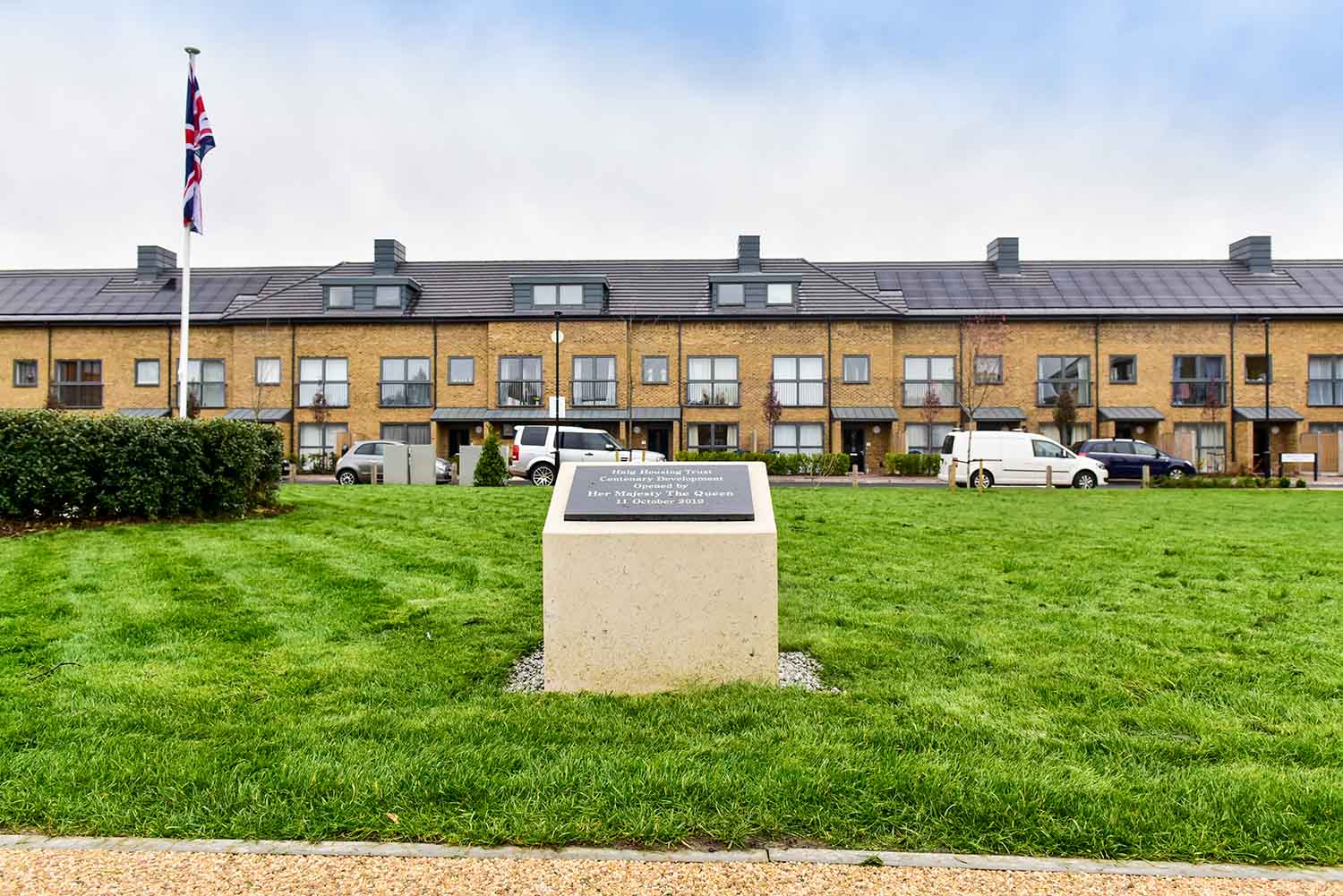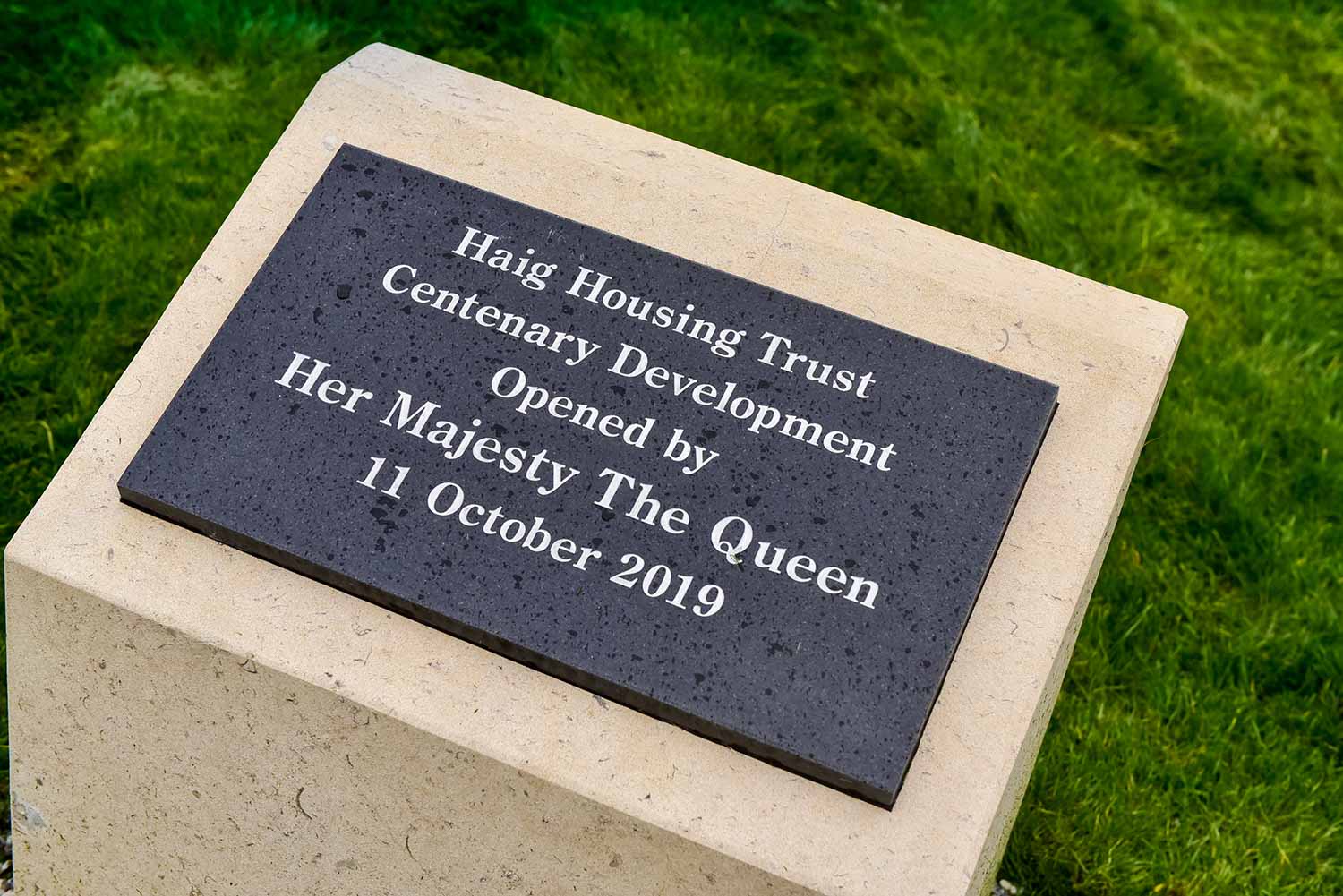 Rhodes Moorhouse Court, Morden
Overview
Archway Green were proud to be chosen to help complete this special project in Morden, dedicated to providing a brand-new development of 68 new homes for the ex-service community of Morden. The site features an open space area central to the development with a memorial garden honouring service men and women and was officially opened by Her Majesty the Queen in October of 2019! The site was also made the first gold winner of the United Living quarterly site awards scheme which is judged on three categories – Safety, Quality, and Environmental & Community.
The Brief
As this was such an important project for Archway the landscaping was carefully thought through to thoroughly determine the best and most respectful design to honour the service men and women. One of the main details the client wanted was a memorial garden providing those living in the development with a place to go and remember the people they may have lost. The garden is also circled with a pathway lined with flower beds which Archway Green were tasked with designing and creating an aesthetic design giving a border surrounding the plot.
Our Approach
There are many feature plants to be aware of throughout the garden and others which give a year-round aesthetic.
An impressive tree installed on this project was the Malus trilobata (Lebanese wild apple) which is an incredible medium-sized deciduous tree which emerges with large white flowers in spring, and ornamental or edible fruit in autumn. This provides some springtime colour and height throughout the memorial, aswell as giving some well needed happiness to the tenants who live there.
One of the main plants featured in the garden is the Griselinia littoralis which is a great specimen plant in the borders and gives a bright apple-green pop to the landscape. It is fast growing evergreen shrub and features throughout the project as it is a well-known favourite.  
A real wow factor in the plot is the Viburnum opulus  'compactum' which is known for its attractive pure white summer blooms and dark red winter berries meaning it's a yearlong delight. It also creates a magnet for the wildlife and especially attracts the birds and butterflies, giving extra interest and life to the estate! Lastly, it's a low maintenance shrub so it goes without saying that it fits perfectly into the landscape.
The Result
The results from this landscaping project are impressive. With many varieties of trees and shrubs being used to create a space for people to enjoy, the overall look and feel is perfect in giving the right atmosphere for those living nearby to read, rest, remember and pay their respects. Maybe next time you're nearby you could pop in and take a walk.
Find out what we can do for you