The landscaping of a site's standard plots are the bread and butter of the soft landscaping works for any development. At Archway Green we pride ourselves on meeting stringent timescales, providing the timely delivery and installation of all soft landscaping for these plots.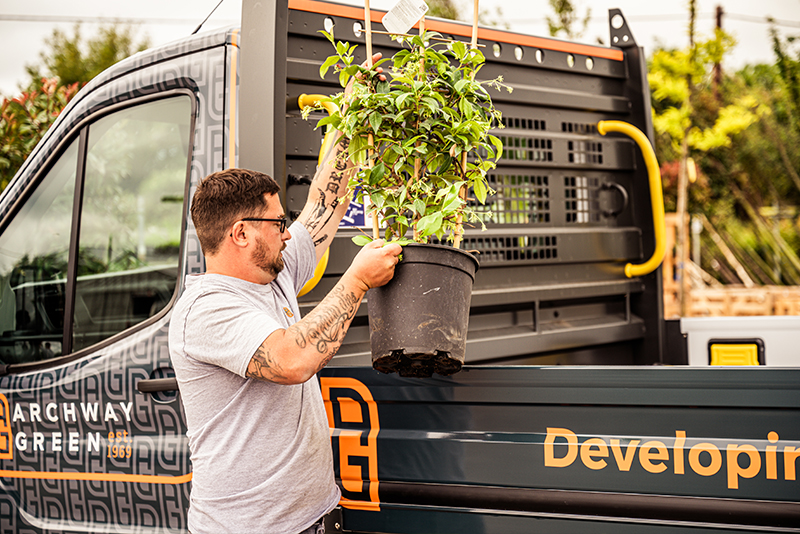 Plant Selection
Archway Green have close working relationships with some of the largest growers in Europe and the UK in order to be able to offer the widest range of premium products to our clients – and guarantee timely supply. With the extensive horticultural knowledge and experience across our team, you can be confident that Archway Green will source the best, and most suitable, plants for your project's style and budget.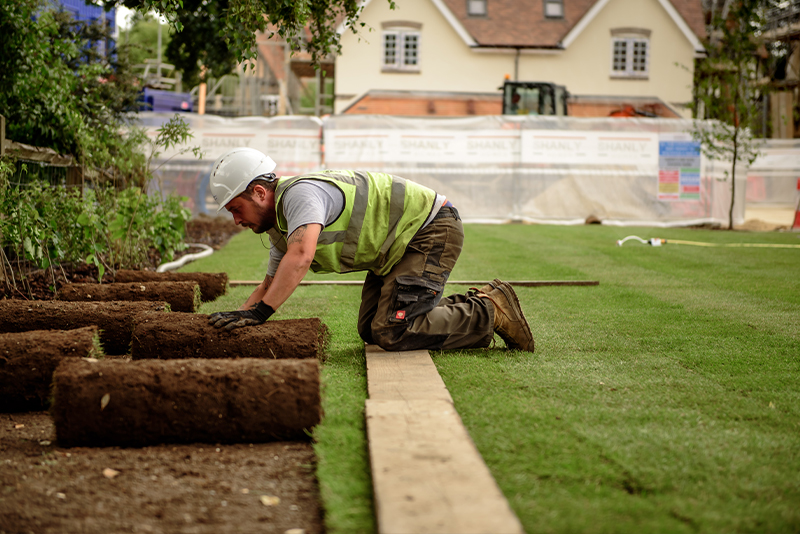 Lawn Installation
At Archway Green we can supply and expertly install turf for projects of any scale, from a range of premium turf suppliers. Our teams never take short cuts and ensure that lawns are given the optimum treatment. Having cleared and levelled off the ground, we apply a nourishing topsoil before the new turf goes down, creating an instant verdant lawn for your development.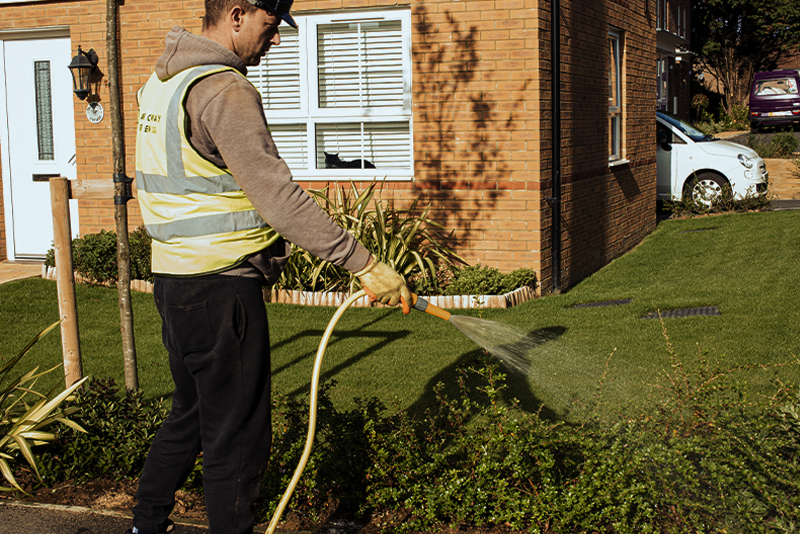 Plot Maintenance
We have dedicated maintenance teams to keep our finished projects looking as good as new. Our weekly, monthly and quarterly maintenance packages can be customised to suit your specific requirements.
Project: Saxon Mills
Client: Barratt David Wilson Homes
Location:  London Road, Hassocks, West Sussex, UK